Sometimes, people can be victims of their own success. For the sake of the Montreal Canadiens heading into 2023-24, that's hopefully not the case for these next five Habs. Based on a litany of a factors behind the heightened expectations surrounding their respective levels of play, they're each at least in a position to deliver the goods. Here they are, ranked from least to most likely in that regard:
5. Joel Armia
In forward Joel Armia's case, it's more a matter of things not being able to get much worse, after a 14-point (seven-goal) effort in 43 games last season. However, that's really only half the story, as he scored 11 of those points (seven goals) in his last 17 games, meaning for the first 26 of his season he scored just three assists.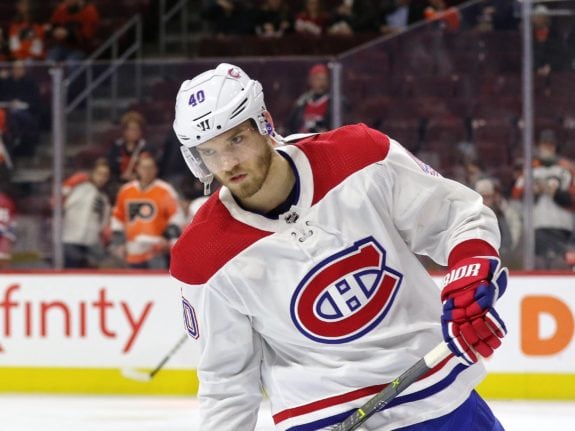 All that to say, everyone now knows the true limits of Armia's capabilities, to the point he is theoretically set to rebound. True, his career up to this point may not suggest he's ever going to produce like a top-six forward, but he at least has the skill. So, why can't he get back to 0.5 points per game, like he scored back in 2019-20? There really is no good answer.
4. Arber Xhekaj
In some respects, defenseman Arber Xhekaj could admittedly be held back as a victim of circumstance in 2023-24. The Canadiens are loaded on his left side on defense, with Mike Matheson, Kaiden Guhle, Jordan Harris and Joel Edmundson also in the mix. Even if Edmundson does get traded like many believe, Xhekaj could end up being the odd man out.

On the other hand, the Canadiens can realistically keep rotating their young defensemen in and out of the lineup instead, like last year. In such an instance, Xhekaj will get his games in, and, if he does, he stands a chance at building on a fairly impressive rookie season, during which he scored five goals and eight assists (51 games).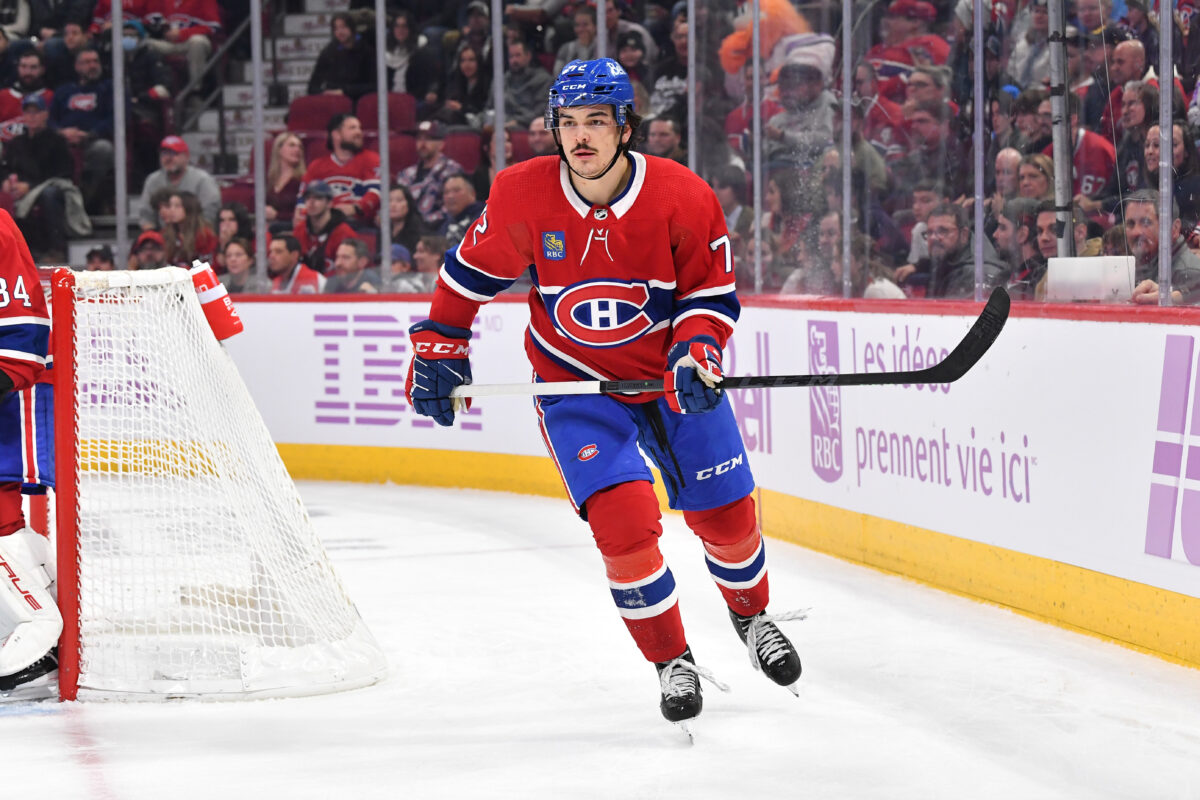 Those aren't huge numbers, but, as an undrafted defenseman, Xhekaj first defied expectations to make the team out of training camp, albeit after injuries to Matheson and Edmundson forced the team's hand. He defied them again when he kept getting back in after the two veterans returned, up to his season-ending shoulder injury in February.
---
Latest News & Highlight
---
Xhekaj also got regular time on the power play, producing three power-play points, the second-highest amount among defensemen (Matheson with nine). All that to say, Xhekaj showed untapped offensive potential last season and could very well get more chances to produce next season. Whereas Matheson did enjoy a career season himself, it's maybe unrealistic to expect him to score at a pace similar to the 34 points in 48 games he did last season. In comparison, Xhekaj is arguably in a much better position to one-up himself. So, he gets the nod here instead.
3. Josh Anderson
Josh Anderson has arguably found his niche as a middle-six power forward on this team. So, it may be unfair to expect more out of him than the ~20 goals and ~30 points he has put up each season with the Canadiens. Even so, if Kirby Dach gets moved to center permanently following Sean Monahan's largely expected departure via free agency, Anderson is the likeliest bet to complement Nick Suzuki and Cole Caufield on the top line instead.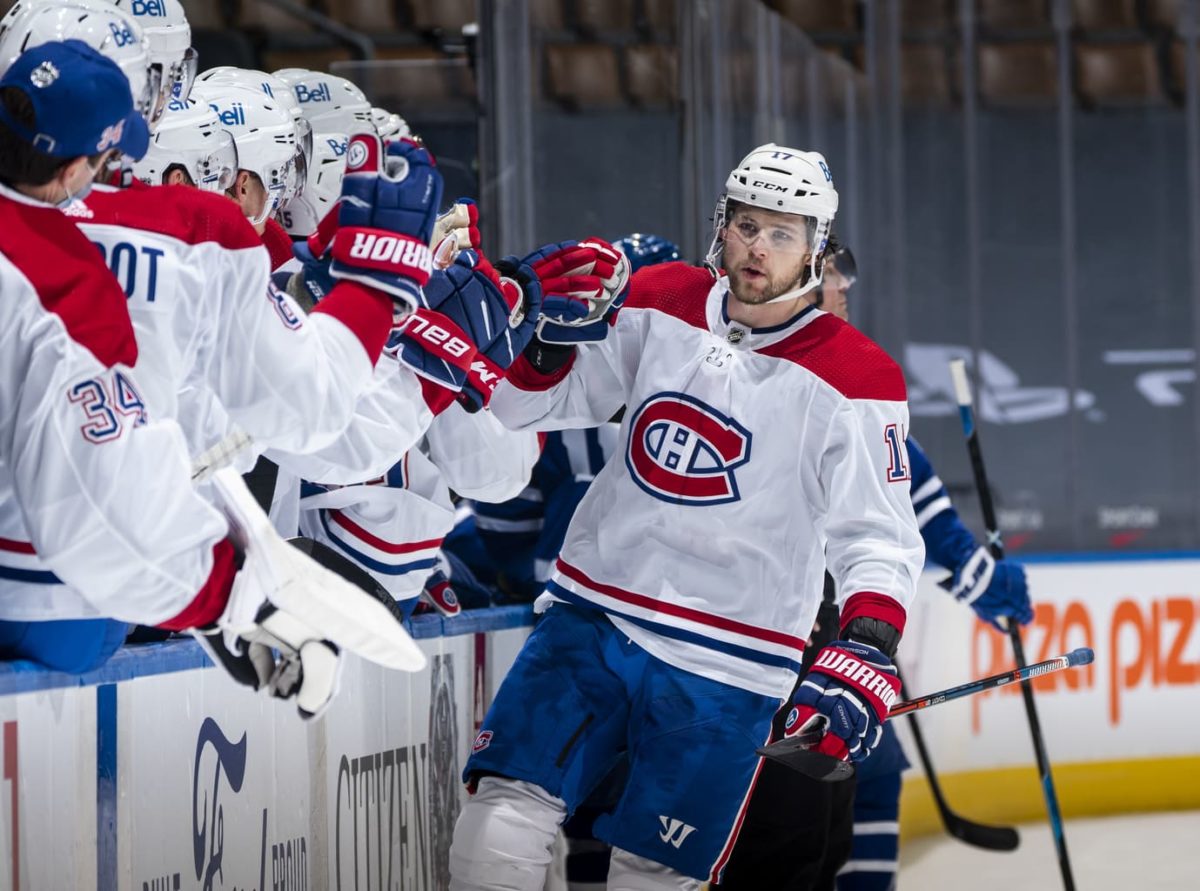 After all, that's what the stats suggest, as Anderson was Suzuki's second-most-common linemate all of last season. So, Anderson will for all intents and purposes be put in a position to succeed, even if the stats also say that projected first line lacks the chemistry to do just that.
Consider Anderson's age (29) and the fact he's never scored more than 47 points in a season (2018-19, five years ago now). So, he's far from the likeliest candidate to suddenly break out, even if all the tools are there. Maybe 2023-24 is when he finally puts it together consistently. If he doesn't, it probably won't be for lack of opportunity.
2. Cole Caufield
To a degree, things can't possibly get much better for Cole Caufield, can they? After all, despite playing just 46 games, he still ended up co-leading the Canadiens in goals with 26 (Suzuki, who played all 82). Then again, Caufield only played 46 games, suffering a season-ending shoulder injury in January. So, it wasn't all sunshine and lollipops.
Related: Caufield Injury Spells Disaster for Canadiens and Fans to End 2022-23
Ultimately, Caufield missed out on what would likely have been a career season, ending with just 36 points. Of course, even if would have been able to finish the season, he's just 22. So, realistically, this is just the beginning for the winger who was at one point two goals in one game shy of having scored 50 in 82 games since Martin St. Louis got hired as head coach.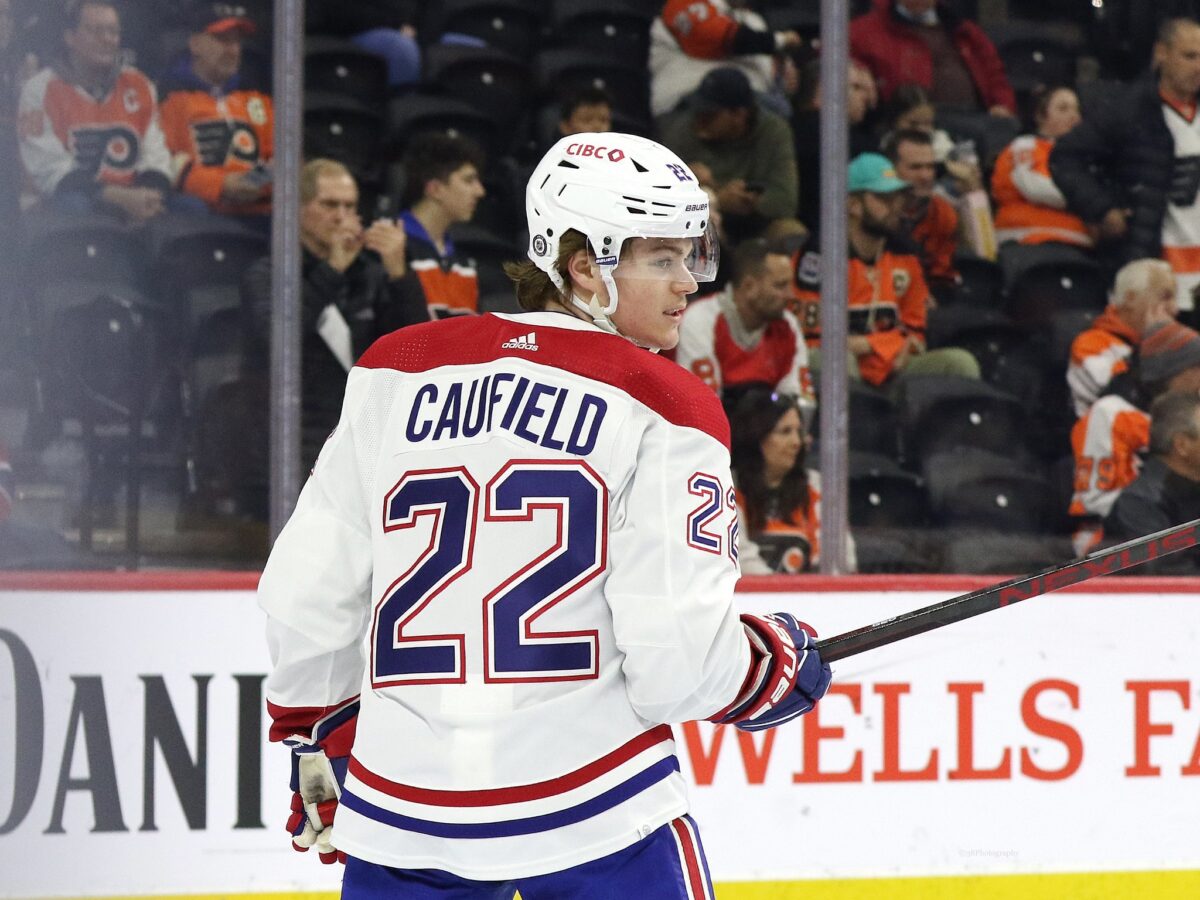 Caufield is going to be a star, probably sooner rather than later. The fact someone can make that statement with a straight face without risking ridicule is indicative of just how high expectations are for the guy. It's his own fault really, as he's done little to dispel them up to now. At the very least, he's only got higher to go, especially in 2023-24. The 36 points he scored are a fairly low bar to hit, for someone who has the sky as the limit.
1. Samuel Montembeault
Similarly, goalie Samuel Montembeault is poised for greater things in 2023-24, which is actually a fairly pedestrian thing to suggest. He was only 16-19-3 with a 3.42 goals-against average and .901 save percentage. Those are bad numbers. However, anyone who watched him with any regularity would ironically be able to see how advanced stats like his goals saved above expected, which put him among the league leaders, were the real story in his play.
Montembeault regularly stole games for the Canadiens last season, effectively costing them a higher draft pick, which sounds bad when a prospect like Connor Bedard was on the line. However, considering the Canadiens are arguably in greater need of a starting goalie, if Montembeault pans out, all will be forgiven.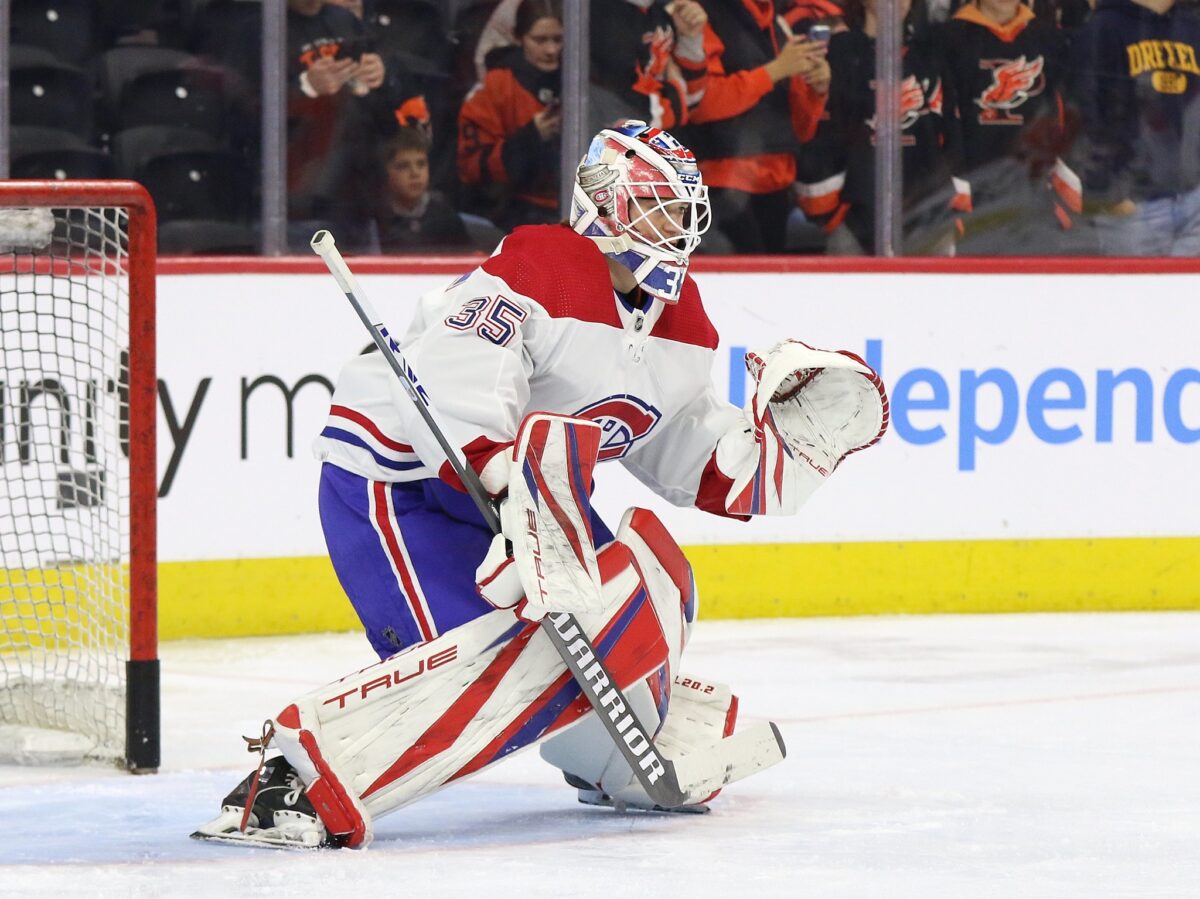 More to the point, Montembeault should be given the chance, as he's effectively usurped Jake Allen as the team's No. 1 based on his play. He's at least earned it. In fact, especially after his gold-winning performance at the 2023 International Ice Hockey Federation Ice Hockey World Championship, everyone expects it.
So, at the very least, Montembeault should get the lion's share of games in net next season. He may not steal the show like he did last season, but, playing behind a young defense that's matured by one year, he doesn't necessarily need to, at least not to post new personal bests. You may not bet on Montembeault ending up an everyday starter for the Canadiens, but you'd have a hard time finding someone to bet against him in that regard, after all he's accomplished so far.