The 2018 Stanley Cup playoffs was the playoff tournament of the National Hockey League (NHL). The playoffs began on April 11, 2018, after the 2017–18 regular season and concluded on June 7, 2018, with the Washington Capitals winning their first Stanley Cup in franchise history defeating the Vegas Golden Knights four games to one in the Stanley Cup Finals.
The Nashville Predators made the playoffs as the Presidents' Trophy winners with the most points (i.e. best record) during the regular season. The Pittsburgh Penguins increased their post-season appearance streak to twelve seasons, the current longest streak.
The Golden Knights became the first team to make the playoffs in their inaugural season in the league since the 1979–80 Hartford Whalers and the Edmonton Oilers. They also became the first expansion team to make the playoffs in their inaugural season since the 1967 NHL expansion. From there, they eventually became the first team since the 1967–68 St. Louis Blues to win their respective conference, and reach the Stanley Cup Finals in their inaugural season. The only difference is that the 1967–68 season through to the 1969–70 season ensured that an expansion team would be able to reach the Stanley Cup Finals.
The playoffs featured ten overtime games, the fewest since 2000. This was also the first time since 1997 that no games played in either the Conference Finals or Stanley Cup Finals went to overtime.
Eastern Conference First Round
(A1) Tampa Bay Lightning vs. (WC2) New Jersey Devils
| Date | Road Team | Home Team | Score/Recap |
| --- | --- | --- | --- |
| Apr. 12 | New Jersey Devils | Tampa Bay Lightning | 2-5 |
| Apr. 14 | New Jersey Devils | Tampa Bay Lightning | 3-5 |
| Apr. 16 | Tampa Bay Lightning | New Jersey Devils | 2-5 |
| Apr. 18 | Tampa Bay Lightning | New Jersey Devils | 3-1 |
| Apr. 21 | New Jersey Devils | Tampa Bay Lightning | 1-3 |
Lightning won series 4-1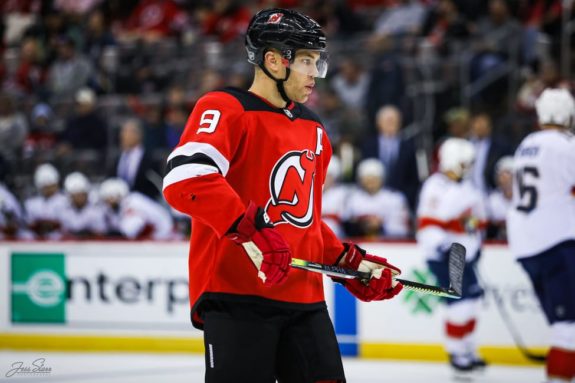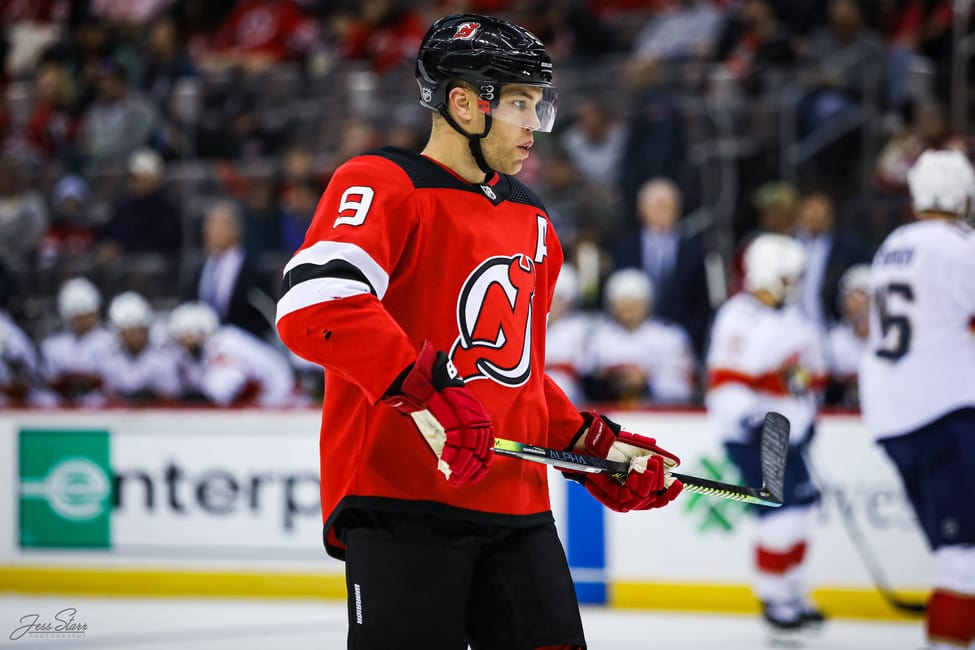 (A2) Boston Bruins vs. (A3) Toronto Maple Leafs
| Date | Road Team | Home Team | Score/Recap |
| --- | --- | --- | --- |
| Apr. 12 | Toronto Maple Leafs | Boston Bruins | 1-5 |
| Apr. 14 | Toronto Maple Leafs | Boston Bruins | 3-7 |
| Apr. 16 | Boston Bruins | Toronto Maple Leafs | 2-4 |
| Apr. 19 | Boston Bruins | Toronto Maple Leafs | 3-1 |
| Apr. 21 | Toronto Maple Leafs | Boston Bruins | 4-3 |
| Apr. 23 | Boston Bruins | Toronto Maple Leafs | 1-3 |
| Apr. 25 | Toronto Maple Leafs | Boston Bruins | 4-7 |
Bruins won series 4-3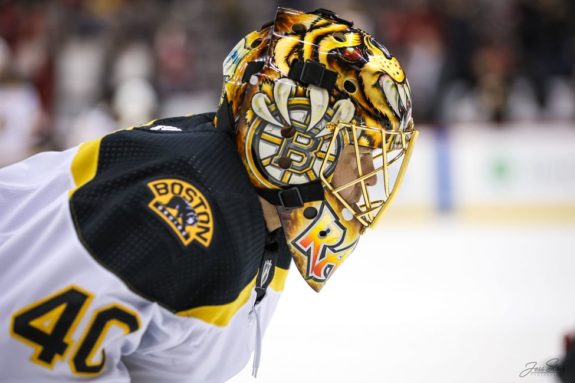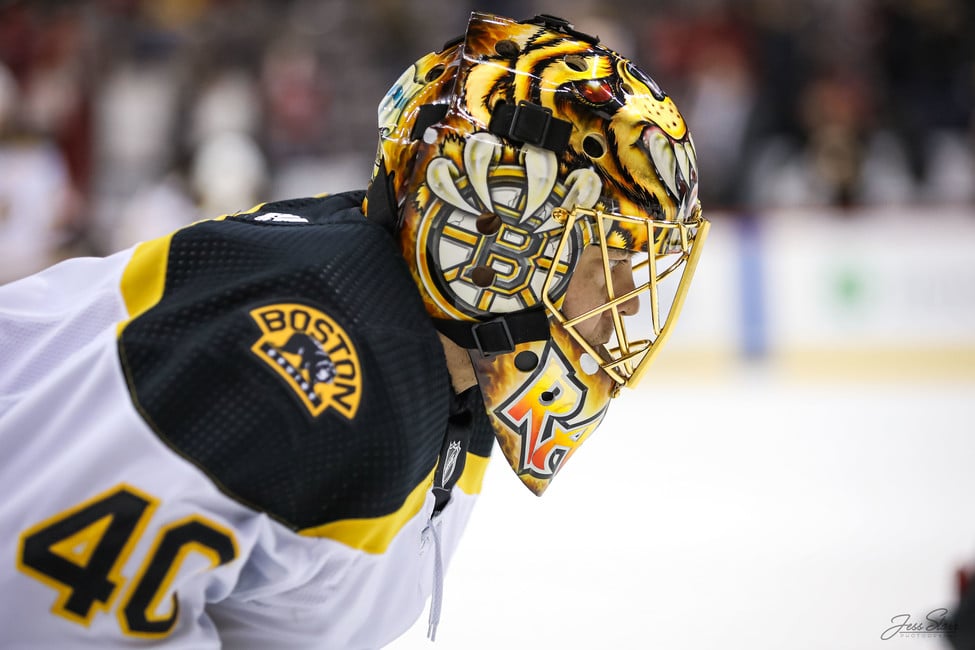 (M1) Washington Capitals vs. (WC1) Columbus Blue Jackets
| Date | Road Team | Home Team | Score/Recap |
| --- | --- | --- | --- |
| Apr. 12 | Columbus Blue Jackets | Washington Capitals | 4-3 OT |
| Apr. 15 | Columbus Blue Jackets | Washington Capitals | 5-4 OT |
| Apr. 17 | Washington Capitals | Columbus Blue Jackets | 3-2 2OT |
| Apr. 19 | Washington Capitals | Columbus Blue Jackets | 4-1 |
| Apr. 21 | Columbus Blue Jackets | Washington Capitals | 3-4 OT |
| Apr. 23 | Washington Capitals | Columbus Blue Jackets | 6-3 |
Capitals won series 4-2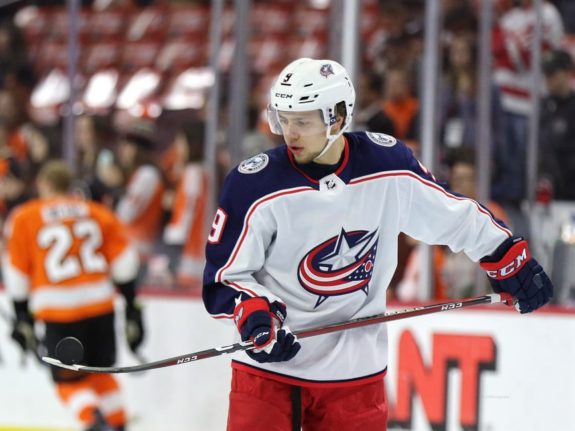 (M2) Pittsburgh Penguins vs. (M3) Philadelphia Flyers
| Date | Road Team | Home Team | Score/Recap |
| --- | --- | --- | --- |
| Apr. 11 | Philadelphia Flyers | Pittsburgh Penguins | 0-7 |
| Apr. 13 | Philadelphia Flyers | Pittsburgh Penguins | 5-1 |
| Apr. 15 | Pittsburgh Penguins | Philadelphia Flyers | 5-1 |
| Apr. 18 | Pittsburgh Penguins | Philadelphia Flyers | 5-0 |
| Apr. 20 | Philadelphia Flyers | Pittsburgh Penguins | 4-2 |
| Apr. 22 | Pittsburgh Penguins | Philadelphia Flyers | 8-5 |
Penguins won series 4-2
Western Conference First Round
(C1) Nashville Predators vs. (WC2) Colorado Avalanche
| Date | Road Team | Home Team | Score/Recap |
| --- | --- | --- | --- |
| April 12 | Colorado Avalanche | Nashville Predators | 2-5 |
| April 14 | Colorado Avalanche | Nashville Predators | 4-5 |
| April 16 | Nashville Predators | Colorado Avalanche | 3-5 |
| April 18 | Nashville Predators | Colorado Avalanche | 3-2 |
| April 20 | Colorado Avalanche | Nashville Predators | 2-1 |
| April 22 | Nashville Predators | Colorado Avalanche | 5-0 |
Predators won series 4-2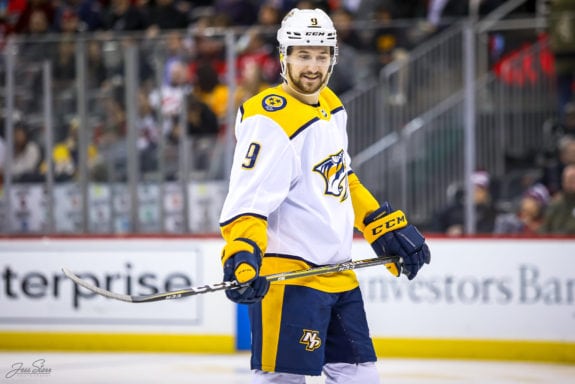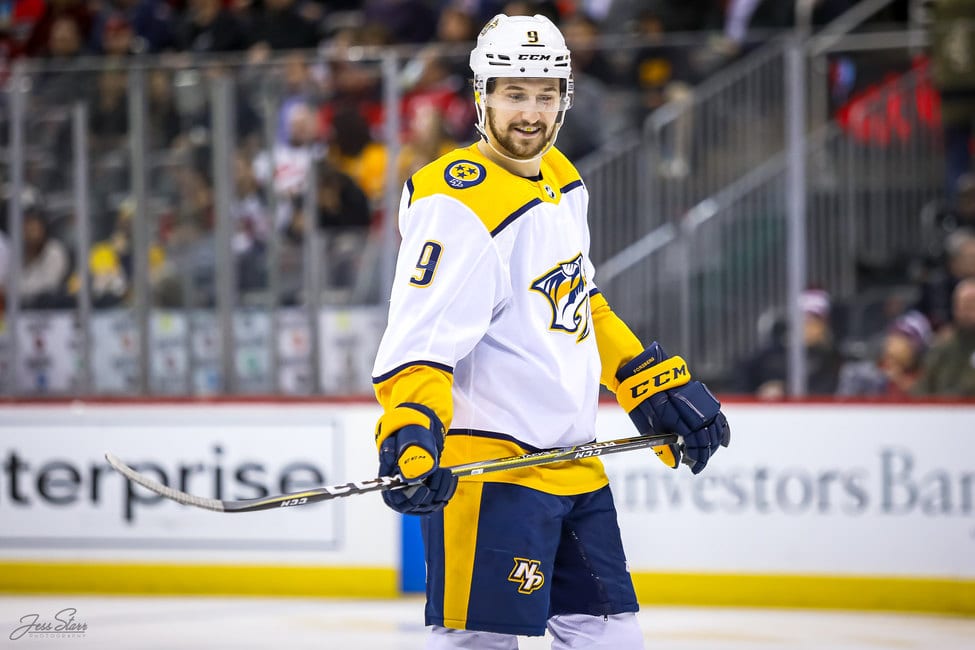 (C2) Winnipeg Jets vs. (C3) Minnesota Wild
| Date | Road Team | Home Team | Score/Recap |
| --- | --- | --- | --- |
| Apr. 11 | Minnesota Wild | Winnipeg Jets | 2-3 |
| Apr. 13 | Minnesota Wild | Winnipeg Jets | 1-4 |
| Apr. 15 | Winnipeg Jets | Minnesota Wild | 2-6 |
| Apr. 17 | Winnipeg Jets | Minnesota Wild | 2-0 |
| Apr. 20 | Minnesota Wild | Winnipeg Jets | 0-5 |
Jets won series 4-1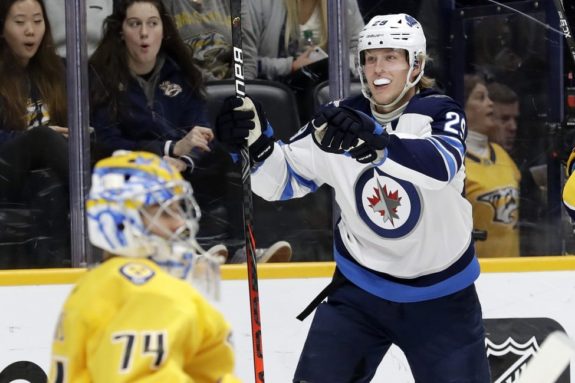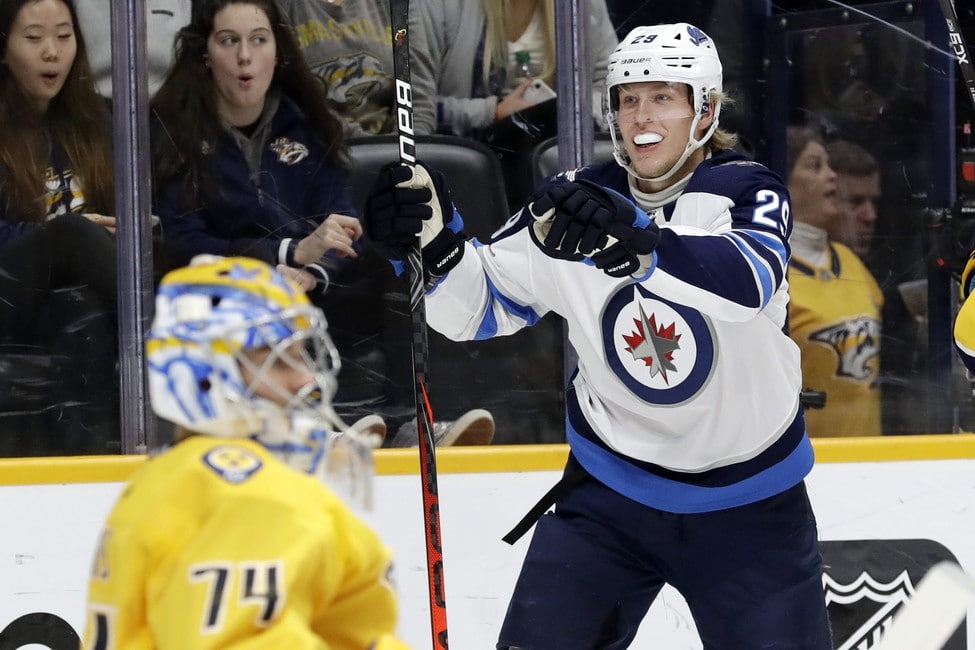 (P1) Vegas Golden Knights vs. (WC1) Los Angeles Kings
| Date | Road Team | Home Team | Score/Recap |
| --- | --- | --- | --- |
| Apr. 11 | Los Angeles Kings | Vegas Golden Knights | 0-1 |
| Apr. 13 | Los Angeles Kings | Vegas Golden Knights | 1-2 2OT |
| Apr. 15 | Vegas Golden Knights | Los Angeles Kings | 3-2 |
| Apr. 17 | Vegas Golden Knights | Los Angeles Kings | 1-0 |
Golden Knights won series 4-0
(P2) Anaheim Ducks vs. (P3) San Jose Sharks
| Date | Road Team | Home Team | Score/Recap |
| --- | --- | --- | --- |
| Aug. 12 | San Jose Sharks | Anaheim Ducks | 3-0 |
| Aug. 14 | San Jose Sharks | Anaheim Ducks | 3-2 |
| Aug. 16 | Anaheim Ducks | San Jose Sharks | 1-8 |
| Aug. 18 | Anaheim Ducks | San Jose Sharks | 1-2 |
Sharks won series 4-0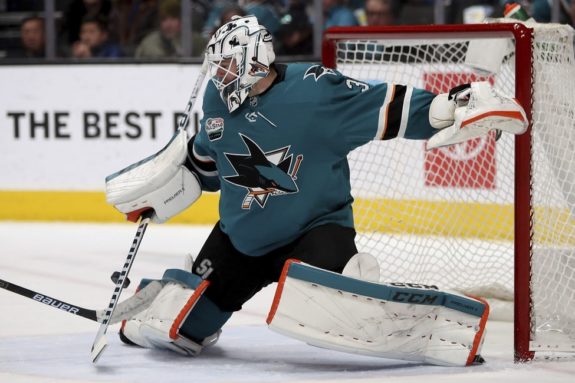 Eastern Conference Second Round
(A1) Tampa Bay Lightning vs. (A2) Boston Bruins
| Date | Road Team | Home Team | Score/Recap |
| --- | --- | --- | --- |
| Apr. 28 | Boston Bruins | Tampa Bay Lightning | 6-2 |
| Apr. 30 | Boston Bruins | Tampa Bay Lightning | 2-4 |
| May 2 | Tampa Bay Lightning | Boston Bruins | 4-1 |
| May 4 | Tampa Bay Lightning | Boston Bruins | 4-3 OT |
| May 6 | Boston Bruins | Tampa Bay Lightning | 1-3 |
Lightning won series 4-1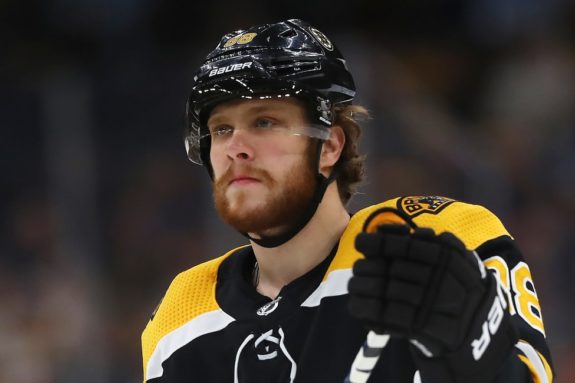 (M1) Washington Capitals vs. (M2) Pittsburgh Penguins
| Date | Road Team | Home Team | Score/Recap |
| --- | --- | --- | --- |
| Apr. 26 | Pittsburgh Penguins | Washington Capitals | 3-2 |
| Apr. 29 | Pittsburgh Penguins | Washington Capitals | 1-4 |
| May 1 | Washington Capitals | Pittsburgh Penguins | 4-3 |
| May 3 | Washington Capitals | Pittsburgh Penguins | 1-3 |
| May 5 | Pittsburgh Penguins | Washington Capitals | 3-6 |
| May 7 | Washington Capitals | Pittsburgh Penguins | 2-1 OT |
Capitals won series 4-2
Western Conference Second Round
(C1) Nashville Predators vs. (C2) Winnipeg Jets
| Date | Road Team | Home Team | Score/Recap |
| --- | --- | --- | --- |
| Apr. 27 | Winnipeg Jets | Nashville Predators | 4-1 |
| Apr. 29 | Winnipeg Jets | Nashville Predators | 4-5 2OT |
| May 1 | Nashville Predators | Winnipeg Jets | 4-7 |
| May 3 | Nashville Predators | Winnipeg Jets | 2-1 |
| May 5 | Winnipeg Jets | Nashville Predators | 6-2 |
| May 7 | Nashville Predators | Winnipeg Jets | 4-0 |
| May 10 | Winnipeg Jets | Nashville Predators | 5-1 |
Jets won series 4-3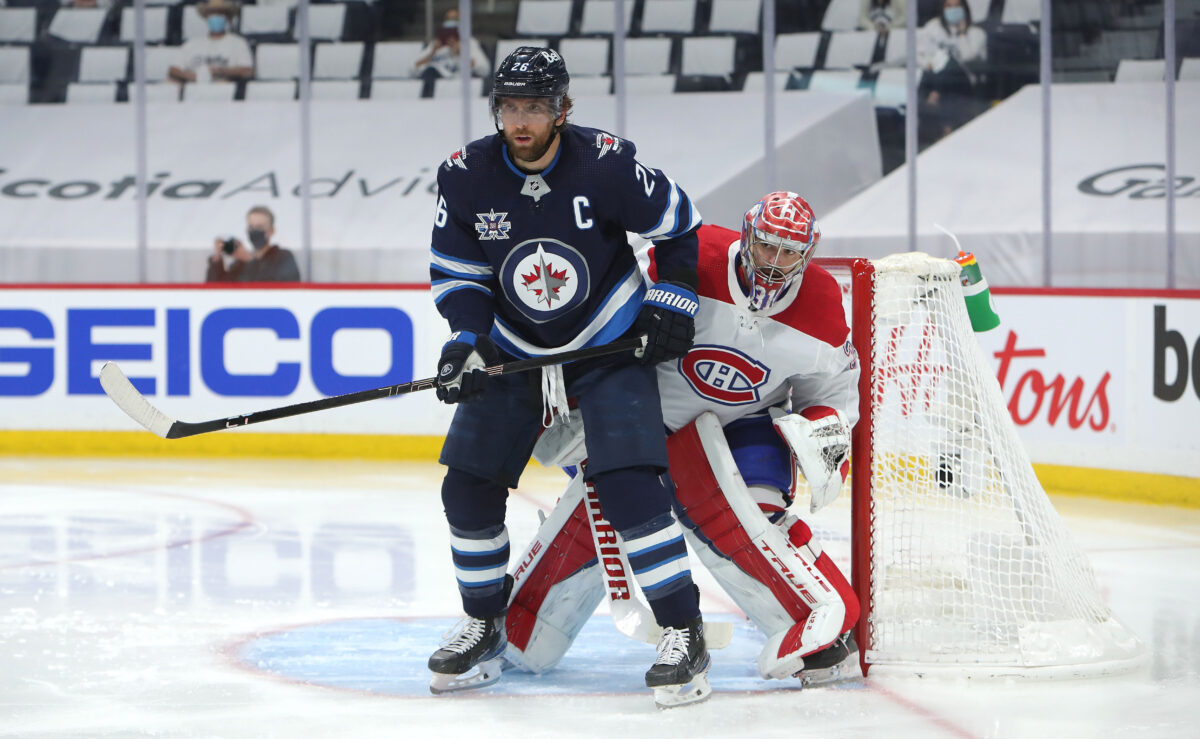 (P1) Vegas Golden Knights vs. (P3) San Jose Sharks
| Date | Road Team | Home Team | Score/Recap |
| --- | --- | --- | --- |
| Apr. 26 | San Jose Sharks | Vegas Golden Knights | 0-7 |
| Apr. 28 | San Jose Sharks | Vegas Golden Knights | 4-3 2OT |
| Apr. 30 | Vegas Golden Knights | San Jose Sharks | 4-3 OT |
| May 2 | Vegas Golden Knights | San Jose Sharks | 0-4 |
| May 4 | San Jose Sharks | Vegas Golden Knights | 3-5 |
| May 6 | Vegas Golden Knights | San Jose Sharks | 3-0 |
Golden Knights won series 4-2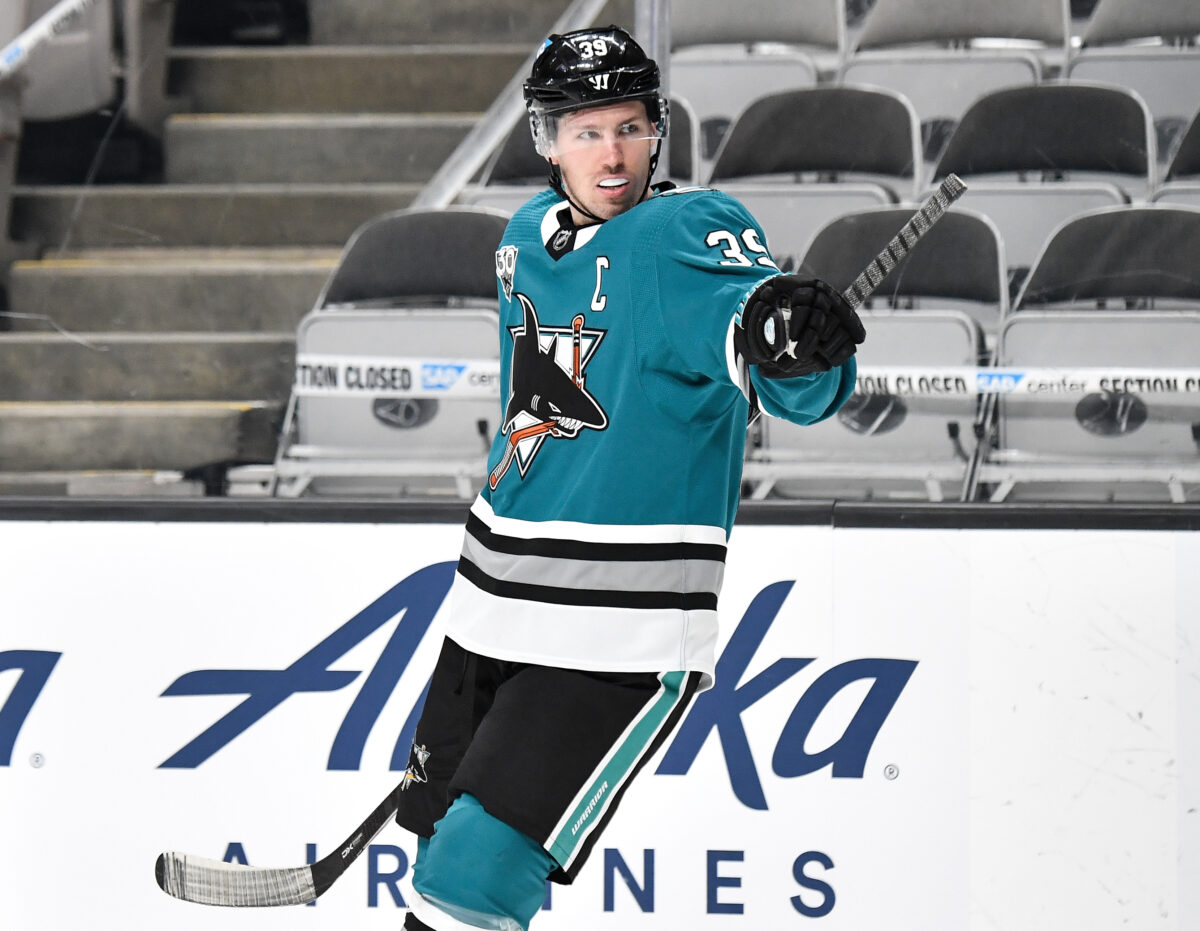 Eastern Conference Final
(A1) Tampa Bay Lightning vs. (M1) Washington Capitals
| Date | Road Team | Home Team | Score/Recap |
| --- | --- | --- | --- |
| May 11 | Washington Capitals | Tampa Bay Lightning | 4-2 |
| May 13 | Washington Capitals | Tampa Bay Lightning | 6-2 |
| May 15 | Tampa Bay Lightning | Washington Capitals | 4-2 |
| May 17 | Tampa Bay Lightning | Washington Capitals | 4-2 |
| May 19 | Washington Capitals | Tampa Bay Lightning | 2-3 |
| May 21 | Tampa Bay Lightning | Washington Capitals | 0-3 |
| May 23 | Washington Capitals | Tampa Bay Lightning | 4-0 |
Capitals won series 4-3
Western Conference Final
(C2) Winnipeg Jets vs. (P1) Vegas Golden Knights
| Date | Road Team | Home Team | Score/Recap |
| --- | --- | --- | --- |
| May 12 | Vegas Golden Knights | Winnipeg Jets | 3-6 |
| May 14 | Vegas Golden Knights | Winnipeg Jets | 4-2 |
| May 16 | Winnipeg Jets | Vegas Golden Knights | 5-4 OT |
| May 18 | Winnipeg Jets | Vegas Golden Knights | 1-2 |
| May 20 | Vegas Golden Knights | Winnipeg Jets | 5-0 |
Golden Knights won series 4-1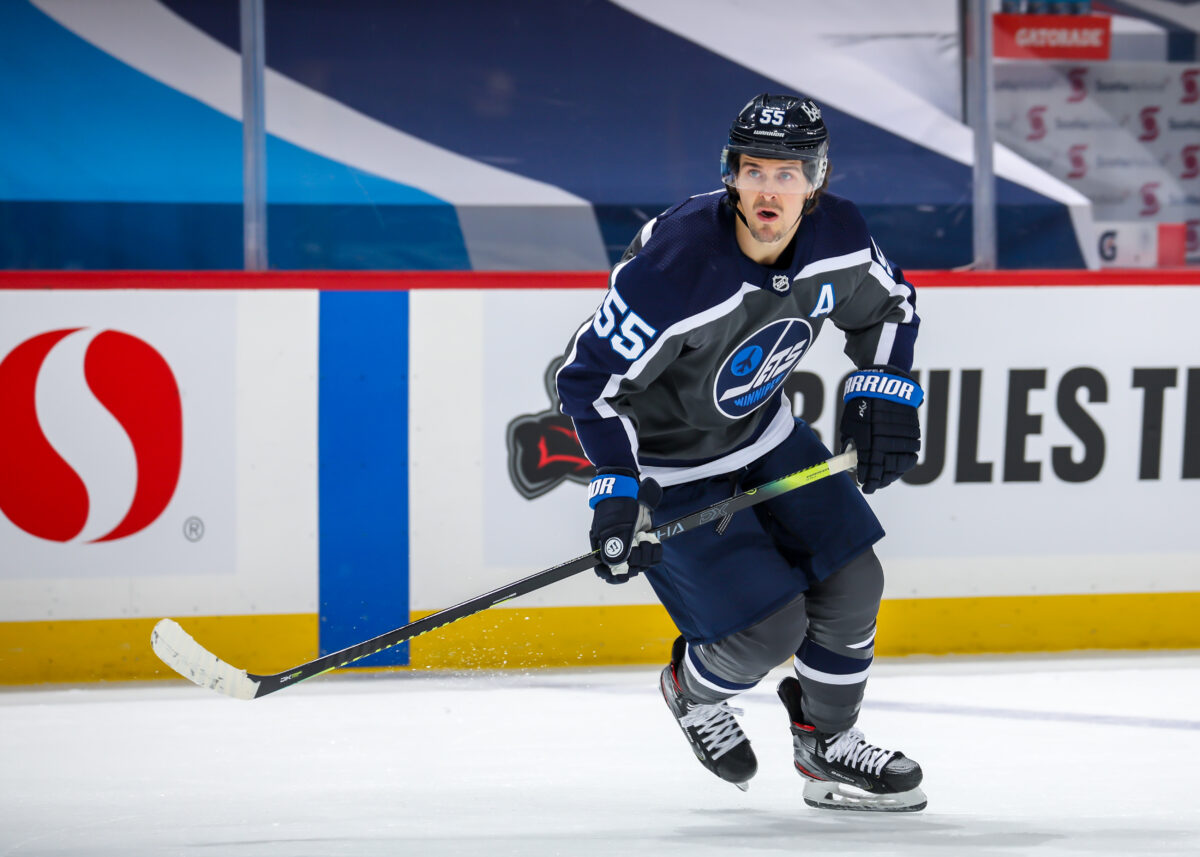 Stanley Cup Final
Boston Bruins vs. St. Louis Blues
| Date | Road Team | Home Team | Score/Recap |
| --- | --- | --- | --- |
| May 28 | Washington Capitals | Vegas Golden Knights | 4-6 |
| May 30 | Washington Capitals | Vegas Golden Knights | 3-2 |
| June 2 | Vegas Golden Knights | Washington Capitals | 1-3 |
| June 4 | Vegas Golden Knights | Washington Capitals | 2-6 |
| June 7 | Washington Capitals | Vegas Golden Knights | 4-3 |
Capitals won the series 4-1 and the Stanley Cup
Conn Smythe Trophy: Alexander Ovechkin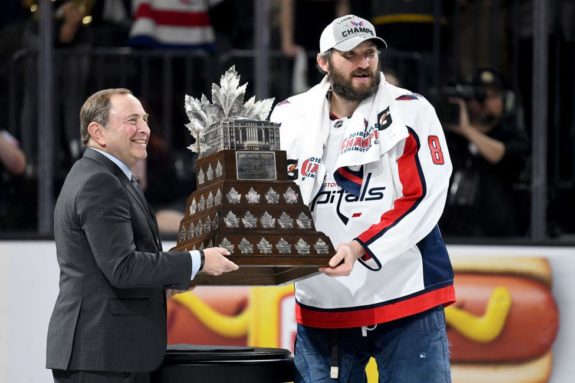 Sources