| | | | |
| --- | --- | --- | --- |
| Founded: | June 25, 1997 | Final Game: | April 10, 2011 |
| Home Rink: | Phillips Arena | Became: | Winnipeg Jets |
The Atlanta Thrashers were a professional ice hockey team based in Atlanta. Atlanta was granted a franchise in the National Hockey League (NHL) on June 25, 1997, and became the League's 28th franchise when it began play in the 1999–2000 season. They were members of the Southeast Division of the NHL's Eastern Conference, and played their home games at State Farm Arena in downtown Atlanta. The Thrashers qualified for the Stanley Cup playoffs in the 2006–07 season, after winning the Southeast Division, but were swept in the first round by the New York Rangers.
In May 2011, the Thrashers were sold to Canadian-based ownership group True North Sports & Entertainment. The group moved the franchise to Winnipeg, which became the second incarnation of the Winnipeg Jets. The sale and relocation were approved by the NHL on June 21, 2011. With the sale and relocation of the team, Atlanta became the first city in the NHL's modern era to have two ice hockey teams relocate to different cities. In both cases, the team moved from Atlanta to a Western Canadian city; the city's previous NHL team (the Atlanta Flames) moved to Calgary, in 1980 to become the Calgary Flames.
Deeper Dive
Atlanta Thrashers: Oh, What Could Have Been…
On April 12, 2007, the Atlanta Thrashers skated in their first ever postseason contest. The building was sold out, as over 18,000 Georgia residents packed the stands of Philips Arena, most sporting light blue attire. While that event took place more than five and a half years ago, I remember it like it was yesterday. Read more…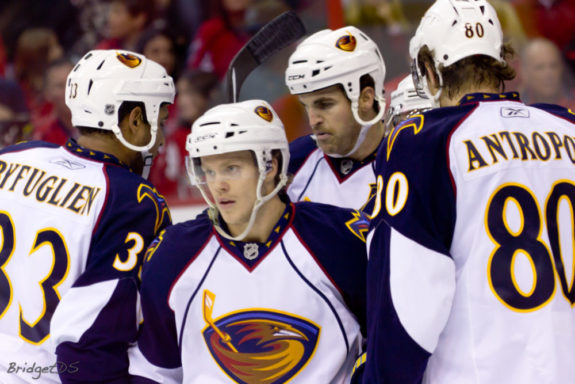 The Players
More Atlanta Thrashers History
Atlanta Thrashers Never Had a Fair Shake
Some people run the same routine for certain events.  Whether it's the way that someone straps on their goalie pads or even how someone brushes their teeth, routines are a big part of what we do every day.  For Saul Lekherzak, attending a Thrashers game 41 times a season was like his drive to work each and every morning. Read more…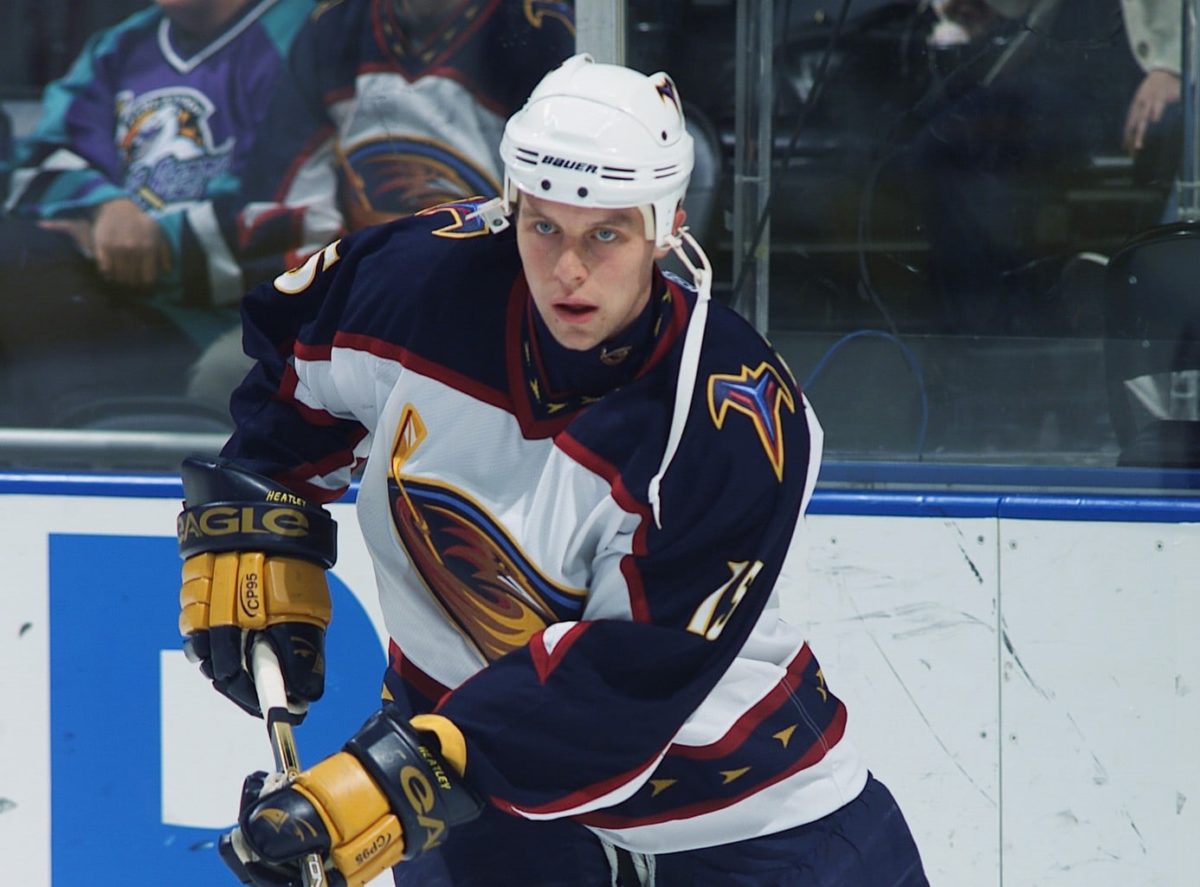 Captains
Sources