Opened:
Mar. 16, 1996
Home Team:
Montreal Canadiens
Owner:
Groupe CH
Capacity:
21,273
Location:
1909 Canadiens-de-Montréal Avenue
Former Names:
New Montreal Forum
(pre-construction–1996)
Molson Centre
(1996–2002)
Bell Centre, formerly Molson Centre, is a multi-purpose arena in Montreal, Quebec, Canada. Opened on Mar. 16, 1996, it is the home arena of the Montreal Canadiens of the National Hockey League (NHL), replacing the Montreal Forum. It is owned by the Molson family via the team's ownership group Groupe CH and managed via Groupe CH subsidiary Evenko.
With a capacity of 21,105 in its hockey configuration, Bell Centre is the largest ice hockey arena in the world. Alongside hockey, Bell Centre has hosted major concerts and occasional mixed martial arts and professional wrestling events. Since it opened in 1996, it has consistently been listed as one of the world's busiest arenas, usually receiving the highest attendance of any arena in Canada. In 2012, it was the fifth-busiest arena in the world based on ticket sales for non-sporting events.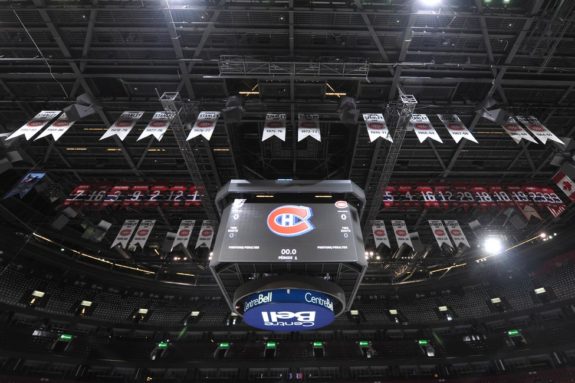 First Game
Mar. 16, 1996 – Canadiens vs. New York Rangers (4-2 win)
Notable Events
Stanley Cup Final – 2021
NHL All-Star Game – 2009
NHL Entry Draft – 2009, 2022
World Cup of Hockey – 1996
WWE Survivor Series – 1997
UFC 83, UFC 97, UFC 113, UFC 124, UFC 154, UFC 158
Sources