Germany has recently published its list of 25 players for the PyeongChang Winter Games, with all the players representing the top Germany league, the DEL. In this aspect, the German roster is similar to the Swiss one – Former NHL forward Marco Sturm, now head coach of the national team, decided to go to South Korea with a traditional roster, without risking and calling some of the younger players in the pipeline like Leon Gawanke or Dominik Bokk.
Team Germany had a decent showing at the November Deutschland Cup, where the team led by Sturm even managed to defeat Team USA, 5-1. The Germans will play in the Group C with Norway, Finland, and Sweden.
Goaltenders
Danny Aus Der Binken (EHC Munich); Dennis Endras (Timra IK); Timo Pielmeier (ERC Ingolstadt). 
With Thomas Greiss and Philipp Grubauer busy in the NHL, Sturm decided to call up the safer options. In spite of not being in great shape, Endras will most likely start at the Olympics, a role that he earned with his experience and long-time service with the national team. Aus Der Binken may be a great Plan B for the Germans, and Pielmeier is the good, reliable third option, but Germany's goaltending corps definitely is not on par with what other teams will bring to the Olympic Games. However, even if Endras is clearly past his prime, he may have enough left in the tank to steal a game or two.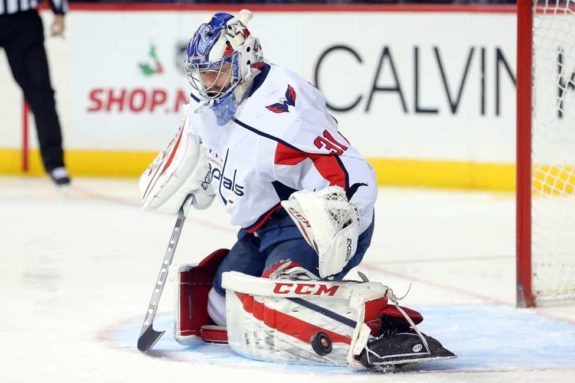 Defensemen
Sinan Akdag (Adler Mannheim); Daryl Boyle (EHC Munich); Christian Ehrhoff (Kolner Haie); Yannik Seidenberg (EHC Munich); Björn Krupp (Grizzlys Wolfsburg); Jonas Müller (Eisbaren Berlin); Frank Hördler (Eisbaren Berlin); Moritz Müller (Kolner Haie). 
The defensive line of Team Germany is, on paper, not too bad, especially considering the presence of former NHL veteran Christan Ehrhoff and other high-level players in European leagues like Yannik Seidenberg or Bjorn Krupp. A former winger, Seidenberg successfully converted into an offensive defenseman at the start of the season and is having a great season for EHC Munich. The team will feature a couple of interesting younger players, like Bjorn Krupp (the son of the NHL veteran and long-stand Team Germany head coach Uwe Krupp) and Jonas Muller, both at their first Olympic tournament, but with past experience on the international stage. Former Boston Bruins prospect Denis Reul suffered an injury shortly before the start of the tournament, and was replaced by Adler Mannheim's Sinan Akdag – a move that left many baffled as he was preferred to Team Germany veteran Justin Krueger.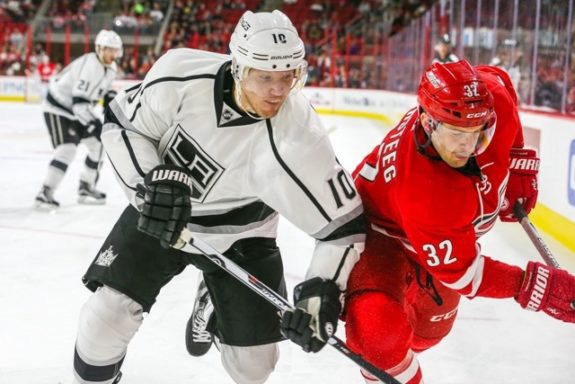 Forwards
Brooks Macek (EHC Munich); Marcus Kink (Adler Mannheim); Matthias Plachta (Adler Mannheim); Frank Mauer (EHC Munich); Patrick Reimer (Nurnberg Ice Tigers); Yasin Ehliz (Nurnberg Ice Tigers); Gerrit Fauser (Grizzlys Wolfsburg); Patrick Hager (EHC Munich); Felix Schütz (Kolner Haie); Marcel Goc (Adler Mannheim); Dominik Kahun (EHC Munich); Leonahrd Pföderl (Nurnberg Ice Tigers); David Wolf (Adler Mannheim); Marcel Noebels (Eisbaren Berlin)
Marco Sturm decided to go mostly with players from the top two DEL teams – Adler Mannheim and EHC Munich – for the forwards, too. The player that NHL fans are most familiar with will be Marcel Goc, who played more than 600 NHL games for several teams, most notably the San Jose Sharks and the Florida Panthers.
Goc will skate at his third Olympic games and he and Ehrhoff are the only players on this roster with Olympic experience. The remaining player with NHL experience is grinder David Wolf, who played three games for the Calgary Flames during the 2014-15 season.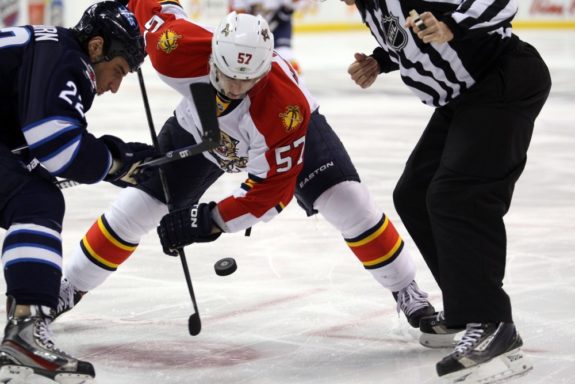 The forward group is built mainly on experience, but a couple of young players may be interesting to follow. Dominik Kahun already played in North America with the Sudbury Wolves of the OHL, but in the last couple of seasons has really progressed into one of the top forwards in the German league. Marcel Noebels' adventure in North America didn't pan out well, but he may be a good support player for Sturm's team. 30-years-old Felix Schutz also has a solid international experience, having played in the QMJHL and in the AHL in North America, and then in the KHL and the SHL before getting back home to Germany this summer.
The Bottom Line
The Germans will send a good roster to the Olympics, with plenty of experience and a few interesting younger players. The fact is that while they can be better than Norway or Slovenia, teams like Slovakia or Switzerland are still a mile away, let alone North American teams, or Sweden or Russia. The situation wouldn't change much with NHL players thrown in the mix – Grubauer or Leon Draisatl wouldn't have changed much in the big picture.
Nevertheless, Team Germany has a good chance to reach the quarterfinals.
Other 2018 National Team's Roster Previews
Men's: Canada | United States | Russia | Czech Republic | Sweden | Finland | Switzerland | Slovakia | Slovenia | South Korea | Norway
Women's: Canada | United States | Russia | Finland | Sweden | Switzerland | Korea | Japan
A professional hockey writer and translator. Loves Russian culture, language, and hockey. Reachable on twitter @AlexSerenRosso