In today's NHL rumors rundown, the Edmonton Oilers have been scouting the Montreal Canadiens, but is there a trade fit there? Meanwhile, the Toronto Maple Leafs picked up another win in Sweden, but coming out of the Global Series have a couple of big decisions to make. The Calgary Flames are looking for players to keep quiet about their off-ice futures, and are the Florida Panthers going to be without Aleksander Barkov for a while?
Maple Leafs Latest: Patrick Kane and John Klingberg
Elliotte Friedman notes Toronto likely engaged in talks with Patrick Kane this week and there is going to need to be a decision make amid concerns about John Klingberg's injury. It sounds like neither are likely to play for Toronto, but for completely different reasons.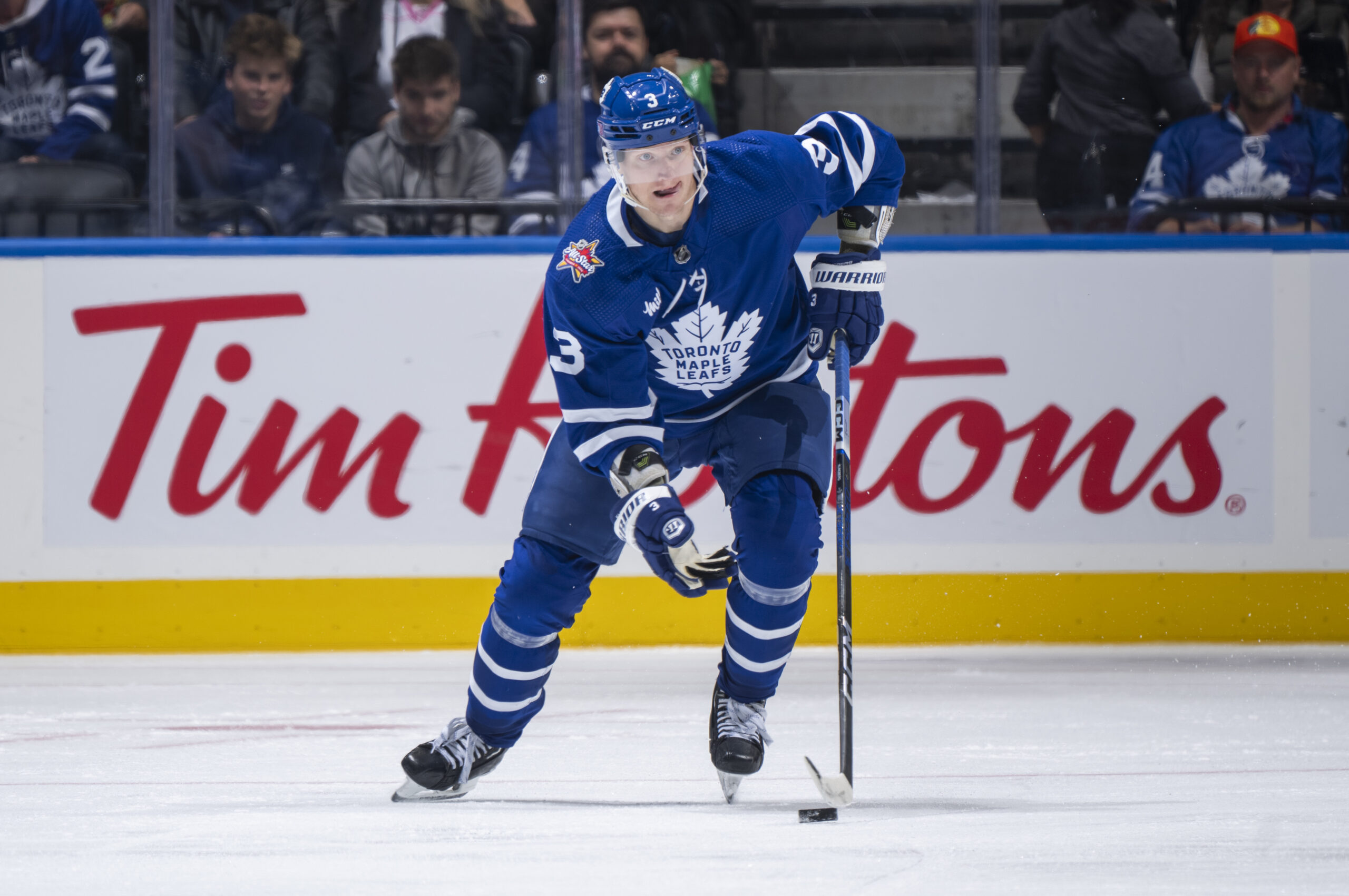 Klingberg, eager to play in Sweden, wasn't able to. He faces uncertainty regarding his future with the Leafs thanks to an injury that coach Sheldon Keefe admitted he's starting to get concerned about. Friedman suggests potential options, including a trade or placing Klingberg on LTIR, with the latter appearing more probable. The key question remains the duration of Klingberg's absence and whether the Leafs might employ a strategic move akin to "Robidas Island," designating him out for the regular season to free up cap space.
Related: Sabres News & Rumors: Tuch, Comrie, Peterka & Dahlin
Amid the uncertainty surrounding Klingberg, the Leafs have been linked to Patrick Kane. The organization remains tight-lipped about any conversations they may be having, neither confirming nor denying discussions. Friedman anticipates Kane won't join the Maple Leafs but acknowledges ongoing or planned conversations between the team and the star player, expecting resolution in the coming days.
Oilers Scouting the Montreal Canadiens
The Montreal Canadiens find themselves with a surplus of goaltenders, creating speculation about potential moves. Their situation may be ideal for the Edmonton Oilers who badly need to figure out their goaltending situation.
While the Canadiens are trying to prioritize a contract (or at the very least a decision) with Sam Montembeault, Cayden Primeau is a viable trade option, and Jake Allen's name circulates in trade talks. The Oilers, in their pursuit of goaltending solutions, have reportedly shown interest in all three of Montreal's netminders. According to Elliotte Friedman's Saturday Headlines report, the Oilers were on hand to scout the goalies during a recent matchup.
---
Latest News & Highlight
---
Despite no immediate developments, the Oilers appear meticulous in their approach, aiming to avoid hasty decisions amid their challenging season. As losses mount, Edmonton's focus intensifies, prompting ongoing scrutiny of the goaltender market as they navigate potential acquisitions to bolster their roster.
Mark Spector of Sportsnet tweeted:
"So, Edmonton is deep into the goalie market, but desperate. Teams know this, and prices are ridiculously high. Can Skinner hold the fort until someone offers a reasonable deal? If he can't, is Holland forced to give up waay too much for a No. 2? That's where we're at."
Flames Want Outside Noise to Quiet Down
Friedman provided an update on the trade rumors surrounding the defensemen of the Calgary Flames, indicating no recent developments. That hasn't stopped the speculation and there's a concern all the talk is starting to become a distraction for the team.
Sign up for our Daily NHL News & Rumors Substack newsletter

In the midst of the swirling trade rumors, Flames captain Mikael Backlund has taken a proactive approach. He addressed his teammates, urging them to focus on the game at hand and drown out the external noise. He doesn't want any of the pending UFAs to be talking to the media about their respective situations and Backlund's aim is to ensure that the team remains concentrated on their performance as long as they are part of the Flames.
Panthers Lose Aleksander Barkov
Florida Panthers' head coach Paul Maurice says captain Aleksander Barkov will not play in tomorrow's game against Edmonton and is listed as day-to-day. He suffered an apparent knee injury Friday after he was on the receiving end of a hit from Ducks defenseman Jackson LaCombe. 
For now, he's day-to-day.