Head coach Paul Maurice's ongoing propensity for playing underachieving veterans over top prospects is damaging the Winnipeg Jets. It's becoming more untenable as time goes on.
Thompson Over Vesalainen Defies All Logic
Who would you put in your lineup? A 36-year-old journeyman, or a 21-year-old first-round pick? The choice seems obvious, to everyone except to the one guy who makes the decision.
The most recent example of Maurice's glaring veteran bias is his decision to play Nate Thompson over Kristian Vesalainen.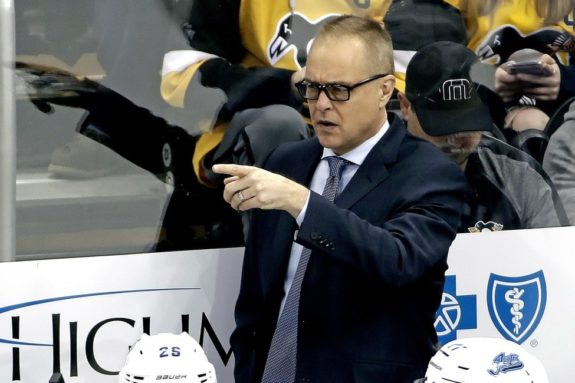 Thompson, an aging journeyman who has played with nine different NHL clubs in his 772-game career, missed the past 12 games with a lower-body injury he suffered Jan. 21 against the Ottawa Senators.
Now that he's healthy, Maurice put him right back into fourth-line centre duty for Friday's game versus the Vancouver Canucks, pushing Jansen Harkins to left wing and Vesalainen out of the lineup completely.
Vesalainen, the 24th-overall pick in 2017, has been slow to develop and this author's been critical of him in the past, especially of his decision to go back to Europe for the 2019-20 season rather than play with the Manitoba Moose and learn the North American game.
However, there's no denying he's taken a solid step forward this season, looking more engaged and more hard-working. In eight games, he recorded one assist and had some solid bottom-six shifts.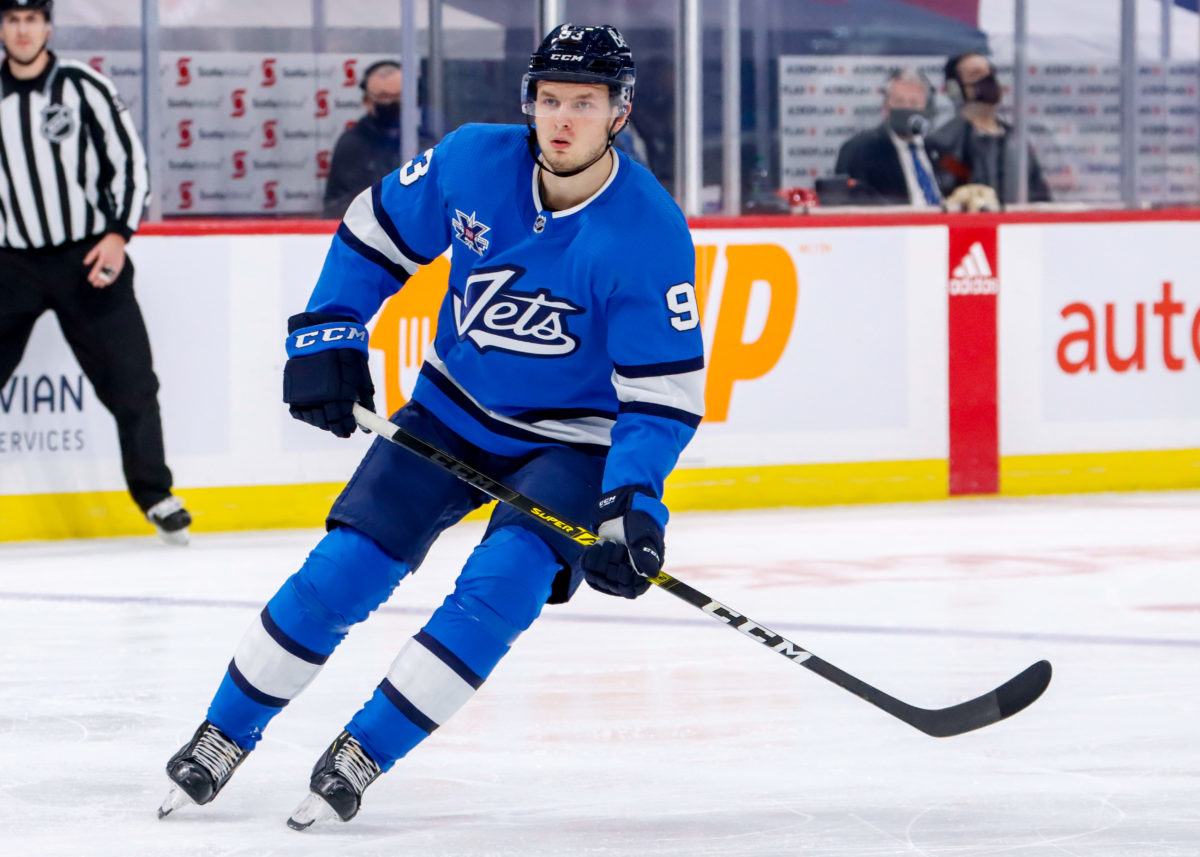 Maurice's explanation was that he wanted Thompson to help out on the penalty kill and win d-zone face offs.
That was a lame attempt at justification. The Jets ended up being down a man twice in their 2-0 victory, and three face offs occurred during their pair of kills. Adam Lowry took two of them, and Mark Scheifele took the other. Thompson took none.
Harkins won 56 per cent of his face offs during his short stint at centre. Thompson was two-for-three in the dot Friday, but has still only 45 per cent of his draws.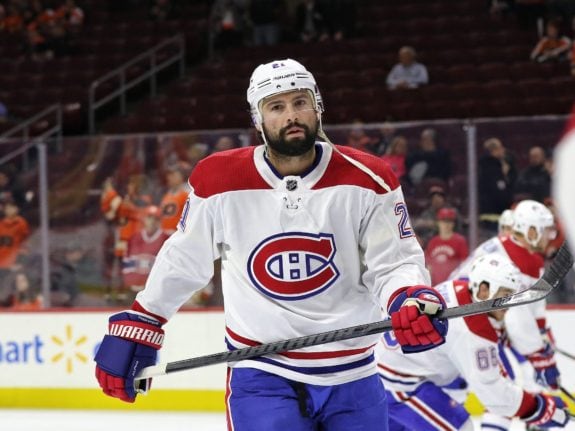 Thompson is a good guy. He has overcome a lot in his personal life. But the fact remains, he wouldn't be in many NHL lineups. With the Jets' forward depth at an all-time best, he shouldn't be in theirs, either.
Veteran Bias Shows on the Blue Line, Too
Take a look at the Jets' blue line that's been shaky other than the solid combination of Derek Forbort and Neal Pionk.
Related: Jets' Forbort a Big Time Boost to Blue Line
Nathan Beaulieu, a third-line calibre defender, is logging a tick under 17 minutes per game on average this season. He has struggled on breakouts and has taken costly penalties in two different games that led to the opponents' game-winning goal.
However, when Tucker Poolman returned to the lineup after recovering from COVID-19 earlier this month, it was rookie Logan Stanley — six years Beaulieu's junior — who was shuffled back to the taxi squad.
Beaulieu has been on the ice for 11 goals for and 14 goals against. Stanley — who was winning over those who considered him a bust — was on the ice for 10 goals for and just 3 against in the first 13 games of his NHL career. HIs possession numbers — and all advanced stats across the board, really — are better than Beaulieu's.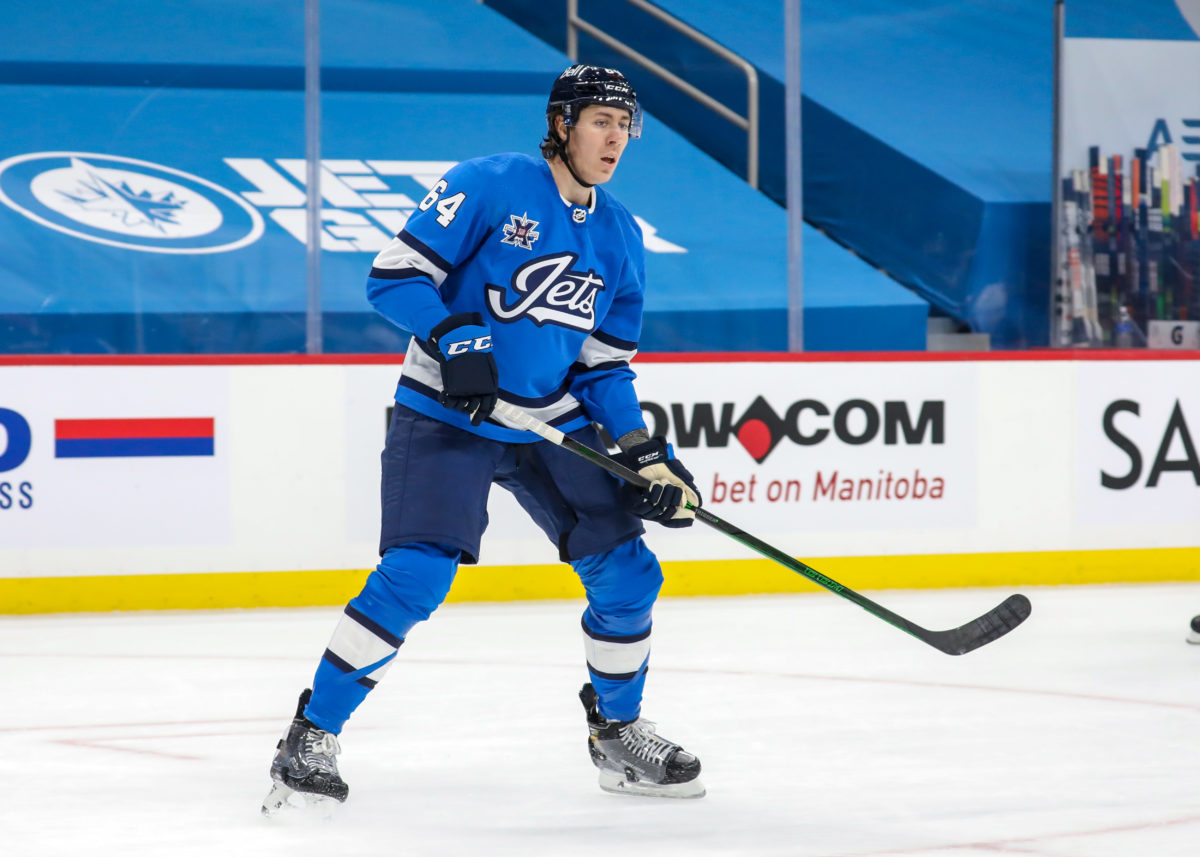 Granted, Beaulieu plays a heavier game than Stanley and is willing to drop the gloves to defend his teammates. But to say an opponent would take more liberties on the Jets' stars if Stanley was playing instead of Beaulieu is baseless. Fighting skill isn't a big asset in today's NHL.
Meanwhile, 2019 first-rounder Ville Heinola skates with the Moose. Heinola, a smooth-skating and cerebral specimen, in his lone game this season, was excellent paired alongside Josh Morrissey.
Dylan Samberg, the Jets' other top defensive prospect, is also with the Moose. The 2017 second-rounder was never even considered by Maurice for an NHL role this season.
Even before the truncated training camp began, Maurice had already decided Samberg would be spending the entire season year in the AHL (even though there were huge questions if the AHL was going to be able to have a season at all.)
It's clear age, not merit, is the most important factor for Maurice when building a lineup.
Veteran Bias Has Been a Longstanding Issue in Winnipeg
It seems every offseason, while other teams are busy inking affordable free agents that can actually help them, the Jets are signing random, well-over-the-hill, fading vets.
That's partly on general manager Kevin Cheveldayoff, of course. But there's no doubt Maurice is exercising influence over these decisions as well.
There are plenty of historical examples of Maurice giving plugs playing time they don't deserve while youngsters sit around.
There was Shawn Matthias in in 2016-17 and 2017-18. There was Matt Hendricks in 2017-18 (and 2018-19 when the team inexplicably traded back for him after letting him walk in the offseason.) There was Mark Letestu last season.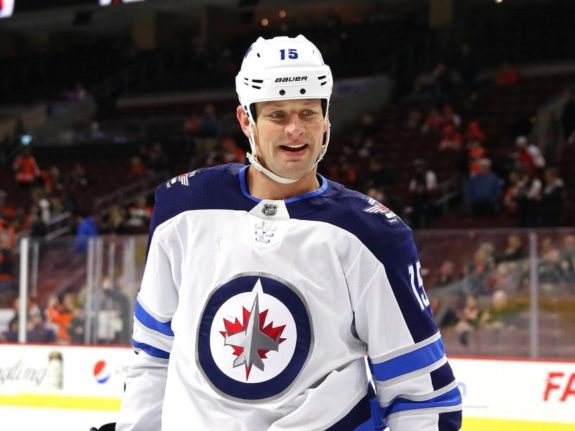 Earlier into the Jets' tenure in Winnipeg, playing past-their-prime players — such as Keaton Ellerby, Olli Jokinen, Jim Slater, and Chris Thorburn — was more forgivable. When the club relocated from Atlanta prior to the 2011-12 campaign, the cupboard was completely bare of viable prospects due to the Thrashers' complete incompetence at the draft table over more than a decade.
Related: Top Five Draft Busts in Atlanta Thrashers History
Now, with a number of good prospects in the system, it's completely absurd.
Maurice Not Understanding the "Develop" Part of the "Draft and Develop" Strategy
Someone needs to tell the head coach that the "develop" part of the "draft and develop" strategy means actually playing young players rather than parking them in the press box. Maurice should understand this by now, having coached more than 1,600 NHL games, but he doesn't.
Related: Jets NHL Draft Days Ranked
Kyle Connor, Nikolaj Ehlers, Connor Hellebuyck, Adam Lowry, Mark Scheifele — and even departed Jets like Patrik Laine and Jacob Trouba — didn't become elite players because they were watching guys 15 years their senior wring the last drops out of their NHL careers.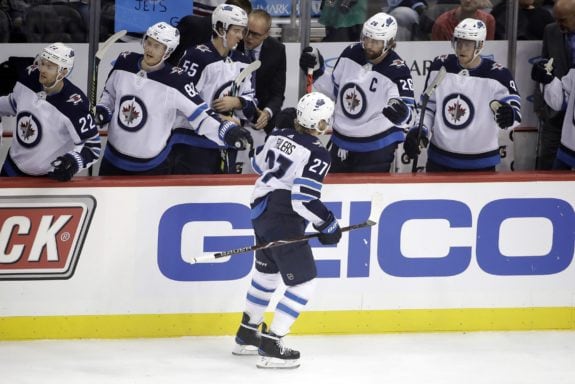 Maurice's bias for guys who are "good in the room" over guys who are actually good has to stop. The Jets are going to lose because of it. Prospects are going to languish because of it. Players are going to want out of Winnipeg because of it.
If it keeps up, the coach either has to get straightened out, or get sent packing.
---
---