Jon Ledecky (born February 9, 1958) started his career out in journalism while studying business administration at Harvard University. He went on to found U.S. Office Supplies in 1994, leaving the company four years later with an estimated $400 million.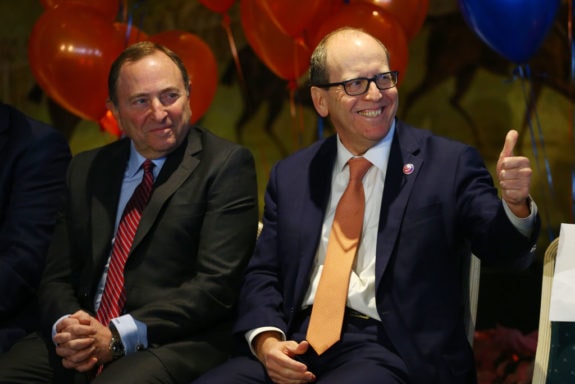 Ledecky has owned or has tried to own numerous sports teams, including making bids for the MLB's Cinncinati Reds, New York Dodgers, Oakland Athletics, and Washington Nationals as well as the NHL's Canadiens. He did own the Washington Capitals with Ted Leonsis for a short time, eventually selling his shares to Leonsis.
Islanders Under Ownership
The two owners purchased a minority stake in the New York Islanders in 2014 from longtime owner Charles Wang, before buying the majority shares in 2016. Forbes reported that the sale was for $485 million. Ledecky and Malkin are one of few owners on this list to have the valuation lower than what was spent, as the club is worth $520 million (2020).
In the first five years of their ownership, the Islanders made the playoffs three times, twice reaching the second round. While better than many teams, the return on investment has not yet been there for the owners.
Deeper Dive
Staff History
Sources