| | | | |
| --- | --- | --- | --- |
| Born: | January 3, 1991 | Draft: | 2009 Predators, 11th Overall |
| Hometown: | Hamilton, ON, CAN | Position: | D |
| Known For: | | Shoots: | Right |
| National Team: | Canada | Current Team: | Philadelphia Flyers |
Ryan James Ellis (born January 3, 1991) is a Canadian professional ice hockey defenseman for the Philadelphia Flyers of the National Hockey League (NHL).
After his second season in the Ontario Hockey League (OHL), Ellis was selected 11th overall by the Nashville Predators in the 2009 NHL Entry Draft. During his junior career, he was key in guiding the Windsor Spitfires to back-to-back Memorial Cups as Canadian Hockey League (CHL) champions in 2009 and 2010. Individually, he was named to the CHL and OHL All-Rookie Teams in 2008, the First OHL All-Star Team in 2009 and 2011 and the Second OHL All-Star Team in 2010. He was awarded the OHL's Bobby Smith Trophy as the League's scholastic player of the year in 2008, the Max Kaminsky Trophy as the top defenceman in 2009 and 2011 and the Red Tilson Trophy as the most outstanding player in 2011. On a national basis, he was named CHL Defenceman and Player of the Year in 2011. Serving as the Spitfires' team captain in 2010–11, he became the franchise's all-time leading point-scorer among defencemen.
Ellis began his international career with Canada by winning three gold medals in 2008 at the World U17 Hockey Challenge, IIHF World U18 Championship and Ivan Hlinka Memorial Tournament. At the under-20 level, Ellis has made three appearances at the World Junior Championships, winning gold in 2009 and silver in 2010 and 2011. He is the tournament's all-time leading scorer among defencemen and Canada's all-time assists leader. He also won gold with Team Canada at the 2016 World Championships.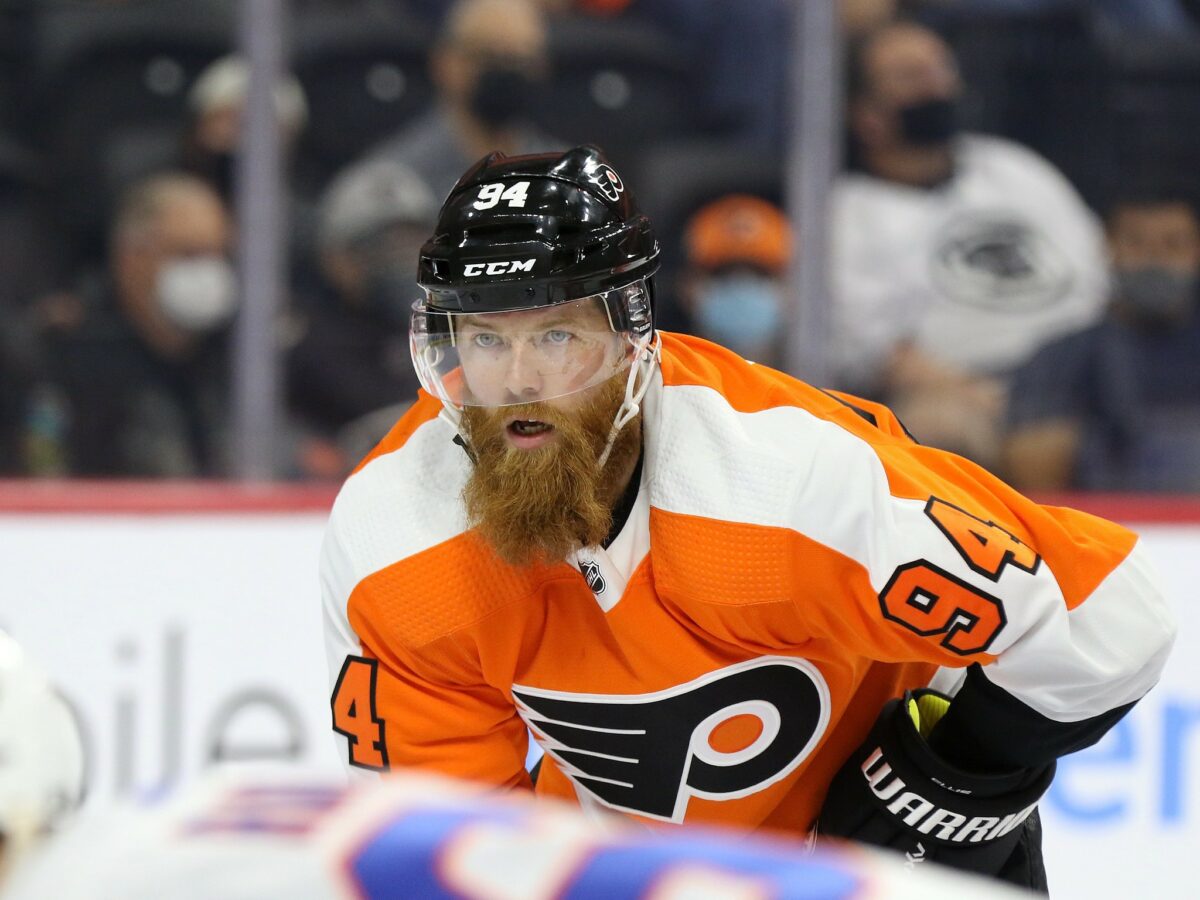 Ryan Ellis Statistics
Trade Tracker
Deeper Dive
Achievements
OHF Bantam AAA Champion — 2005-06
ALLIANCE U16 Champion — 2006-07
Toronto Marlboros Holiday Classic Minor Midget Champion — 2006-07
CHL All-Rookie Team — 2007-08
OHL First All-Rookie Team
OHL Scholastic Player of the Year (Bobby Smith Trophy) — 2007-08
U17 WHC All-Star Team — 2007-08
U17 WHC Gold Medal — 2007-08
U17 WHC Most Points by Defenseman (9) — 2007-08
U18 WJC Gold Medal — 2007-08
CHL First All-Star Team — 2008-09
CHL Memorial Cup All-Star Team — 2008-09
CHL Memorial Cup Champion — 2008-09
CHL Top Prospects Game — 2008-09
OHL Champion — 2008-09
OHL First All-Star Team — 2008-09
OHL Most Assists (67) — 2008-09
OHL Most Assists by Defenseman (67) — 2008-09
OHL Most Goals by Defenseman (22) — 2008-09
OHL Most Outstanding Defenseman (Max Kaminsky Trophy) — 2008-09
OHL Most Points by Defenseman (89) — 2008-09
OHL Playoffs Most Assists (23) — 2008-09
U20 WJC Gold Medal — 2008-09
CHL Memorial Cup Champion — 2009-10
OHL All-Star Game — 2009-10
OHL Champion — 2009-10
OHL Playoffs Most Assists (30) — 2009-10
OHL Second All-Star Team — 2009-10
U20 WJC Silver Medal — 2009-10
CHL Defenseman of the Year — 2010-11
CHL Player of the Year — 2010-11
OHL Commitment Award (Mickey Renaud Captains Trophy) — 2010-11
OHL First All-Star Team — 2010-11
OHL Most Assists by Defenseman (76) — 2010-11
OHL Most Outstanding Defenseman (Max Kaminsky Trophy) — 2010-11
OHL Most Outstanding Player (Red Tilson Trophy) — 2010-11
OHL Most Points by Defenseman (100) — 2010-11
U20 WJC All-Star Team — 2010-11
U20 WJC Best Defenseman — 2010-11
U20 WJC Most Goals by Defenseman (3) — 2010-11
U20 WJC Most Points by Defenseman (10) — 2010-11
U20 WJC Silver Medal — 2010-11
Windsor Spitfires Mickey Renaud Captain's Trophy — 2010-11
World Championship Gold Medal — 2015-16
Alternate Captain (Predators) — 2017-18; 2019-
Sources