The knockout stage of the World Junior Championship has officially begun for Russia, and after their second-place finish in Group B, a matchup with Germany was next. In a game where people were quick to suggest that the Germans didn't stand a chance, they were proven wrong quickly into the game.
It was a low-scoring affair that eventually saw the Russians come out on top, but it was certainly much closer than the team would have hoped. For all the talk of some teams not belonging in this tournament, the Germans proved many people wrong and should be proud of what they were able to accomplish.
However, the Russians are just getting started. There are a few things that could be problematic going forward and some things that need to be fine-tuned before they play some of the tournament's big guns. Here are some of those things.
Too Many Penalties
The Russians took far too many penalties in this game to be successful as the opponents get tougher in this tournament. The five penalties they took kept the game close and prevented them from putting any kind of stranglehold on this game. You might be able to get away with this kind of thing against the weaker opponents, but not against the elite of the World Juniors.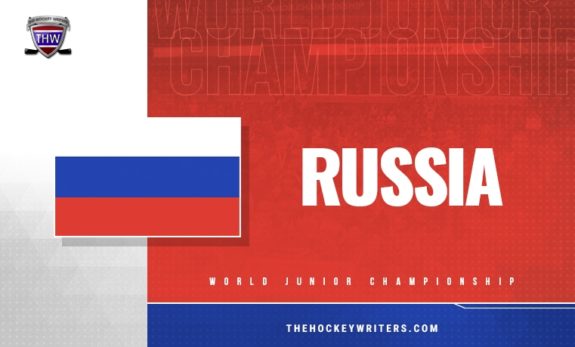 Luckily for Team Russia, the morning in Edmonton was kind to them. The Germans couldn't make them pay for any of their mistakes, but going forward, that likely won't be the case. Undisciplined penalties like too many players or closing a hand on the puck can't continue.
If the Russians hope to play for gold on Tuesday instead of bronze, they need to ensure that they stay out of the penalty box. Making things as easy on yourself as possible is a good way to give yourself the best chance of winning a game against the likes of the Canadians, Americans, and Finns as you head into the semifinals.
Russia's next opponent is going to be Team Canada. You can't give the Canadians too many chances on the power play because sooner rather than later they will score. Against a team that can blow any team out of the water, limiting their opportunities to have an extra player on the ice would go a long way to upsetting the favourite in the tournament.
A Great Penalty Kill
Despite all the time spent on the penalty kill, the Russians were the only team to score in the 10 minutes they were short-handed. Vasili Ponomaryov, who has been exceptional this tournament, found his way on a breakaway and scored to give Russia a one-goal lead.
The penalty kill was once again perfect on the day. Their penalty kill has been fantastic all tournament, and that shouldn't change for them. They have been aggressive and done a great job while being a man down, all things considered.
Even though they have been great, you can only push your luck so far. Even one goal against on the penalty kill can turn the tides of a game, and against a team as talented as Canada, one goal may be all they need to close out a game.
Everything comes back to them taking too many penalties. That number needs to be cut down, but it is very nice to know that even if you do take a penalty, you can kill it off. It's not a death sentence, but you are playing with fire giving the Canadians a power play or two during a game.
Askarov Needs to Be Better
Yaroslav Askarov was one of the most highly touted goalies in the draft in recent memory, and at times during this tournament, he hasn't been great. He has a tendency to let in a weak goal at the worst possible time, and that bit him once again in the quarterfinals on the only German goal of the game.
An argument can be made on this particular goal that his team didn't help him out by giving the puck away at the blue line, but this is a save that he needs to make. It has become a trend that is concerning if you are Russia. The good goalies make the key save when a team needs it the most, and while he has been doing that at times, it seems that just as often he lets in a soft goal. The expectations are higher for him now — that needs to change.
Another cause for concern with Askarov is how he has been handling the puck so far at the tournament. Often times, a goaltender who can handle the puck makes life easier for the defence and harder for opposing teams to make changes on the fly, but when the goalie handling the puck makes as many mistakes as Askarov has, it has the inverse effect.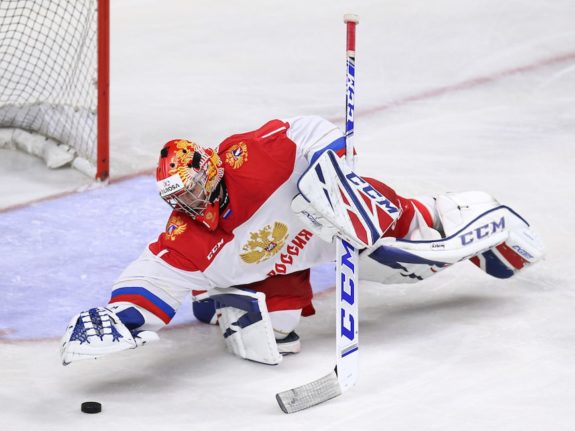 Igor Larionov, the head coach of Team Russia, may want to consider telling Askarov to stop handling the puck so often. Just like taking as few penalties as possible will help the Russians when they play Canada in the semifinals, not giving up a free goal on an errant pass from the goaltender would also be great.
Askarov can be the difference-maker against Canada. He has the ability to win the game for them if he plays his best game. Looking back to the pre-tournament game when these two teams met, Askarov stopped every shot he faced before being pulled to begin the third period. They will need a similar effort from him, and he is more than capable of replicating this.
Need to Dig Deep Against Canada
The Canadians are favourites in this tournament for a reason, and it's obvious why that is when you take a look at their roster. Even with injuries to Kirby Dach and Alex Newhook, the Canadians haven't missed a beat and have cruised in just about every game they have played in this year's World Juniors.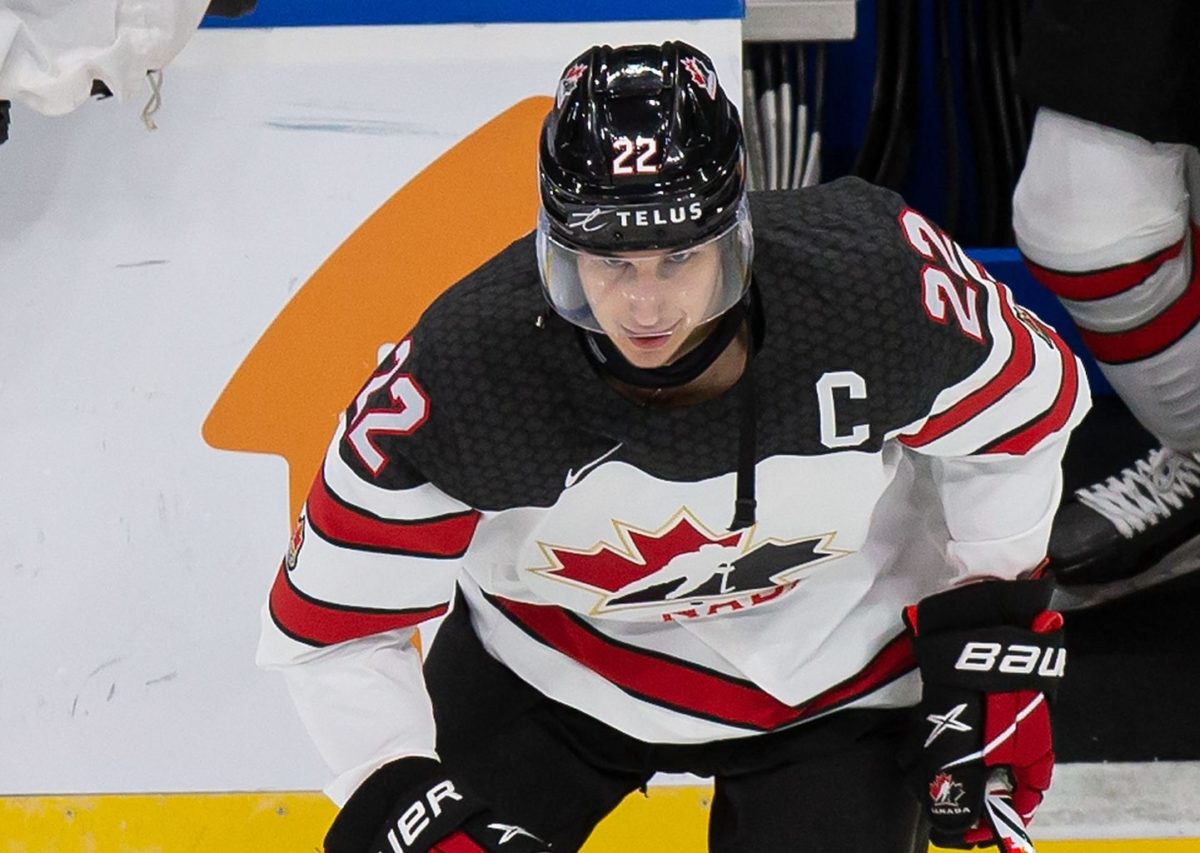 While Russia was able to walk away with the win against the Germans in the quarterfinals, it wasn't an effort they will be particularly happy with. It will take much more to come away with a win against Canada and have a crack at the gold for the second straight year.
It's going to take a near-perfect game from Russia to win this match. Big saves from Askarov, a great game from Vasily Podkolzin, a solid defensive effort from Shakir Mukhamadullin, and much more.
Everyone needs to be on the same page. Everyone needs to be firing on all cylinders. Nothing short of near perfection would be enough to have a chance at gold. So far, Russia has played its best hockey against the tournament's best teams, and that makes for an interesting game. This has the potential to be one for the ages. One of those rivalry games that gets talked about for years after.
All the 2021 World Junior Championship Team Information:
Austria — Team Preview — Roster
Canada — Team Preview — Roster
Czech Republic — Team Preview — Roster
Finland — Team Preview — Roster
Germany — Team Preview — Roster
Russia — Team Preview — Roster
Slovakia — Team Preview — Roster
Sweden — Team Preview — Roster
Switzerland — Team Preview — Roster
USA — Team Preview — Roster
Selection Camp Invites by NHL Team
Draft Eligible Players to Watch
One Player to Watch for Each World Junior Team
7 Predictions for the 2021 World Junior Championship
---
---