The World Junior Championships (WJC) are approaching fast, and the Canadian Hockey League (CHL) boasts 75 participating players. Some are representing other countries but all representing the CHL, their respected cities, and teams. The fans in Everett, Washington, in the Pacific Northwest, love the Everett Silvertips fiercely. The Silvertip is a subspecies of the grizzly bear famous for the silver fur that grows along the ridge of its back. They are elusive but not afraid to protect themselves. Silvertips have an undying love for their cubs, much like the fans of Everett and their winter boys.
In the Silvertips' 17 seasons of activity, they have finished first place seven times in the United States division and have lost in the Ed Chynoweth Cup Final twice, in the 2003-04 and 2017-18 season. Everett is putting its hopes in three separate players competing for their respective countries to bring home a gold medal and long-deserved honor to Everett. All three are not first-round picks, but they all have two things in common, work ethic and perseverance. They are willing to outwork their opponents. If they fall, they will get back up and work even harder.
Dustin Wolf – United States
Dustin Wolf (Calgary Flames) felt confident coming into the World Junior Championship last year, even if he competed against highly touted Spencer Knight (Florida Panthers) for the starting position. And why not? During 2019-20, Wolf played like a dog for Everett. Forty-six games, posting a total of 1.88 goals against average (GAA) and a .935 save percentage (SV%), and nine shutouts.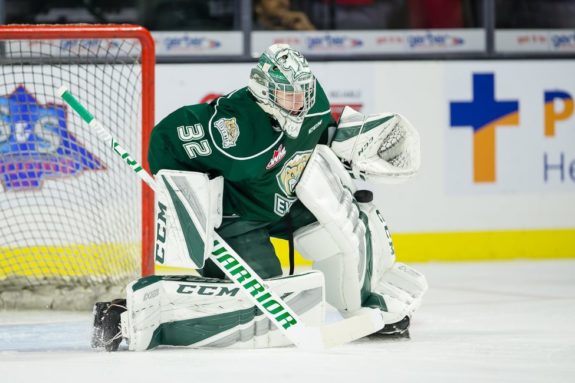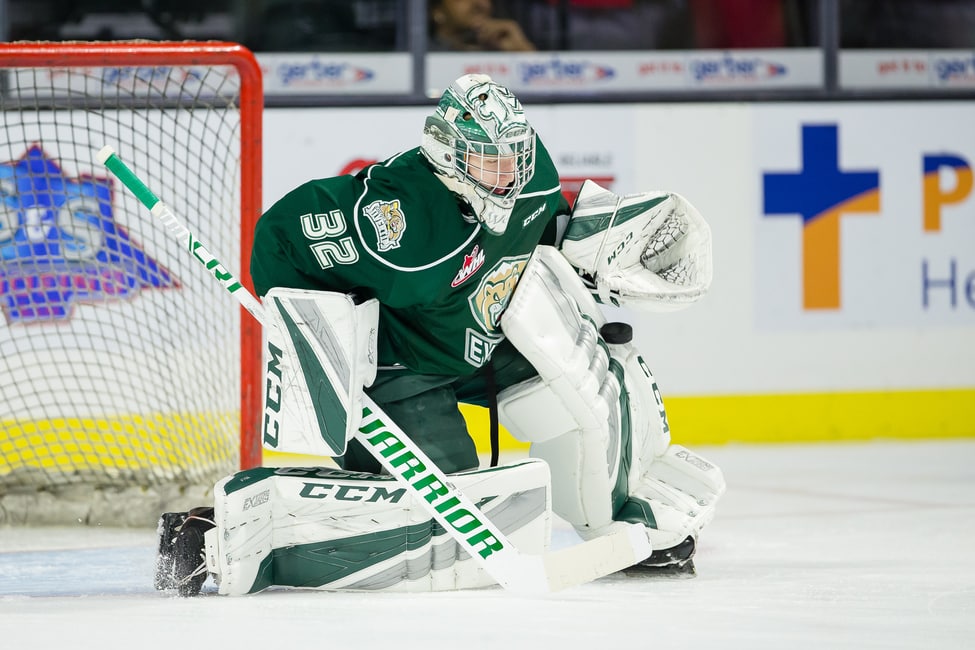 Though in the WJC, he only started one game versus Germany. Despite the Americans winning the game 6-3, this was Wolf's last game. Knight backstopped the Americans to a fourth-place finish. After the disappointment wore off, Dustin was turning himself into a gym rat with eyes on gold.
"Hopefully, I get a different opportunity this year, but time will tell."
He added 10 pounds of muscle over the summer. He is undoubtedly a Calgary goalie for the future, but winning now is the only thing on his mind. (From 'Flames goalie prospect Dustin Wolf hopes to push for Team USA's starting spot at world juniors,' Calgary Sun, 12/13/2020.) Facing Knight again for the starting spot, this time, hopefully, there will be a different outcome of who the starting man will be for the United States, for Wolf's sake.
Michal Gut – Czech Republic
Michal Gut is a Czech native that went undrafted in the 2020 NHL Entry Draft. This 2019-20 season was his first year playing in North America, and it seemed to be a strong showing for the then 17-year-old. Gut, a centerman, scored a respectable 36 points in 51 games. His puck control stands out.
He is strong down low in the offensive zones and beats defenders with quick cuts and pivots. Though it was his first year in North America, Gut should hardly be considered a rookie. He captained his U-17 and U-18 years for the International Junior Games in 2018-19 and 2019-20, scoring a respectable 25 points in 32 games.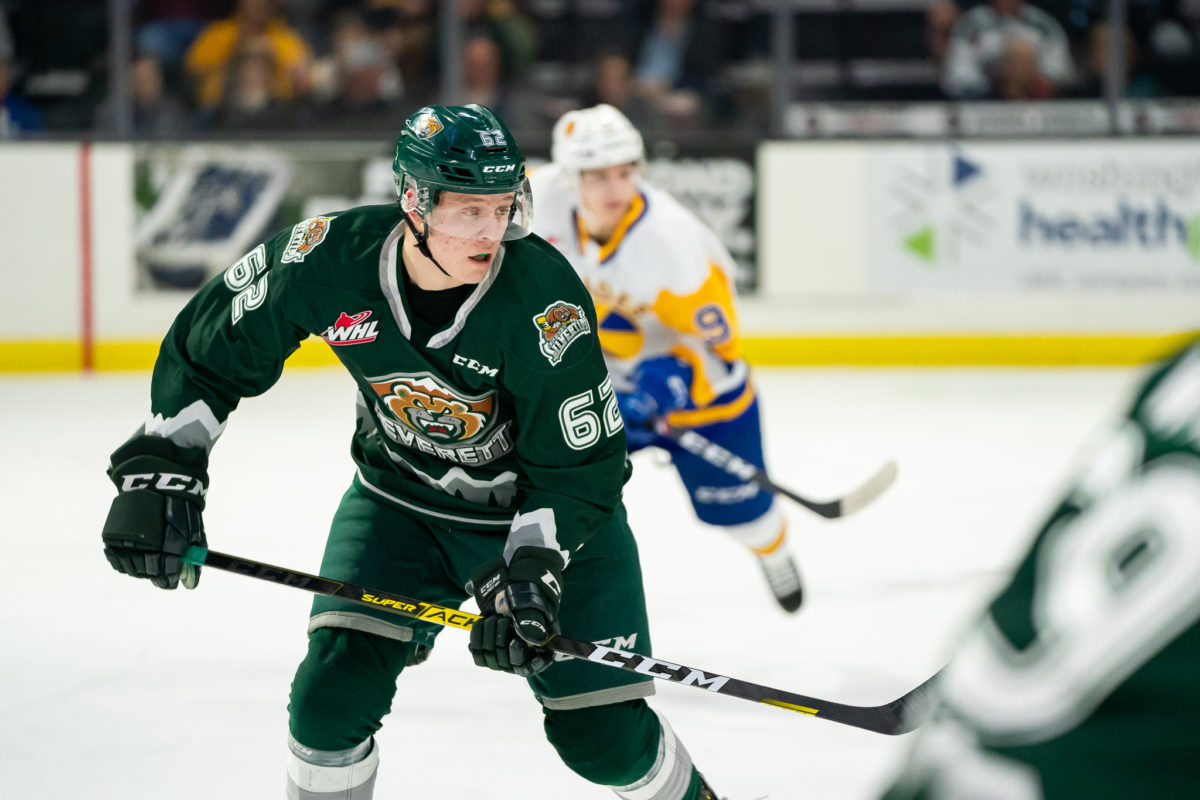 With the COVID-19 shutdown of the WHL, Gut is playing in the Czech Republic for HC Banik Sokolov, a Czech B league, earning 11 points in nine games. Wherever this young man plays, he puts up points consistently and has proven leadership qualities. The Silvertips see that and maybe an NHL club will, too, depending on his showing at the 2021 WJC.
Kasper Puutio – Finland
Kasper Puutio, a right-shot defender, was selected by the Panthers in the fifth round in the 2020 NHL Entry Draft. Switching WHL clubs midway through the Swift Current Broncos season to his current Everett Silvertips, he scored 28 points in 58 games, earning 12 points in his first 21 games. Puutio finished a plus-13 in his final 21 games of the 2019-20 season. He is currently playing in Karpat in the Finnish Liiga where he has scored one goal in eight games, though this being a more difficult league to succeed in than the WHL.
Puutio is a shutdown defender that takes pride in his position of playing strong defense and blocking shots. Though he makes little slips when he is backpedaling, he maintains quick, sturdy gap control throughout the season.
An Important Tournament
Whether this is the first or second year these young men are competing in this tournament, this has the potential to be one of the most critical moments in their careers. Even though every year scouts and experts say, "Oh, we don't look too deeply into The World Juniors as a crystal ball," but look at what happened with Quinton Byfield. He was the consensus No. 2 draft pick in the 2020 NHL Entry Draft for an entire year, and with good reason. And then he went to the World Junior Championship.
He was barely 17 playing in a 19-year-old's tournament, and he only earned one point in seven games in a very limited fourth-line role. After that showing, some experts started to sour on him despite the usual monologue of there being no pressure about drafting position in these tournaments. These three players need to have big games, especially undrafted Gut.
It would be wonderful to see an Everett player win a medal not just for their country but also for Everett, a team that has been chomping at the bit for winning notoriety since its 2003 inception. Everett produces winners, and this town is proud and fiercely protective of their team, just like a mother Silvertip.
All the 2021 World Junior Championship Team Information:
Austria — Team Preview — Roster
Canada — Team Preview — Roster
Czech Republic — Team Preview — Roster
Finland — Team Preview — Roster
Germany — Team Preview — Roster
Russia — Team Preview — Roster
Slovakia — Team Preview — Roster
Sweden — Team Preview — Roster
Switzerland — Team Preview — Roster
USA — Team Preview — Roster
Selection Camp Invites by NHL Team
Draft Eligible Players to Watch
One Player to Watch for Each World Junior Team
7 Predictions for the 2021 World Junior Championship
---
---