The United States finished their second preliminary round match of the World Junior Championship and found themselves in a situation they had not anticipated. In their first game against Russia, Spencer Knight looked uncharacteristically shaky in net, and let in four goals.
In yesterday's match, backup Dustin Wolf started against Austria and earned a shutout in the team's dominant 11-0 victory. Team USA will now wait until Dec. 29 for a matchup against a decent Czech Republic squad. The question they now have to answer: Do they switch back to the sensational Knight, or try to ride a hot Wolf?
Goalies During the Pre-Tournament
Knight has been outstanding in recent seasons. In his 2018-19 campaign with the stacked United States Development Program, he had a .913 save percentage and 2.36 goals-against average. He dominated the U-18 World Championship with a .936 save percentage through six games. This urged the Florida Panthers to draft him 13th overall in 2019.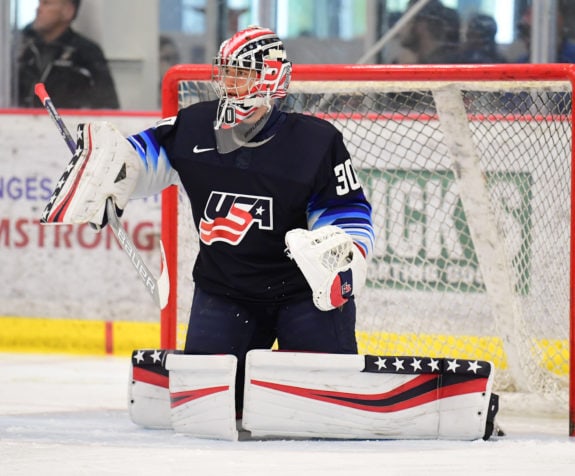 In 2019-20, Knight dominated with Boston College with a .931 save percentage and 1.97 goals-against average. In last year's World Junior Championship, he played four games with a .913 save percentage. This season, he has played four college games with a remarkable .955 save percentage.
Wolf was not a first-round pick. He was the fourth-to-last pick in 2019, selected by the Calgary Flames 214th overall. He played 2018-19 with the Everett Silvertips, recording a .936 save percentage, and played in 61 WHL matches. He got into a single 2020 World Junior preliminary round match, a 6-3 win over Germany, with an underwhelming .850 save percentage.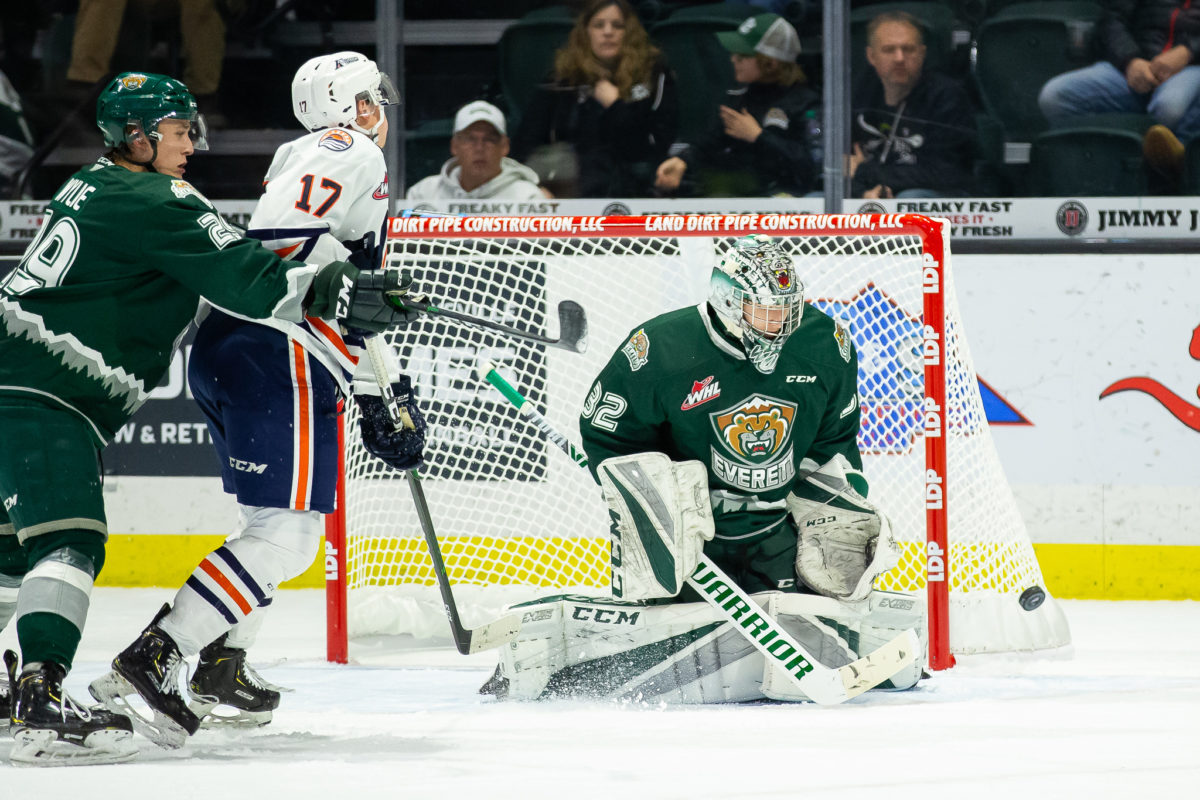 In 2019-20's shortened season, he recreated his past success. Wolf had a .935 save percentage through 46 games with the Silvertips to earn him another call to the US junior team.
What Happened?
Knight looked off in his start against Russia in the United States' first game. The first goal against was not his fault, battling a screen and tip in front. For the latter three goals, however, Knight could have defended better, especially the horrid turnover in his own end to set up the fourth goal.
Wolf played the rest of the game and looked solid, not allowing any goals, and saving a few odd-man rushes. Then, whether it was predetermined or not, Wolf started against Austria.
Wolf was not all that challenged in Team USA's commanding win and only faced 10 shots. However, a shutout on the international stage is not an easy task and an indication that he is hot and should be given another look in the team's upcoming game.
Knight Should Remain the Starter
Often in short tournaments like the World Juniors, the best option is to ride the hot goalie. However, this situation is different. A goalie like Knight is hard to find, and a player of his caliber will be quick to respond to a bad game.
Wolf's start against Austria was likely planned – the USA started Wolf in the latter game of a back-to-back at the start of last year's tournament. Team Russia has one of the most talented rosters at this year's tournament, and while Knight's errors were apparent, he could regain confidence against the Czech Republic team.
All the 2021 World Junior Championship Team Information:
*Links to come throughout December
Austria — Team Preview — Roster
Canada — Team Preview — Roster
Czech Republic — Team Preview — Roster
Finland — Team Preview — Roster
Germany — Team Preview — Roster
Russia — Team Preview — Roster
Slovakia — Team Preview — Roster
Sweden — Team Preview — Roster
Switzerland — Team Preview — Roster
USA — Team Preview — Roster
Selection Camp Invites by NHL Team
One Player to Watch for Each World Junior Team
7 Predictions for the 2021 World Junior Championship
---
---