Ahead of a highly anticipated New Year's Eve matchup against Finland, many acknowledged that the result from that game would likely dictate the fate of Team Canada for the rest of the tournament. To the relief of many, Canada dismantled a talented Finnish team in dominating fashion, en route to clinching first place in Group A and finishing 2020 on a positive note.
Coming off their best game of the tournament against Switzerland, Canada managed to one-up that performance, dictating the tone early with their relentless forecheck and sustaining early offensive zone pressure. Limiting the Finns to just one shot through the opening period, Canada commanded the game from the opening shift, ending their slate of round-robin undefeated.
For the first 40 minutes in particular, Finland only managed to get 7 shots through to Devon Levi, a stark contrast for a team who has averaged close to 50 shots throughout the tournament. The Canadians managed to effectively cut off passing lanes, generate a plethora of turnovers, and keep the majority of the action within Kari Piiroinen's line of view.
As the Canadians now prepare for the quarterfinals, here are four takeaways from Thursday's contest, as Canada rides a wave of confidence heading into the weekend.
1. Krebs & Company Put On Forechecking Clinic
To nobody's surprise, Canada's forecheck was the driving factor behind their success over Finland. Heading into the tournament, Canada's speed was one of their biggest weapons, and they've continued to implement an aggressive forechecking strategy throughout round-robin play.
What has been surprising, however, is who seems to benefit the most. Against Germany, it was Dawson Mercer. Against Slovakia, it was Philip Tomasino. Against Switzerland, it was Quinton Byfield. Thursday, yet another new face emerged, as Peyton Krebs took the spotlight.
Backed by linemate Alex Newhook's energetic start, Krebs was continuously rewarded by his ability to get to the front of the net and engage in the dirty areas of the ice. His refusal to give up positioning helped Canada establish a trapping style of play, forcing the Finns to continuously circle back in their own zone.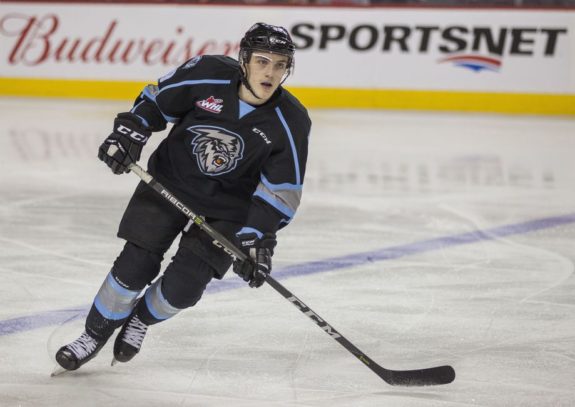 Encapsulating the pinnacle of Krebs' game was his goal midway through the second period. Capping off a shift where Canada managed to execute a line change while maintaining possession in the offensive zone, a rested Bowen Byram threw one at the net, and Krebs shoveled it past Piiroinen between his own legs, a crafty finish for the former 18th overall pick.
Another player who's only gotten better as the tournament draws on, Krebs also played a quintessential role in Canada's recovery following the injury to Newhook. With the ability to play all three forward positions, the Vegas Golden Knights prospect found himself shifting to center, accommodating Cole Perfetti and Connor Zary on his wing. Krebs, who should only continue to build off of his performance against Finland, will be another weapon in an ever-growing Canadian arsenal.
2. Cozens Continues to Drive the Bus
In what continues to become a running constant for Canada, Dylan Cozens' streak of dominance carried over against the Finns. Sporting the 'C' alongside Connor McMichael and Dylan Holloway, the Buffalo Sabres prospect continued to make an impact at both ends of the ice, providing puck support to Canada's blueline and executing seamless breakouts.
Dubbed the Workhorse from Whitehorse, the Finns had no answer for Cozens, who used his strength on the puck to create plays for Canada. Setting up McMichael on numerous occasions, resulting in the assault of the posts and crossbar, while joining Holloway in puck trapping efforts cemented Cozens' impact on the team, and solidified his stature as one of the best forwards in the tournament.
Much like he did against Slovakia, making a play in the defensive zone before setting up Tomasino, Cozens did the same against Finland before opening the scoring for Canada. Through a persistent backchecking effort, breaking up a rush led by Kasper Simontaival, Cozens was able to chip the puck around Topi Niemela, before heading up the ice and firing a bullet past Piiroinen on an odd-man rush. The icebreaker for Canada marked the 4th straight time the Canadians had opened the scoring within the first 5 minutes of the game.
Following that up with an admirable empty netter near the tail end of the game, blocking a shot before fending off both Niemela and Kasper Puutio, Cozens' effort against the Finns can certainly be added to his long list of impressive games. Holding the tournament lead in scoring for a short while, until being overtaken by Trevor Zegras once again, Cozens continues to be amongst the tournament's best in offensive production.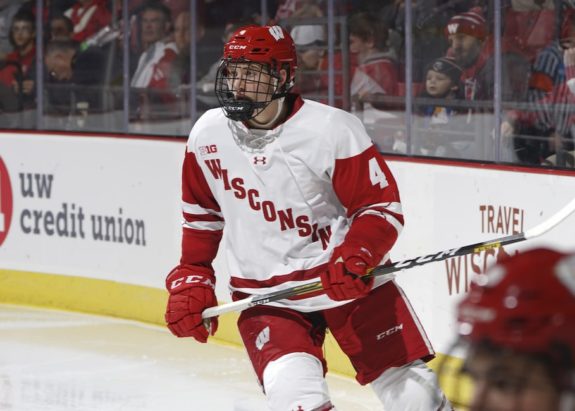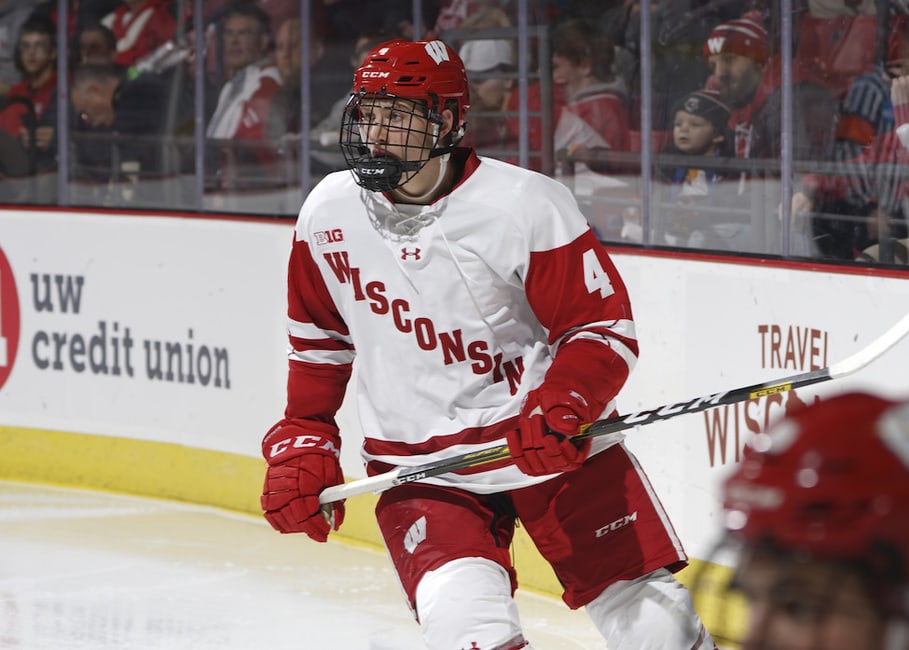 Widely regarded as the catalyst behind the success of Canada's top line, I fully expect the Canadians to stick with the Holloway-McMichael-Cozens combination. McMichael, who's already proven to be an elite goal scorer at the tournament, and Holloway, who's earned the nickname "The Hunter" from head coach Andre Tourigny, have and will only continue to be excellent compliments for what Cozens brings to the table.
3. Harley-Schneider Continue to Provide Stability
While Jamie Drysdale and Bowen Byram often overshadow everybody else on the Canadian blueline, Thomas Harley and Braden Schneider played an impactful role in shutting down Finland's top six. When Byram and Drysdale didn't find themselves matched up against Anton Lundell and company, it was Harley and Schneider who was tasked with keeping Roni Hirvonen and Brad Lambert in check.
"It wasn't a hard matchup. All of our [defensemen] were good. If it wasn't Bowen [Byram] or Jamie [Drysdale] matched up against Lundell, then it was someone else", Tourigny said postgame; a testament to the depth and talent found within Canada's defensive core.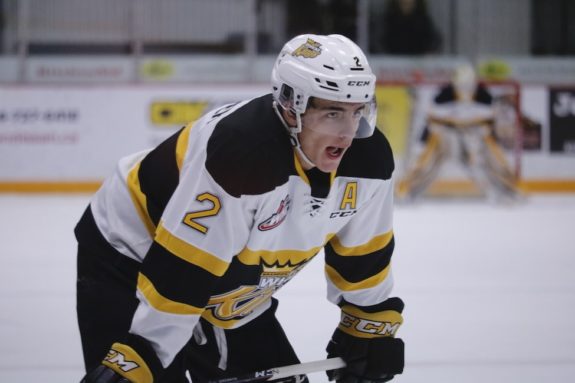 Harley, a Dallas Stars draft pick, was instrumental in the execution behind Canada's first goal, keeping tight to Simontaival and taking advantage of the gap between Finland's offensive attack. Sticking tight to the boards and pinching when necessary gave Canada another reliable defensive presence, reinforcing a forechecking effort that was already wreaking havoc in the Finnish zone.
On the other hand, Schneider used his physicality in order to drive Canada's offense forward. Registering a couple of big hits, engaging offensively, and forcing the Finns to react quickly while exiting their own zone made Schneider an exciting player to watch. Since returning from suspension, he's brought with him an unparalleled level of energy, making Canada's second pairing all the more effective.
4. Newhook Injury Could Test Canada's Depth Again
In what could quite possibly be the only downside to Thursday's contest, yet another Canadian forward left early due to injury. This time, it was Colorado Avalanche prospect Newhook, who left the game after the first period following a shoulder-on-shoulder collision with Eemil Viro.
Based on the replays, Newhook seemed to favor his shoulder and was visibly shaken up following the hit. He did attempt to partake in a shift to begin the second period but ultimately returned to the Canadian dressing room shortly thereafter.
For Canada, this could be another impactful loss, as Newhook seemed to be improving as each day passed. Bringing much-needed energy and speed to the start of Thursday's contest, the Boston College standout generated plenty of momentum right out of the gate, using his skating ability and aggressiveness to hunt down pucks in the offensive zone. The former 16th overall pick is currently tied for 16th in tournament scoring, with five points in four games.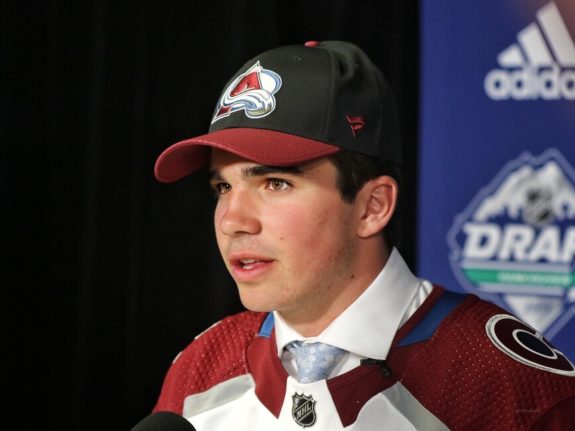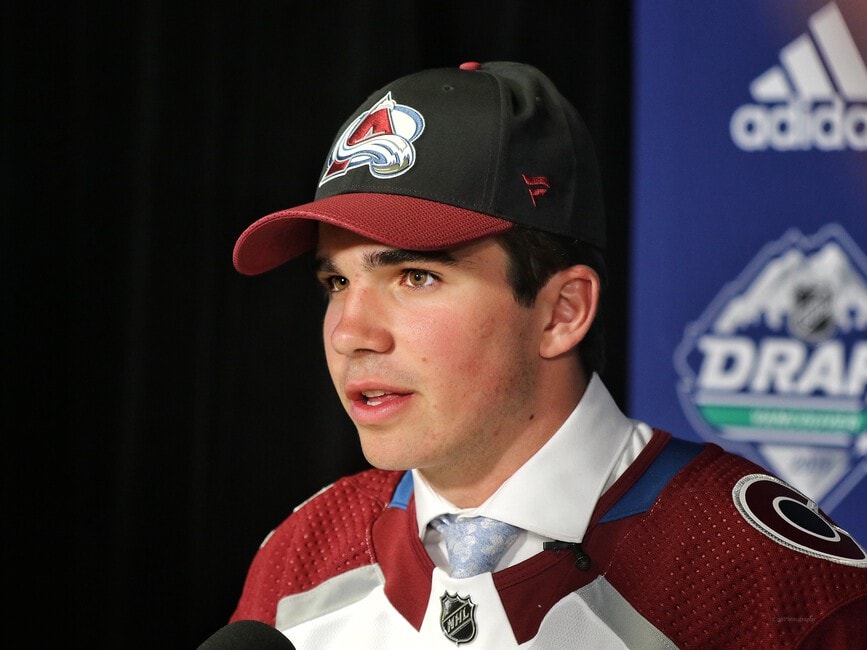 Newhook is currently listed as day-to-day, which leaves his status for Saturday's quarterfinal up in the air. Should Canada be forced to continue without him, look for Calgary Flames prospect Zary to replace him.
Much like Tomasino did when it was announced that Kirby Dach would be unable to participate, Zary has been listed as Canada's extra forward for the last two games, meaning he'd find consistent ice time should Newhook be unavailable over the weekend. As it stands, the most likely possibility (should Newhook be ruled out) is that Zary slots in next to Krebs and Perfetti on Canada's second line, as the trio found themselves together when Newhook exited the game early.
Canada Gets the Czech Republic in the Quarterfinal
With a tournament-wide day off on Friday, the Canadians face off against the Czech Republic on Saturday, who was the fourth seed in Group B. In short, it's really a mixed bag with the Czechs, who have had quite an unpredictable tournament.
After getting blown out by Sweden in their tournament opener, the Czechs shutout Russia in a near-flawless performance, only to get blown out again by the United States two nights later. While a matchup against Canada looks lopsided on paper, the Czechs, led by the likes of Jan Myšák and Lukas Parik, shouldn't be taken lightly and certainly have the potential of pulling off an upset. Should the team who shut out the Russians show up on Saturday, Canada could be in for a thrilling and highly-contested matchup.
All four quarterfinal games are scheduled to take place on Saturday, with puck drop between Canada and the Czech set for 5:00 P.M. MST/7:00 P.M. EST.
Who caught your eye in Canada's game against Finland? Who's going to have the most impact in the quarterfinals? Let me know in the comments.
All the 2021 World Junior Championship Team Information:
Austria — Team Preview — Roster
Canada — Team Preview — Roster
Czech Republic — Team Preview — Roster
Finland — Team Preview — Roster
Germany — Team Preview — Roster
Russia — Team Preview — Roster
Slovakia — Team Preview — Roster
Sweden — Team Preview — Roster
Switzerland — Team Preview — Roster
USA — Team Preview — Roster
Selection Camp Invites by NHL Team
Draft Eligible Players to Watch
One Player to Watch for Each World Junior Team
7 Predictions for the 2021 World Junior Championship
---
---