We've reached the semifinal of the 2021 World Junior Championship, and the four teams remaining were four of the five favorites entering this year's tournament. Finland arguably upset Sweden, who hit a losing skid after Russia snapped their incredible preliminary round streak, but the rest of the final four is as chalk as chalk can get.
The semifinals also feature rematches of the last two gold medal games, with a 2020 rematch of Russia vs. Canada and a 2019 rematch of Finland vs. the United States. At this point, any team could take gold, and no outcome is predetermined. Even with Canada as the overall favorite, their road to glory is paved with difficulty. Let's preview the two semifinal matchups.
Canada vs. Russia (6:00 PM)
Canada: Team Preview
Russia: Team Preview
Though the heavy betting favorite entering this year's tournament, Canada's road to the semifinal has not been without adversity. They lost team captain Kirby Dach to a serious wrist injury before the preliminary round even began. And now, Alex Newhook is injured and will likely miss the remainder of the tournament. But if any team has the forward depth to survive the loss of two critical pieces, it's Canada, who have four forwards in the top ten in WJC scoring.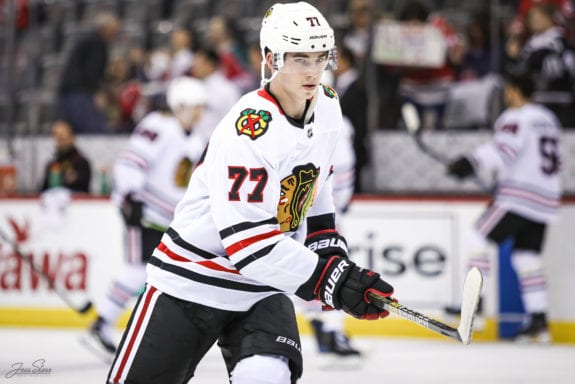 Canada's Dylan Cozens has stolen the show so far, with 13 points in five games and a plus-10 rating. He added a goal and an assist in his team's 3-0 defeat of the Czech Republic in the quarterfinals. His fellow co-captain in Dach's absence, Bowen Byram, scored his first goal of the tournament in that game as well, with Connor McMichael notching his third. Those goals and Devon Levi's 29 save shutout were more than enough to send Canada through to the semifinal.
Canada will be facing a Russian team that survived a tight matchup against the very game German team. They needed a short-handed goal from Vasiliy Ponomarev (Carolina Hurricanes) and the game-winner from Danil Bashkirov, his first of the tournament, to seal Germany's fate. Yaroslav Askarov, probably the best goalie prospect in the world, saved 19 of the 20 shots he faced to give Russia the victory. But team top scorer Rodion Amirov, a Toronto Maple Leafs draft pick from this past year, was kept entirely off the scoresheet.
Canada will enter this game as the favorites, as they are the runaway favorites in the whole tournament. But they are facing the silver medalists from last year's tournament, who handed them an embarrassing 6-0 loss in the preliminary round in 2020. Canada won't have forgotten that loss even after claiming gold from Russia later in that tournament to redeem themselves.
The goaltenders will play a critical role here. Levi is red hot, but Askarov can steal a game from anyone at anytime. If he brings his best, the Russians won't need much to surpass Canada. Perhaps team captain Vasily Podkolzin, who has been surprisingly quiet so far, will make a statement. The pressure seems to be entirely on Canada, but they have the talent to match it. Now we need to know which team will answer the bell.
Favorite: Canada
Players to Watch: Dylan Cozens, F [BUF], Bowen Byram, D [COL], Devon Levi, G [FLA] (CAN); Yaroslav Askarov, G [NSH], Vasily Podkolzin, F [VAN], Rodion Amirov, F [TOR] (RUS)
United States vs. Finland (9:30 PM)
United States: Team Preview
Finland: Team Preview
As expected, Finland had an incredibly tight matchup with Sweden in the quarterfinal. They needed three consecutive goals to win 3-2, with Maple Leafs prospect Roni Hirvonen scoring the winner at 19:35 in the third period. That goal punched their ticket to a semifinal matchup that is a rematch of the 2019 gold medal game, which Finland won 3-2.
The United States wasn't expecting a tight game with Slovakia, and it didn't look like they'd have one, with a 3-0 lead late in the third period. But the Slovaks scored late in the second and then again in the third to make it 3-2 and make the Americans sweat. Arizona Coyotes John Farinacci brought that nightmare sequence to an end with his fourth goal of the tournament, and Matthew Beniers scored his first on an empty net to ultimately give his team a comfortable 5-2 win.
Before that late second period goal, the United States had amassed a shutout streak of 218:53, a WJC record. Much of that was thanks to Spencer Knight, the Florida Panthers first-round draft pick from 2019 who has looked unbeatable since his early missteps against Russia. He could be a key player against Finland, whose offense has been inconsistent especially against top opponents. The Americans also have the tournament's leading scorer, as Trevor Zegras has six goals and nine assists.
Finland has spread the scoring around, but Anton Lundell, another Panthers prospect, will be looking to add to his seven points which, along with defenseman Topi Niemela, leads the team. Another interesting name to watch is Brad Lambert. His assist on Finland's first goal against Sweden was just his fourth point of the tournament, but the forward who turned 17 just days before the preliminary round began is likely to be a top-three draft pick in 2022.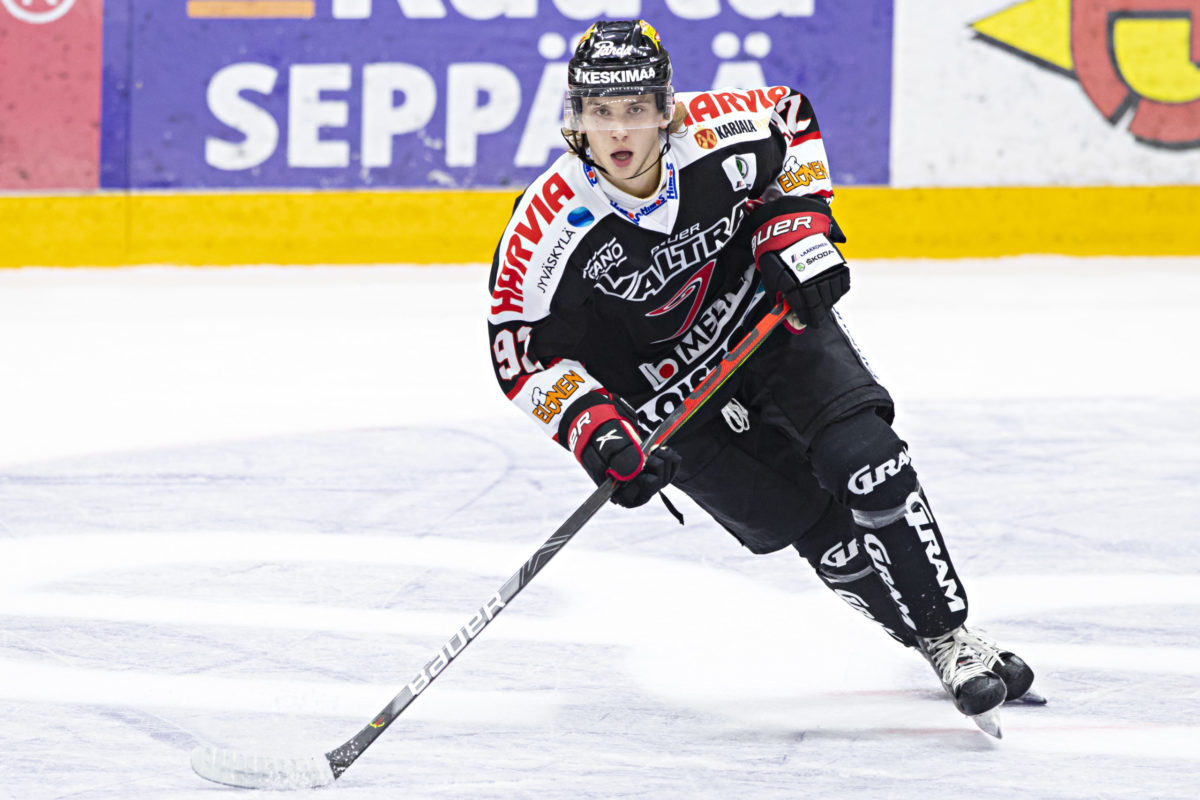 Based solely on this year's tournament, the Americans will enter this game as slight favorites. But in recent years, Team Finland has been much more consistent and less likely to disappoint or underperform. The United States will need to acknowledge the wake-up call contained in those moments of tension in the third period of the quarterfinal. Nothing is given in the WJC, especially once the knockout rounds have started. Can the Americans claim victory and set up a potential final showdown with the Canadian side?
Favorite: United States
Players to Watch: Trevor Zegras, F [ANA], Spencer Knight, G [FLA] (USA); Anton Lundell, F [FLA], Topi Niemela, D [TOR], Brad Lambert, F (FIN)
WJC Semifinal Summary
There is plenty left to decide in the 2021 WJC, and the four teams remaining will all rate themselves to win gold. Finland has the toughest road, as they'll have to beat two of the three tournament favorites to make it there after having already survived Sweden.
Canada has shown all tournament why they've been the heavy favorites, but there is a risk that that has created a comfort level for the players. They need to be ready for their toughest test yet against Russia. And though any gold medal game is compelling, the prospect of a Canada vs. United States final looms large, especially with the tournament taking place in Canada, even despite the lack of fans. All four teams from the semifinal will play again on Tuesday, but two will have the disappointment of playing for bronze.
All the 2021 World Junior Championship Team Information:
Austria — Team Preview — Roster
Canada — Team Preview — Roster
Czech Republic — Team Preview — Roster
Finland — Team Preview — Roster
Germany — Team Preview — Roster
Russia — Team Preview — Roster
Slovakia — Team Preview — Roster
Sweden — Team Preview — Roster
Switzerland — Team Preview — Roster
USA — Team Preview — Roster
Selection Camp Invites by NHL Team
Draft Eligible Players to Watch
One Player to Watch for Each World Junior Team
7 Predictions for the 2021 World Junior Championship