It was a disappointing night for all Arizona Coyotes fans on May 16 when the Tempe Entertainment District was rejected in a public vote. What was thought to be a dream come true for the Coyotes was suddenly evaporated into thin air. There was speculation afterward where they might relocate, constantly hearing cities such as Quebec, Houston, Salt Lake City, and much more. There was a lot of uncertainty about what direction the team would be going in after such a heartbreaking night. In the end, it turns out that they had one of the best offseasons in franchise history, adding key players in various ways. With that said, here's a recap of the Coyotes' jam-packed 2023 summer.
Signing of Top Prospect Logan Cooley
During the days leading up to the 2022 NHL Draft, there was a sense of uncertainty regarding the Coyotes. The draft was headlined by the Ontario, Canada native, Shane Wright, Simon Nemec, and Logan Cooley. When the Montreal Canadiens and New Jersey Devils passed on Wright, it seemed like an easy decision for the Coyotes. But general manager (GM) Bill Armstrong took a gamble on high-upside and drafted Cooley third overall, and now that it's been over a year, this pick has looked like a home run.
Related: Coyotes' Guenther & Cooley Looking to Make Big Impact in 2023-24
After a tremendously strong freshman season at the University of Minnesota, there were questions if he would return for a second season with the Golden Gophers or turn pro. Initially, he said he opted to return to Bob Motzko's team in Minneapolis for his sophomore season, furthering his development in the NCAA. However, that was not how fate would have it, as he suddenly decided to join the Coyotes. While it was unexpected to fans, Armstrong knew it all along. "Mark my words," Armstrong said. "When the season begins, Logan Cooley will be wearing a Coyotes jersey."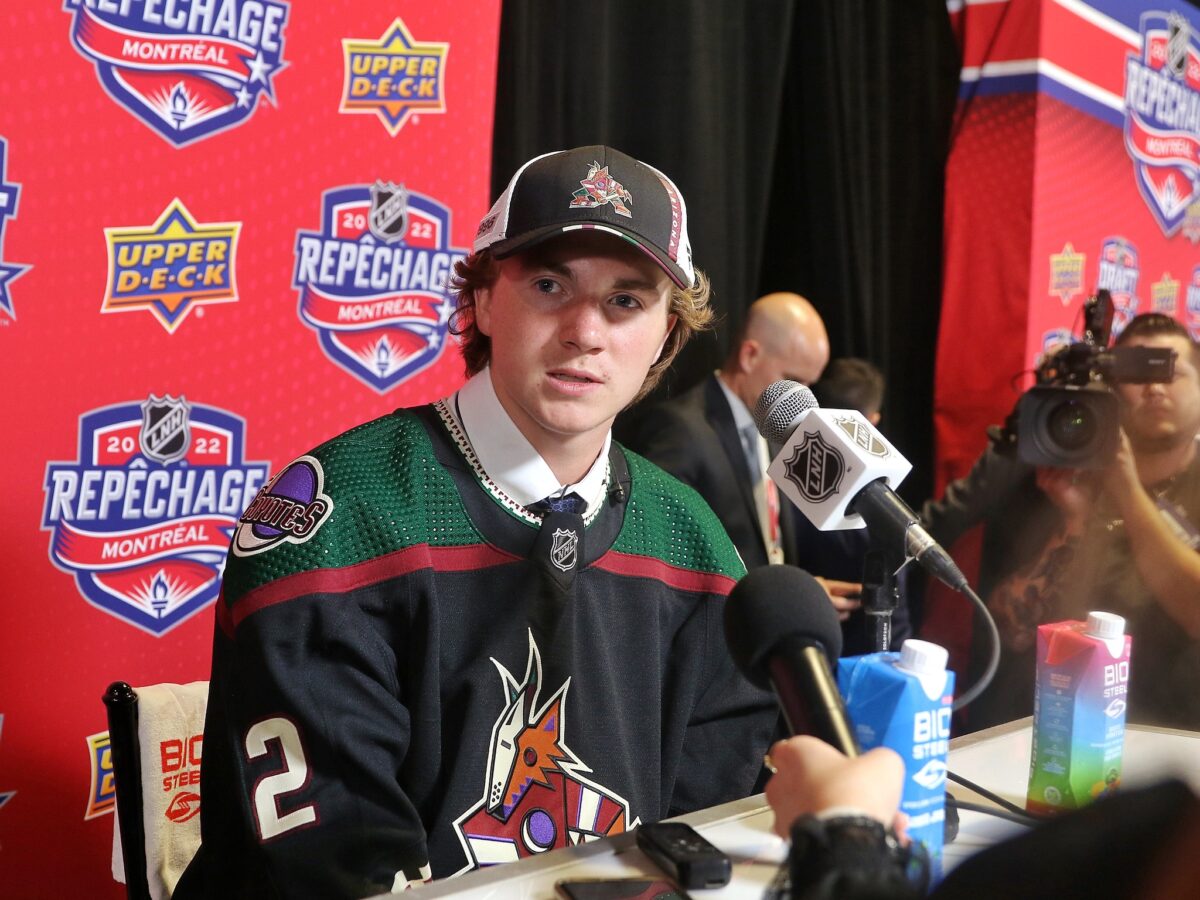 Before signing with the Coyotes, there were rumors that Cooley would request a trade. As it turns out, all of that was complete nonsense, and he will be wearing the Kachina this season. He will also be rocking number 92, which was much cooler than his previous number, 18. The Coyotes haven't had this level of a prospect ever, and while expectations are high, they should be tempered slightly. He should be getting top-six minutes because he is that talented, but he is still just 19 years old and doesn't have any NHL experience yet.
---
Latest News & Highlights
---
However, he has already started to train with experienced NHL players. "It's definitely going to be an adjustment but during the summer I've been training with guys like JT Miller and Vince Trocheck, just learning little things from them to help me adapt in the NHL," he said. "It's gonna take some time, but I'm really looking forward to it." Cooley will get his first glimpse of NHL action when the team takes on the Los Angeles Kings for their Global Series in Melbourne, Australia.
Armstrong and Tourigny Earn Extensions
When Armstrong took the helm as GM in September 2020, there was no denying the profusion of his experience as an amateur scout and assistant GM. He had learned a lot under St. Louis Blues GM Doug Armstrong for over a decade and looked to bring that to Arizona. Since the hiring, Armstrong has seemingly hit on most trades, and that is one of the few reasons he earned himself an extension with the team.
"We looked at Bill's body of work when it comes to building a hockey operations department across the board, whether it was roster building, scouting, coaching, player development, training, nutrition or the doctors," said Coyotes president and CEO Xavier Gutierrez. "He has been executing incredibly well on the strategic plan, which was to build a sustainable winner through a foundation of the draft." Armstrong has crafted a prospect pool with layers of talent, along with the NHL roster, which has improved significantly.
While Armstrong is still the captain of the ship, every great team needs a great coach. After former head coach Rick Tocchet parted ways with the Coyotes, the search for a new head coach began. Plenty of candidates were on the table, but at the end of the day, Andre Tourigny got the job and was set to take over in 2021-22. It was not all smooth sailing for the Quebec native at the start of his tenure, as the Coyotes were in the midst of a lengthy rebuild where they were stripped to the studs. However, he has slowly become one of the most underrated coaches in the league.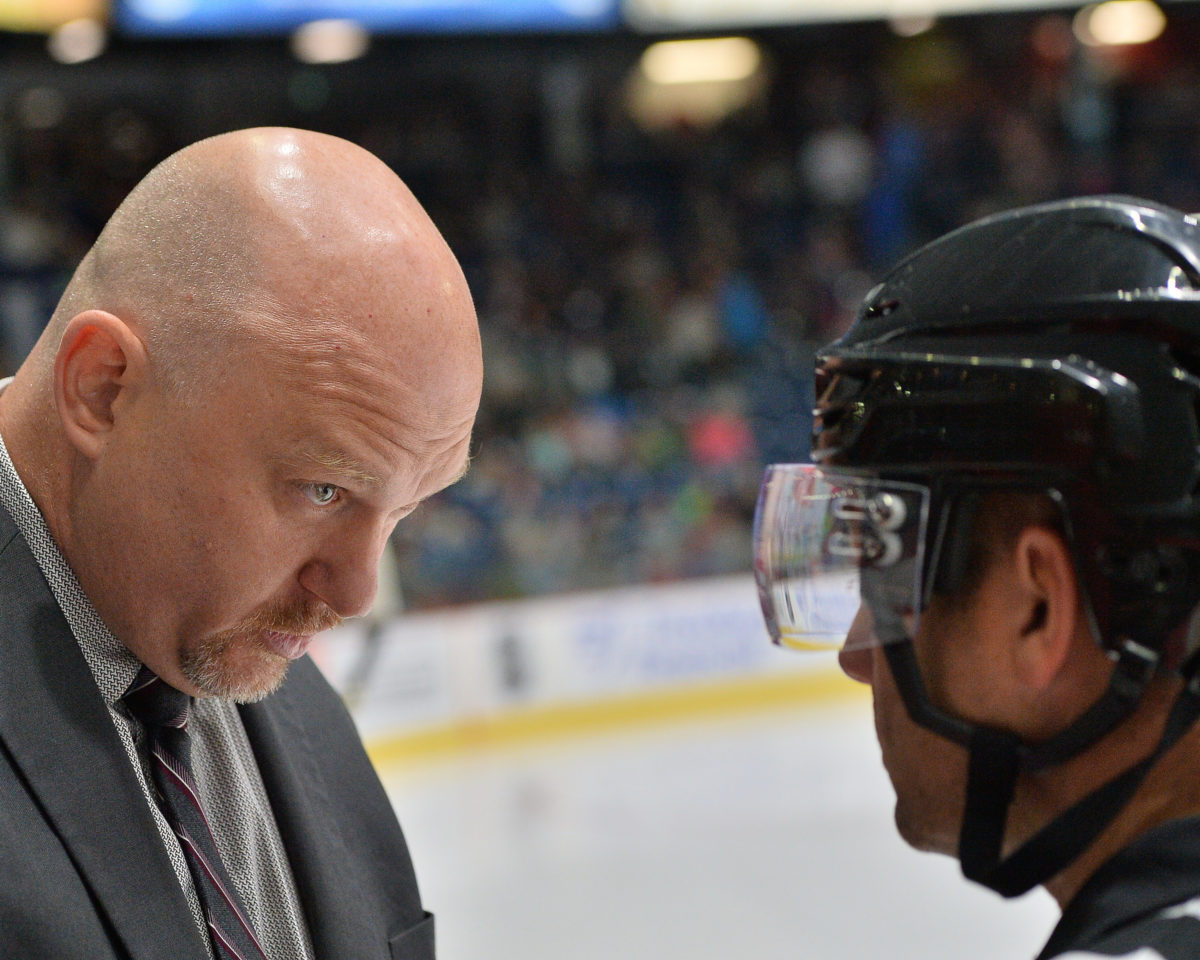 "We are very pleased to sign André to a three-year extension," Armstrong said. "He is an excellent coach, leader and communicator who has helped us establish a tremendous culture in our dressing room. Our players like him, respect him and compete hard for him. We are thrilled to have him signed as our head coach for the next three years." Signing Tourigny and Armstrong to long-term extensions will pave future success in the desert. Both bring the mentality needed for a Stanley Cup-winning team and make players want to compete 100% every night.
Plethora of Free Agent Additions
When the 2022 offseason kicked off, the Coyotes were coming off a rebuilding season, which saw them draft Cooley. They were relatively quiet in free agency and added guys like Nick Bjugstad, Troy Stecher, and Josh Brown. These three, in particular, were veterans of the game who knew how to lead and, most notably, how to build a culture. Fast forward to the 2023 offseason, and Armstrong and company needed to make a splash to continue the rebuild.
Former Minnesota Wild and Pittsburgh Penguin Jason Zucker headlined that next step. He is an experienced veteran with a history of being a dynamic goal-scorer. While he has had injuries plague him in the past, it's more his leadership he'll bring to the team. He'll have a chance to mentor and lead guys like Jack McBain, Dylan Guenther, and Barrett Hayton, helping them on and off the ice. Armstrong continued as he saw an opportunity to sign Alex Kerfoot.
Kerfoot brings a gritty style of play to the Coyotes similar to that of Conor Garland. They also signed Bjugstad and Stecher again after dealing both of them at the trade deadline. However, the biggest signing they made was Matt Dumba. It was only a one-year deal, but Dumba brings a solid defensive game to the blue line that was absent last season. A player like this should help goaltenders Karel Vejmelka and Connor Ingram avoid facing 40-plus shots a night.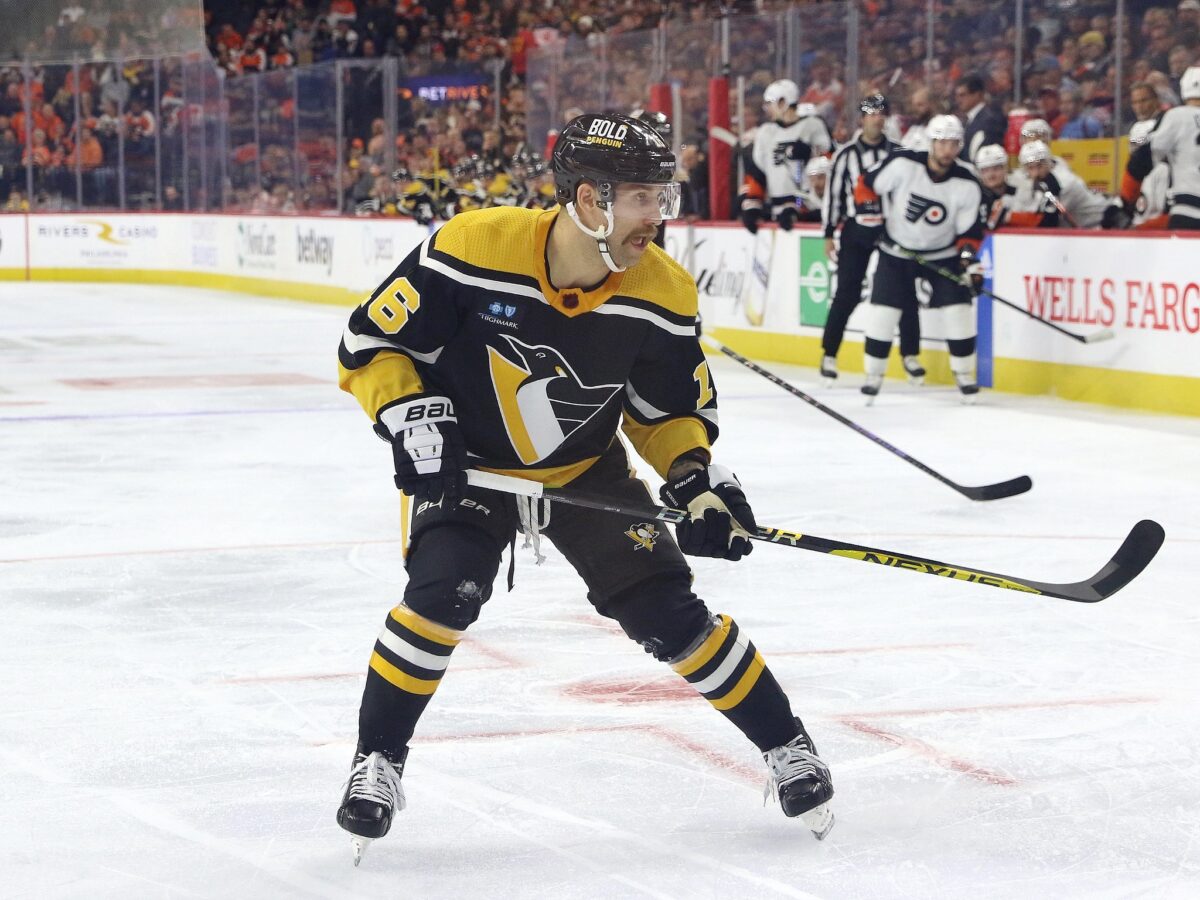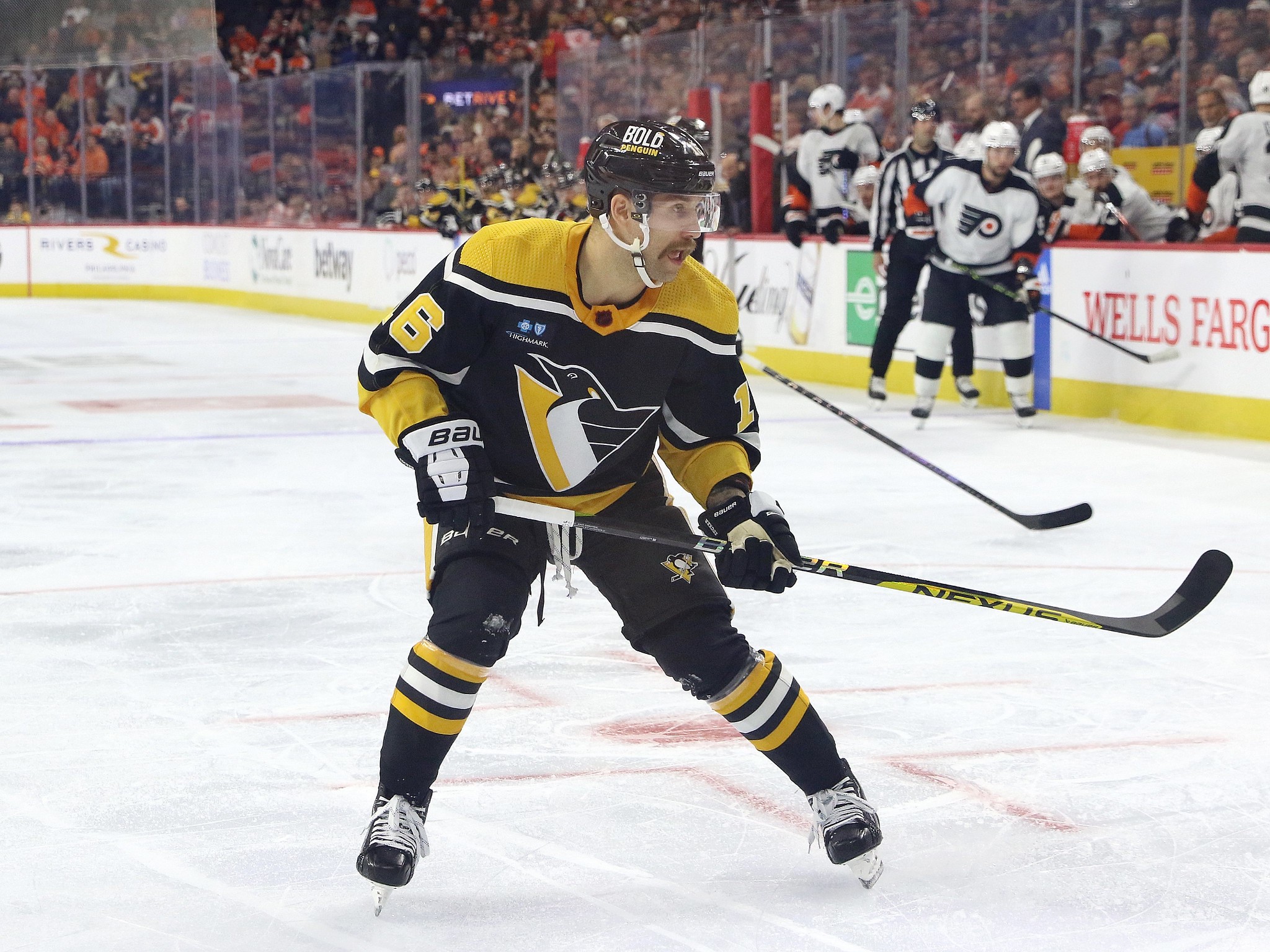 "I am fortunate that, over the past three years, I've gotten to know a lot of guys on the team already, just skating with them in the summer or working out and training with them," Dumba said. "I'm pretty good friends with Kells. We golf a lot together. It's gonna be a good fit."
All the free agents the Coyotes signed are expected to play significant roles this upcoming season. The team has the perfect balance of youth and veterans, which should propel them to success in 2023-24.
2023 NHL Draft Had Plenty of Surprises for Coyotes
It was pretty simple when asking scouts who they thought would be drafted first overall. It was Connor Bedard 100% of the time. The former Regina Pat was all the hype leading up to the 2023 NHL Draft, and rightfully so, as a talent of his caliber had not been seen since Connor McDavid. Scouts and analysts also raved about the depth of this draft, having Adam Fantilli, Leo Carlsson, and Matvei Michkov follow behind Bedard; this was an extremely deep class. However, the Coyotes were set to pick at six, missing out on the premier talent of the draft class.
However, the Coyotes still had an agenda; with picks six and 12, they had the chance to add two impactful players for the future of this team. After David Reinbacher went fifth overall, it was Armstrong's turn. Similar to 2022, when Cooley fell in their lap, Michkov fell to six. With potential attitude issues and his contract in the Kontinental Hockey League (KHL) lasting three years, the scouting staff passed on him. They instead took Russian defenseman Dmitri Simashev.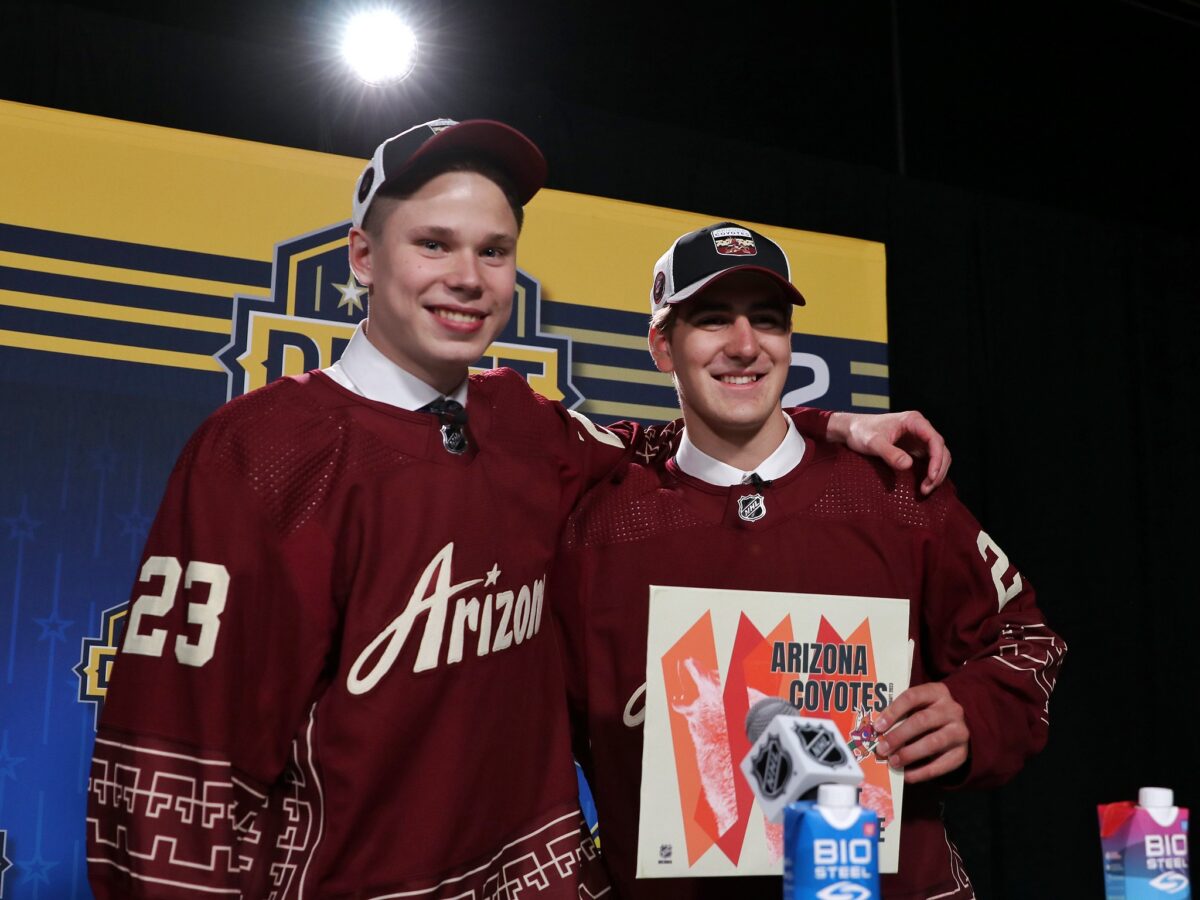 The gasps in the audience were heard as this was the first shocker of the draft. It was known the team needed a defenseman, but there was a good chance he could've been available at 12, suggesting they should have waited to select the Kostroma, Russia, native. Once the 12th overall selection rolled up, all Coyotes fans were on the edge of their seats, awaiting the announcement. With the undersized yet skilled Zach Benson on the board, many thought he would be a great fit, especially with his past chemistry with Conor Geekie.
However, that didn't happen, and they opted to take 6-foot-5 forward Daniil But, teammate of Simashev. Many jokingly thought Armstrong accidentally sorted the draft by height; it looked like he was building a basketball team with some of these players. They also added goaltender Micheal Hrabal, who has the potential to become a star in net for the Coyotes down the line. They've struggled to develop goaltenders, so taking Hrabal at this spot indicates they're willing to wait for his development, as the prize could be great. They also added prospects in Tanner Ludtke, Jonathan Castagna, Vadim Moroz, and Carsen Musser.
Blazing Hot Future Ahead for Coyotes
After finishing sixth to last in the league last season and seemingly rebuilding forever, the team looks to compete with the premier talent they've added. The rebuild also looks to be done, as these moves should make the Coyotes more competitive. It also means they likely won't be finishing at the bottom of the standings anymore. While it'll be challenging to compete for a playoff spot due to the sheer talent of the Vegas Golden Knights, Colorado Avalance, and Dallas Stars, they have a roster that could compete. With the core players leading the charge and the newcomers making instant impacts, the ceiling is higher than many expect for the Coyotes in 2023-24.