We've reached the quarterfinal stage of the World Junior Championship and, consequently, the most loaded day of matchups. There will be four showdowns in Edmonton on Saturday, with teams vying for an opportunity to advance to medal competition. All of the top five countries in the tournament have advanced this far, but at least one will be sent home after Saturday, as Finland and Sweden play one another. Let's preview the matchups. All times listed will be eastern.
Russia vs. Germany (12:00 PM)
Russia: Team Preview
Germany: Final Roster
After several tough games, Germany rallied to win two in a row and earn its place in the quarterfinals. But the road won't get any easier, as they will face a Russian team off two days rest after triumphantly bringing an end to Sweden's incredible streak of preliminary round games won. That should give Russia all the confidence in the world entering this matchup against the Germans.
Germany will need to find a solution for Rodion Amirov, a Toronto Maple Leafs prospect and Russia's top scorer. He has two goals and four assists in this tournament so far. Not far off his heels is Marat Khustnutdinov, the Minnesota Wild prospect who scored the critical overtime goal against Sweden and snapped the streak. He has two goals and three assists. And while Nashville Predators first-round pick Yaroslav Askarov hasn't looked at his best so far, he is still probably the best goalie prospect in the world and is rounding into form.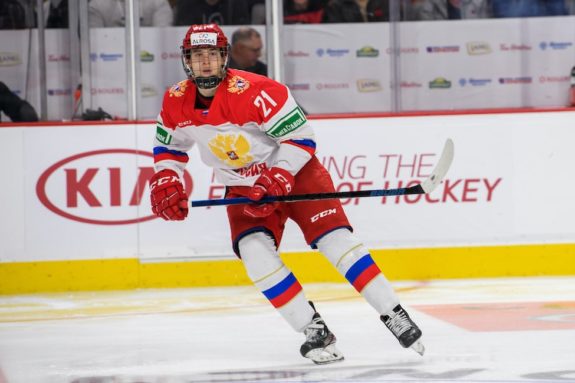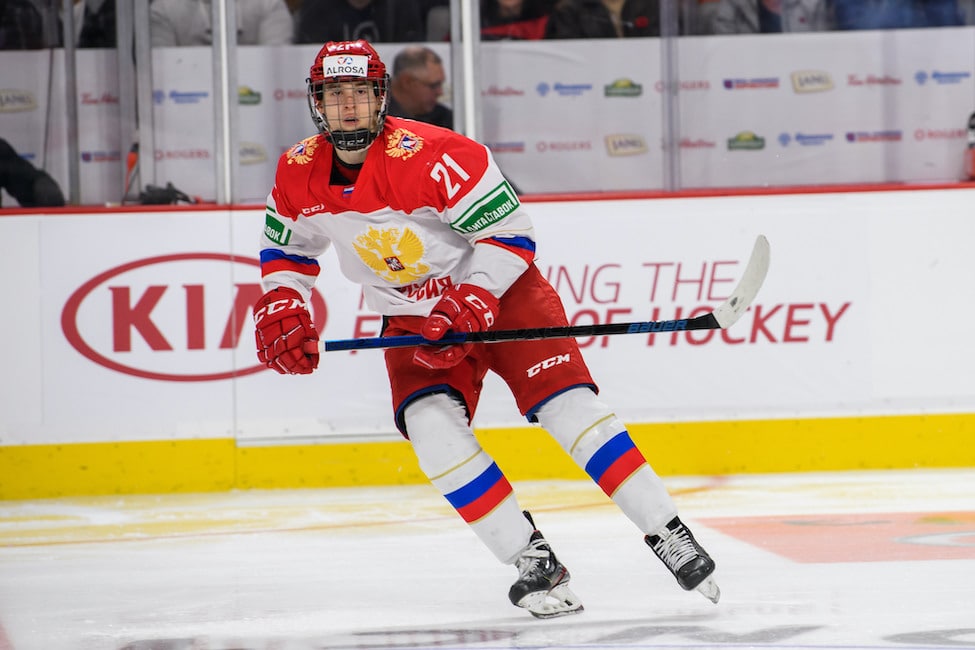 The one thing Germany hasn't lacked is offensive firepower, as they have a trio of scorers in third, fourth, and fifth place in the tournament leaderboards. Tim Stuetzle has looked every bit of the third-overall pick he was in this year's draft, with five goals and five assists through four games. But J.J. Peterka, who slipped down to the Buffalo Sabres at the start of the second round, has matched him so far, with four goals and six assists. Slightly behind them is Elias Florian, whose eight points put him just ahead of second-overall pick Quinton Byfield.
The Russians will enter this game as the clear favorites, but it should be an offensive show and a fun game to watch. Germany is desperate to prove that they are a young hockey nation on the rise, and the home nation of Hart Trophy winner Leon Draisaitl can do that with an upset victory over Russia here. Russia won silver at last year's tournament. Will they be able to advance to the semifinals this year?
Favorite: Russia
Players to Watch: Tim Stuetzle, F [OTT], J.J. Peterka, F [BUF] (GER); Rodion Amirov, F [TOR], Marat Khusnutdinov, F [MIN] (RUS)
Finland vs. Sweden (3:30 PM)
Finland: Team Preview
Sweden: Team Preview
This should be the closest game of the quarterfinal, with no clear favorite on paper in advance. Sweden is reeling after suffering its first two preliminary round defeats in well over a decade, even being shutout by the United States in their last matchup. They'll need to find their footing against the Finns, and their goalie will need to lead the way. Jesper Wallstedt has had slightly better stats than Hugo Alnefelt (Tampa Bay Lightning) so far, but it seems likely that head coach Joel Rönnmark will turn back to Alnefelt, who was so good at last year's tournament, in this critical matchup.
Sweden has lacked the offensive threat that they usually possess at the WJC, with Noel Gunler (Carolina Hurricanes), Simon Homlstrem (New York Islanders), and Victor Soderstrom (Arizona Coyotes) all at five points. They'll want to spread the scoring around against Finland, but they will hope for more from the fourth-overall pick of the Detroit Red Wings Lucas Raymond, who only has three points but is a plus-two so far.
Finland has found its highest scorer on its blueline, with Maple Leafs prospect Topi Niemela leading the team. His two points and five assists helped them finish second in Group A with a 16:8 goal differential. Forward Anton Lundell (Florida Panthers) has also been a difference-maker. And Brad Lambert, who is a potential top-five pick in 2022, will be interesting to watch now that he's had time to get his skates under him as one of the tournament's youngest players.
Judging just by this tournament, Finland has been the better team and would be the favorite here; however, these two European titans always play each other tight. Sweden will be desperate to end their losing skid and prove that they are more than just a preliminary powerhouse. Look for this to be the closest matchup of this round.
Favorite: Push
Players to Watch: Topi Niemela, D [TOR], Brad Lambert, F (FIN); Hugo Alnefelt, G [TBL], Victor Soderstrom, D [ARZ] (SWE)
Canada vs. Czech Republic (7:00 PM)
Canada: Team Preview
Czech Republic: Team Preview
There has been no stopping Canada, who led Group A with a 33:4 goal differential and are the presumptive favorites in this tournament. Dylan Cozens is second in scoring with six goals and five assists, and Byfield has shown his value as a number two pick with seven points, followed by seven Canadian forwards who have five or six points. It is a loaded offensive group, and the Czech Republic will have difficulty stopping it.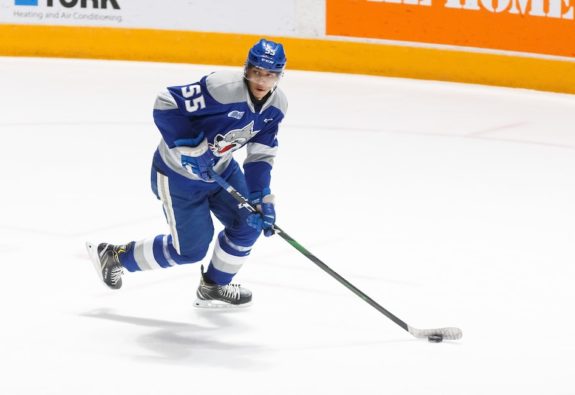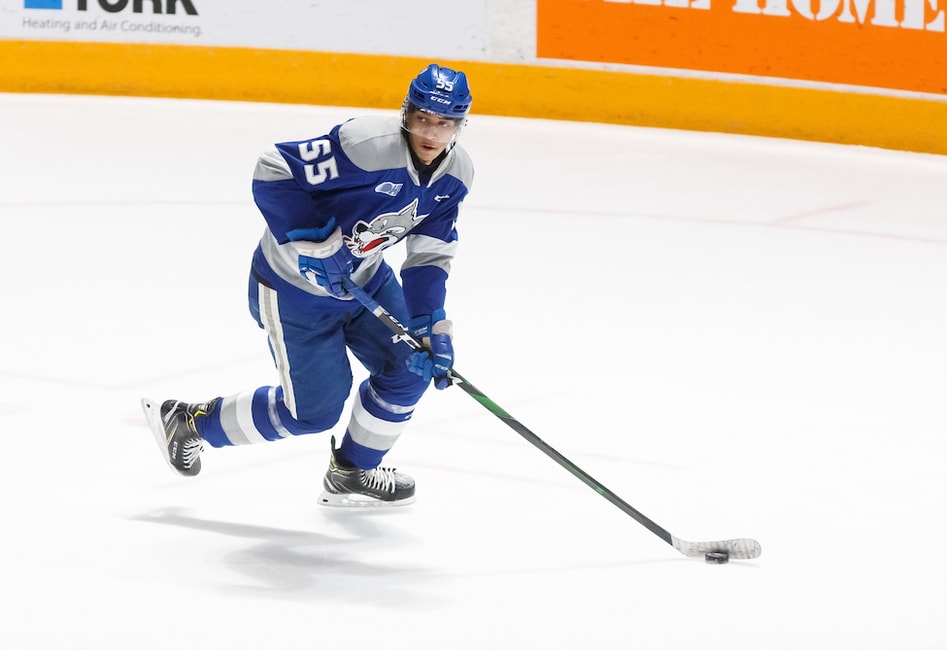 Martin Lang, a 2021 draft-eligible prospect, has led the Czech attack with three goals and one assist, but neither of Lukas Parik or Nick Malik has really established himself as the go-to goalie. Presumably, head coach Karel Mlejnek will turn back to Parik, the Kings prospect, in this critical game. Even so, though, it is difficult to imagine the Czech Republic providing much of a challenge to the Canadians, even coming off of a 7-0 defeat of the Austrians in their final preliminary round game.
Favorite: Canada
Players to Watch: Quinton Byfield, F [LAK], Dylan Cozens, F [BUF] (CAN)' Martin Lang, F, Lukas Parik, G [LAK] (CZE)
United States vs. Slovakia (10:30 PM)
United States: Team Preview
Slovakia: Team Preview
If any team has looked more unbeatable than Canada, it has been the United States. The Americans came in with arguably the best defense in the tournament, and after an initial disappointing loss to Russia, they have posted three consecutive shutouts. Dustin Wolf (Calgary Flames) claimed the first of those, with Spencer Knight, a 13th-overall pick of the Florida Panthers, nabbing the other two. He should get the start in this game and, after bouncing back from a tough performance against Russia, has looked like the best goalie in Edmonton.
The Americans have had plenty of success on offense as well. Cam York, the leader of the stout defense and the team's captain, has managed six points so far in the tournament. But the true story has been Trevor Zegras, the Anaheim Ducks prospect who leads all scorers at the tournament with six goals and seven assists. Zegras has been so good that other forwards haven't needed to step up, but as the tournament progresses, the Americans will want more from scorers like Bobby Brink, Cole Caufield, and Alex Turcotte.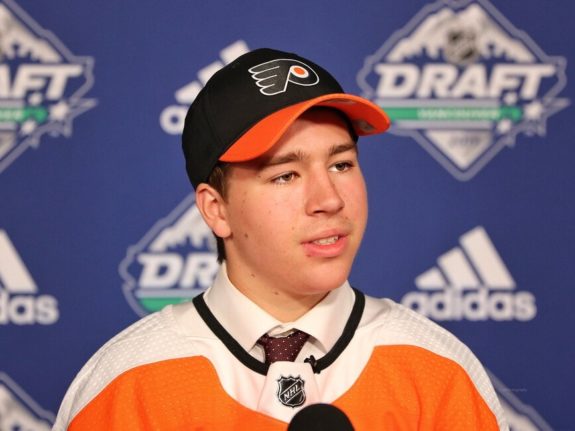 Slovakia's biggest bright spot so far has been goaltender Simon Latkoczy, who has a .933 save percentage (SV%) and a 1.94 goals-against average (GAA) so far. His shutout performance against Switzerland in the game's first tournament is the sole reason his team made the quarterfinal, but he will have to be a giant to stymy the Americans and prevent their progression to the semifinals. Martin Chromiak (Kings), the Sloavkians' lone NHL-drafted forward, will also need to show his mettle to have any chance against the United States.
Favorites: United States
Players to Watch: Spencer Knight, G [FLA], Trevor Zegras, F [ANA] (USA); Simon Latkoczy, G, Martin Chromiak, F [LAK] (SVK)
Quarterfinal Summary
The WJC quarterfinal are always a scene of mixed emotions. For many teams, an appearance in the quarterfinals is their ultimate goal, meaning they've staved off relegation (though that wasn't a concern this year). But that leads to lopsided games like we expect to see between the United States and Slovakia and Canada and the Czech Republic.
On the other hand, there are teams like Germany, who are trying to prove that they are on the rise. They'll fancy giving Russia a serious challenge, and Stuetzle is the kind of player who could give them a chance. The clear marquee game of the day will be Sweden vs. Finland in the battle for Scandanavian supremacy. But you never can predict the WJC to a tee, so you won't want to miss any of the action on Saturday.
All the 2021 World Junior Championship Team Information:
Austria — Team Preview — Roster
Canada — Team Preview — Roster
Czech Republic — Team Preview — Roster
Finland — Team Preview — Roster
Germany — Team Preview — Roster
Russia — Team Preview — Roster
Slovakia — Team Preview — Roster
Sweden — Team Preview — Roster
Switzerland — Team Preview — Roster
USA — Team Preview — Roster
Selection Camp Invites by NHL Team
Draft Eligible Players to Watch
One Player to Watch for Each World Junior Team
7 Predictions for the 2021 World Junior Championship