On Day 4 of the 2022 World Junior Championship (WJC), we have only two games on the slate. Sweden takes on Austria, and Slovakia squares off with Latvia. These games have two clear favorites, but the underdogs will be looking to prove something and avoid the relegation round. Let's take a look at what to expect from Day 4.
Austria vs. Sweden (2:00 PM)
Austria: Final Roster
Sweden: Final Roster
Austria couldn't hold off Germany in their first contest of the tournament, falling 4-2 to their national rivals. Even so, they had some strong performers. Senna Peeters came through for his country with a goal and an assist, and Ian Scherzer notched two assists. Scherzer is an interesting prospect. As a 16-year-old, he had a standout playoff performance in the ICE Junior League in his native Austria, leading the league in goals (15), points (22), and plus/minus (plus-16) en route to a championship win. He's still just 17 and could draw some interest as a potential draft pick next season.
Related: 2022 World Juniors: 2023 Draft-Eligible Players to Watch
Sweden did not put on quite the dominant display they probably would have liked in their first game against Switzerland, escaping with a 3-2 victory after allowing two late goals. But they will still enter the game as heavy favorites. Keep an eye on Daniel Torgersson. The 2020 second-round pick of the Winnipeg Jets scored Sweden's first two goals late in the second and early in the third period. He will likely play on the Manitoba Moose of the American Hockey League (AHL) this season but might fight for a few NHL appearances. And, of course, with Sweden, all eyes should always be focused on goaltender Jesper Wallstedt. The Minnesota Wild prospect is considered possibly the top goaltending prospect in the world and is likely Marc-André Fleury's future replacement in the Twin Cities.
Favorite: Sweden
Players to Watch: Ian Scherzer, F (AUT); Daniel Torgersson, F [WPG], Jesper Wallstedt, G [MIN] (SWE)
Slovakia vs. Latvia (6:00 PM)
Slovakia: Final Roster
Latvia: Final Roster
Slovakia is without its top young players, as the history-making duo of Juraj Slafkovský and Šimon Nemec are being held out of the tournament for the sake of their future NHL clubs. But that doesn't mean they're short on talent. Matej Kaslik has scored three goals in the tournament so far, with at least one in each of the team's two games. The 20-year-old has never been drafted, but he's putting up a strong performance. The Slovaks also have Servac Petrovský, another Wild prospect, who scored in the first game. Coming off a brutal drubbing at the hands of Canada, Slovakia will be looking for a palette-cleanser in their showdown with Latvia.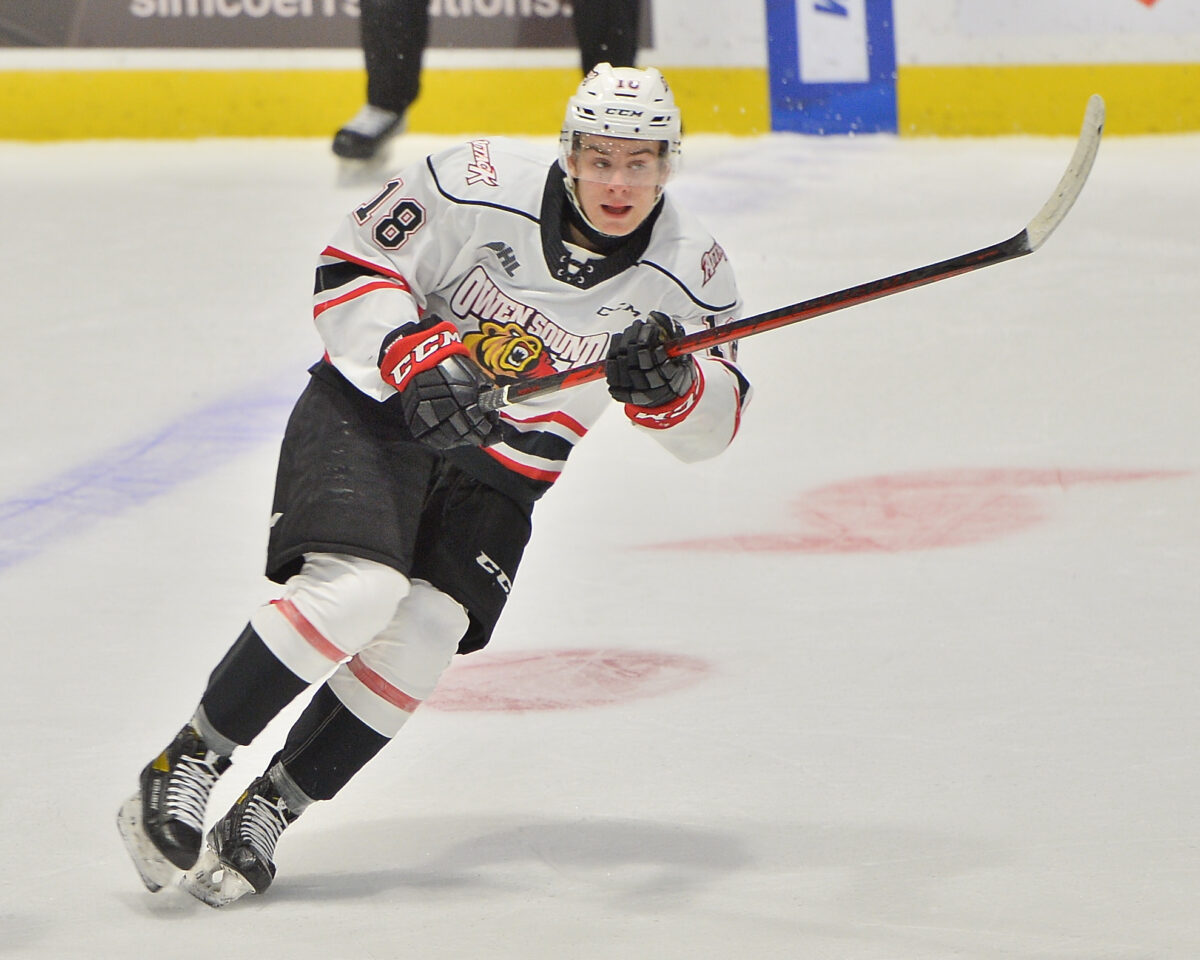 Latvia wasn't even supposed to be in this tournament — they are late replacements for Russia and Belarus, who have both been banned due to the war in Eastern Europe — and, honestly, they're putting on a better showing than anyone could have expected. They kept Finland from completely running away in their first matchup and gave Canada a tough night with a 5-2 loss (which, by WJC qualifying round standards, is pretty close). Bogdans Hodass, a 19-year-old defender who played with the Medicine Hat Tigers last season, is leading the way with a goal and an assist. It's tough to imagine Latvia can overcome Slovakia, but it might be their best chance to score a win in the tournament.
Favorite: Slovakia
Players to Watch: Matej Kaslik, F, Servac Petrovský, F [MIN] (SVK); Bogdans Hodass, D (LAT)
Sweden, Slovakia Need Wins
Day 4 of the WJC isn't without intrigue. Though Sweden and Slovakia are clear favorites, both of their opponents have provided stiff challenges to good teams in the tournament already. The favorites need to be careful not to take anything for granted and do the hard work it takes to come away with a victory.
Guide to the 2022 World Junior Championship
2022 World Juniors Schedule, Groups, Rosters, Predictions & More
One Player to Watch From Each Team
Breakout Candidates & Sleeper Prospects
Predictions for the 2022 World Junior Championship
Award Contenders and Predictions
2022 World Juniors: 2023 Draft-Eligible Players to Watch
6 Predictions for the 2022 World Junior Championship
---
Latest News & Highlight
---