The Montreal Canadiens have less than two weeks remaining to prepare for a pivotal 2023 NHL Draft. On June 27 and 28, general manager (GM) Kent Hughes and his scouting staff led by Nick Bobrov and Martin Lapointe will be looking to add significant upgrades to the team's future core group.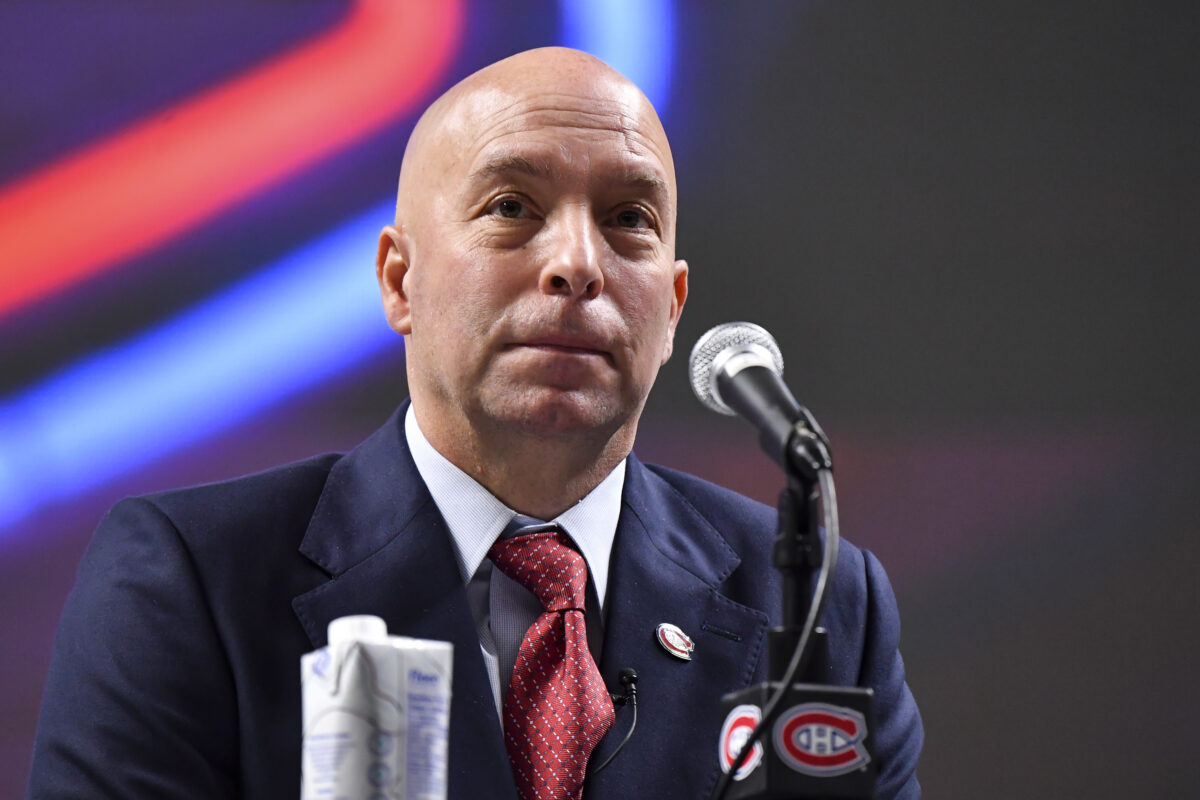 Montreal has the luxury of assets to make deals to move up, but also enough picks to be able to take some calculated risks and some home run swings. With a deep draft class, the Canadiens can add what they are lacking in their system. 
Canadiens Draft Picks 
The Canadiens enter the 2023 Draft with 11 picks (as of June 18):
The draft promises to be a busy time for Hughes and his staff. There will be many picks, and there will most likely be trades as well.
Canadiens' Prospect Pool 
The Canadiens have a very deep prospect pool, which is just now beginning to make its way into the professional ranks. Prospects such as Joshua Roy, Sean Farrell, and Logan Mailloux. Just to name a few.
Related: Canadiens Prospects Archives
---
Latest News & Highlights
---
The Habs have enough prospects that are considered to be legitimate future NHL players. Yet they do lack elite talent or a game-breaking prospect that could be a future NHL star. 
Canadiens System Needs 
The largest need in the Canadiens' prospect pool (anyone in the system not in the NHL) is elite talent. That isn't to say they lack high-quality players or prospects as they have graduated Kaiden Guhle, Jordan Harris, Arber Xhekaj, Cole Caufield, and Micheal Pezzetta. All of them provide different skills and cover the gamut from the top-line to energy roles.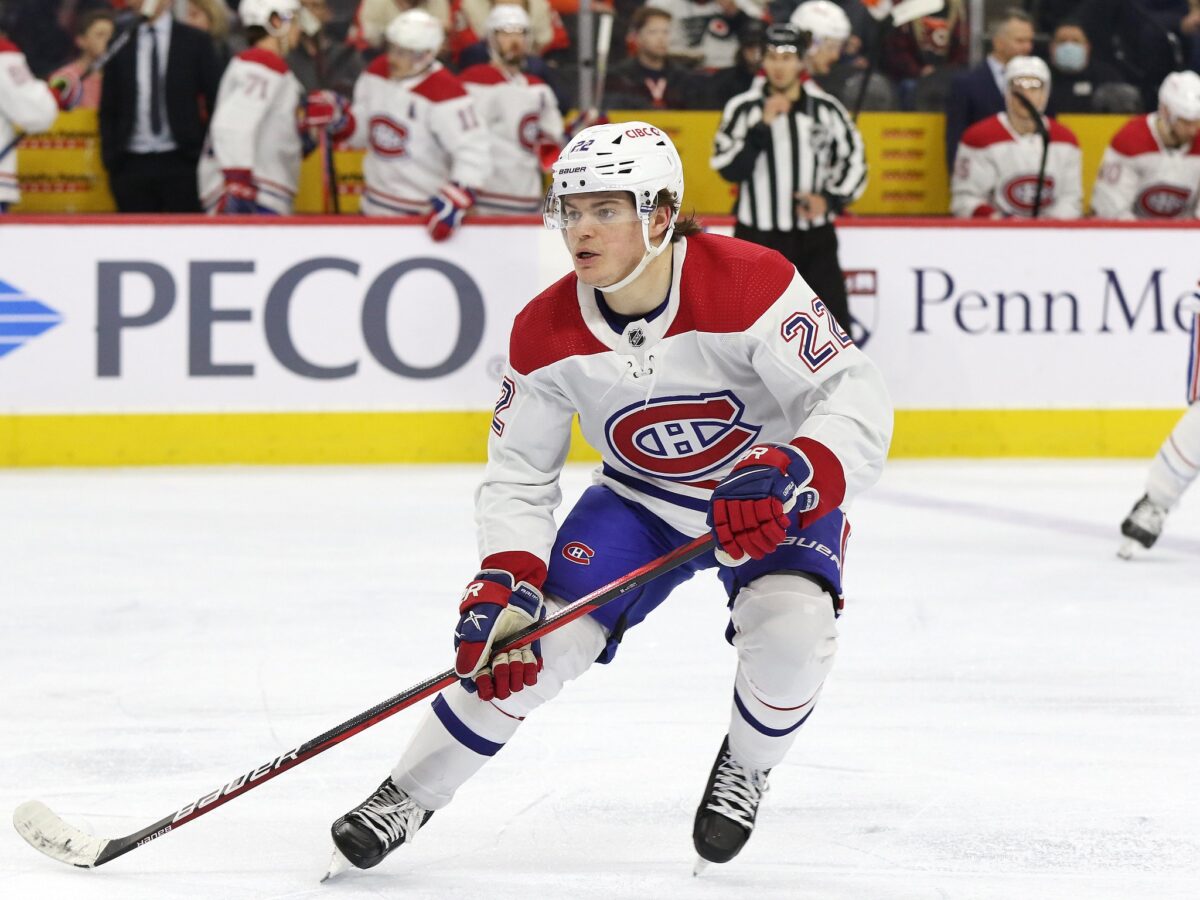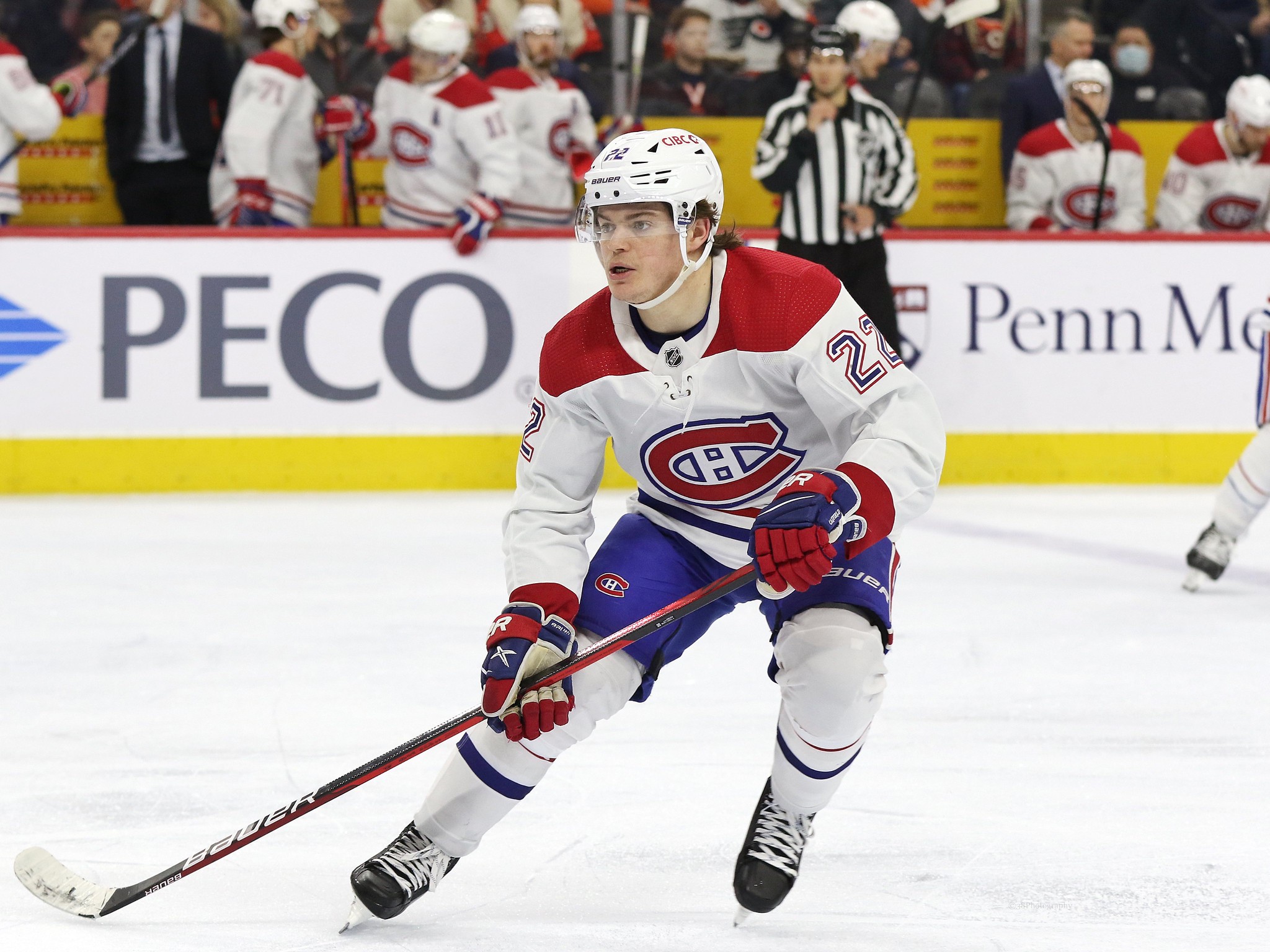 Having had three dozen picks over the last three draft classes has a lot to do with that outcome. The new development approach installed by Hughes comes at the right time to take advantage of the franchise's massive field of draft picks. Yet the prospect pool needs an influx of elite talent, and the 2023 Draft class may be able to provide that. 
Canadiens' Options at 5th Overall
Barring the possibility of the Habs trading up, the focus will be on who legitimately could be available at fifth overall. Safe to say that Connor Bedard, Adam Fantilli, and Leo Carlsson will not be available.
This leaves several interesting options for Hughes to add a player that can provide a unique skill set into the prospect pool (in no particular order):
Michkov is an interesting name on the board as he is considered to be a top-two talent in this year's draft class, but there are significant concerns. His Kontinental Hockey League (KHL) contract, taking him to 2025-26, complicates matters as any team selecting him requires patience and has no control over his development. Then there are the damning comments of Washington Capitals Russian scout, Andrei Nikolishin. 
Nikolishin, a former NHL player with 628 games played over 10 seasons, did not hold back on his point of view (translated from French) that may not be one held by the Canadiens, but his comments in the link above cannot be ignored. 
Based on his character, his attitude towards his teammates, the coaching staff, management and the fans, he has dropped very low in the esteem of scouts and team management. I can show you my correspondence dating back to the beginning. I have never seen such a lack of respect

– Andrei Nikolishin 
The Habs could take a risk as they hold another first, but if what Nikolishin said is even remotely true, the Canadiens, who place a priority on character, may decide to steer clear of the mysterious Russian winger. 
Canadiens' Options at 31st Overall
Due to the Chiarot trade, the Habs also hold the 31st overall pick. For much of the season, fans had hoped for Florida to miss the playoffs, which would have made the pick closer to 15th overall. However, the Panthers squeaked into the playoffs and went on a Cinderella run to the Stanley Cup Final, losing to the Vegas Golden Knights.
---

---
Even at the end of the first round, the Canadiens have options that could become significant assets. If at fifth overall, Hughes decides to select a forward, there is a good chance that he will lean towards adding a goaltender or a puck-moving defenseman into the prospect pool (in no particular order):
If the choice is a goaltender, there is the possibility that Hughes finds the Canadiens their future starting goaltender. A selection like that would make a far larger impact in the long run than finding a middle-of-the-lineup forward or defender. If there was a pick to take a home run swing on, it would be this one. 
Canadiens' Second-Round Options 
The Canadiens hold an early second-round pick (37th overall) that could provide Hughes the opportunity to select a prospect who has first-round skill but has slid down the draft board for whatever reason. There is a possibility that any of the five players mentioned above at 31 could slide to 37. But if none do, there are other possibilities (in no particular order):
The names mentioned above are not just possible selections, they all fill needs in the Habs' system. There is a need for more goaltenders, the right defense depth is lacking as well as a need for size up front. All of these players fill a need and can become either a starting goaltender or quality middle-of-the-lineup players. If a home run swing was taken six picks prior, then there is a likelihood Hughes goes with the "safe pick" early in the second round. 
Depth Available to Canadiens at 69th Overall 
While Hughes may use this pick to make a trade, perhaps even to trade up, there are still some nice prospects that project to be middle-of-the-lineup players. Hughes can take advantage of the depth in this draft class and trade an older prospect and take a swing at 69 (in no particular order):
It is a running theme as the draft wears on, goaltenders and puck-moving right-handed defensemen will be available in the later rounds. For good reason, the Canadiens need both. In the case of Bjarnson, he is yet another potential NHL starting goaltender, and using a third-round pick on that position holds high value.
In the case of Cataford, the Canadiens could kill two birds with one stone. They can placate the fans who demand that local-born players are added to the club but also add a very strong two-way forward with offensive instincts that can make him a pest in the NHL. 
Canadiens' Options in the Fourth Round & Beyond 
To paraphrase the intergalactic hero Buzz Lightyear's catchphrase "To the NHL, and Beyond!" The depth of this draft will be put on display from this point on. While the odds remain against players selected this late, there are expected to be several who become serviceable NHL players. In a salary cap era NHL, reliable, inexpensive players are essential for contending teams. Even if the Canadiens have too many, the value of this type of player at the trade deadline provides Hughes with trade chips that can help add high-value draft picks in the future. 
The Canadiens hold three fourth-round picks, two in the fifth round and one more per round at six and seven. With all that being said, some hidden gems could become long-term projects (in no particular order): 
A very interesting late-round prospect is the 6-foot-2 190-pound two-way center who helped lead the Youngstown Phantoms to the United States Hockey League (USHL) championship.
Svoboda, who is no relation to former Canadiens' fifth overall pick in 1984, Petr Svoboda, is committed to playing at Boston University with Canadiens prospect Lane Hutson. It is considered to be a very strong program and would benefit him, and the Habs, to have three prospects (including Luke Tuch) developing together. 
With two first-round picks and three in the top 37 picks overall, the Canadiens have the opportunity to add significant firepower and depth to an already deep prospect pool. With the depth of the 2023 Draft class, Hughes can take a few risks and select some high-risk, high-reward players later in the draft. This draft is poised to play a key role in the future of the Habs' rebuild.
---
---