The 2012 NHL Entry Draft takes place on June 22-23 in Pittsburgh, Pennsylvia. Hockey's version of Christmas is almost upon us.
***
Click here for the Live Updated NHL 2012 Draft Preview Guide – The Next Ones – your quintessential draft resource featuring:
Exclusive Draft Rankings
Mock Drafts
Detailed prospect profiles in The Next Ones format (over 70 completed)
Team specific features
Fantasy-based articles
Looking ahead to the 2013 draft and beyond
Much more unique content focused on the draft and prospects
***
Chris's List
A common query is how these particular rankings are formulated. There is now an abundance of sources of hockey prospect information. You can check out my blog The Next Ones for your online eNewspaper, linking to the best of the best of these resources.
TSN has Craig Button's Craig's List, which is a "monthly rankings represent his individual assessment of where players are slotted in the NHL draft. They will be posted in addition to Bob McKenzie's consensus NHL rankings, which is compiled four times a year. Bob's rankings represent the consensus NHL team view of where players are slotted in the NHL draft."
In contrast, The Next Ones rankings take into account many influences. While I obviously cannot reveal all my trade secrets, the following are some of the considerations contemplated when compiling the rankings. First of all, my personal prospect analysis and scouting reports from live player viewings (due to geography restraints mainly limited to WHL and this year's World Juniors) and video analysis.  Admittedly, there is nothing comparable to live viewings. Secondly, my personal ranking system with influences from contacts whom I consider respected, knowledgeable, passionate hockey people with unique insight from all over this great hockey universe of ours. Many thanks to those who passionately offer up their unequivocal outstanding scouting analysis to me – you know who you are.  Thirdly, I utilize some unique statistical analysis for guidance purposes only. Compiling and merging all of data along with copious amounts of research results in Chris's List coming to fruition.
The Race For First Overall: Fail For Nail or Mikhail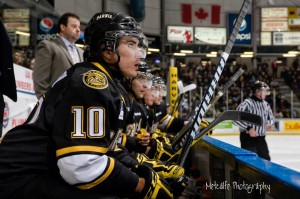 The debate rages on as to if Nail Yakupov has a real challenger for the first overall selection now proudly possessed by the Edmonton Oilers. I've proclaimed Nail to be the hands down top prospect in this draft all along, but the race might just end up being a photo finish afterall. Mikhail Grigorenko was at one time a legitimate contender, but has seen his stock drop as of late. However, recent reports revealed he has had mononucleosis which goes a long way in explaining his drop off in play. Grigorenko may just be back in the pursuit of being chosen first overall, although many ranking services still have him dropping. Questions of his age and consistency issues also enter the equation.
In a defenseman heavy draft, Ryan Murray is the top blueline ice warrior on most lists. Both Murray and World Juniors U18 leading scorer Mathew Dumba have a reasonable shot at supplanting Yakupov. Filip Forsberg and Alex Galchenyuk have outside shots having their respective names called first on June 22nd. Finally, there are also reports out there that Griffin Reinhart, son of former NHLer Paul, is highly coveted by the Edmonton Oilers and even if they don't trade down could be the first to step upon the stage this Friday.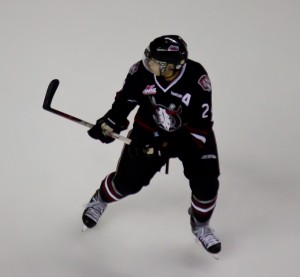 The Tiers:
The aforementioned seven prospects along with Teuvo Teravainen and Morgan Rielly round out what I believe to be the top tier of prospects – the super nine, if you will.  Nonetheless, the next eight prospects that could easily join them. While there may be a tier or two contained within, there is some fantastic value from prospects ranked 15 to 45 and beyond, with a lot of varying opinion out there as to where some of these young guns should be drafted come June.
Highs and Lows:
Prospects I have ranked higher than most:
Prospects I have ranked lower than most:
*Tom Wilson: I initially had him falling into the second round, but the budding power forward has been doing his best to put my offensive upside concerns to rest with a fantastic OHL playoffs.
Goalies: I can't bring myself to rank goalies in the first round. Malcolm Subban placement at the top of second round says a lot to what I think he can become; Andrei Vasilevski and Oscar Dansk are two other outstanding netminding prospects. I actually think it's a fairly solid year for goalies with some gems to be had in the mid to late rounds of the draft.
Pontus Åberg: The speedy, mature and skilled Swede simply falls victim to the numbers game – I like him as a prospect, but the guys ahead of him I like better for long-term upside.
Patrick Sieloff: There is no doubt that teams need guys like Sieloff to win and to get deep in a playoff run. He a solid, consistent, dependable blueliner. I like him as a prospect, but see him more as a 3rd round pick as opposed to a 2nd round where most have him pegged.
Extra Reading:
10 Alternative Perspectives/Rankings:
The Rankings:
Notes:
The table display approximately 50 of the prospects at a time; simply scroll down to view the other prospects.
Only a portion of the table displays by default; you can scroll over to see the rest of the statistics or select "Full Screen View" option in upper right hand corner to view the full table.
Ignore numbers on the very left side – this is simply the line number of the spreadsheet; it is not the rankings of the player.
This is not a prediction of where a prospect will get drafted. This is my personal rankings of the prospects based on long-term potential to perform at the NHL level. For a guesstimate of where prospects may land this weekend, check out my latest two round mock draft.
NHL Central Scouting (CSB) rankings are segregated as North American and European skaters and goalies, respectively.
Detailed prospect profiles in The Next Ones formatted are being compiled leading up to the draft. Stay tuned to The Next Ones 2012 NHL Draft Guide for well over 60 detailed profiles completed thus far.
The Next Ones – THW NHL 2012 Entry Draft Final Rankings:
***
Christopher Ralph is THW's prospect and draft analyst
*Follow ChrisRalphTHW on Twitter as I infiltrate, dissect and analyze happenings of hockey prospects and the NHL entry draft.
***
This document is the intellectual property of Christopher Ralph and cannot be used or duplicated in any way without expressed written consent. Any use of this document without the expressed written consent of Christopher Ralph will result in public exposure and legal prosecution.