Day 3 of the 2022 World Junior Championship (WJC) features three of the tournament's four primary heavyweights: Canada, the United States, and Finland. Every team has seen action by this point, so we can start to separate the pretenders from the contenders even more. Let's take a look at the slate of action for Day 3 and what players and storylines you should watch out for.
Finland vs. Czechia (2:00 PM)
Finland: Final Roster
Czechia: Final Roster
Coming off a day of rest, Finland will be looking to pick right up where they left off, a 6-1 victory over Latvia. The 2022 17th overall pick, Joakim Kemell, stole the show, scoring the first two goals and adding two assists. The Nashville Predators prospect is viewed as a highly-skilled future top-six winger, though there are questions about his size.
Not to be outdone, Aatu Räty, a 2021 second-round pick of the New York Islanders, scored four points of his own, with a goal and three assists. Once upon a time, Räty had a chance to be the first-overall pick in the 2021 Draft. He sank a round and a half beyond that but is hoping to show Islanders general manager Lou Lamoriello that he struck gold by taking a chance on the controversial forward.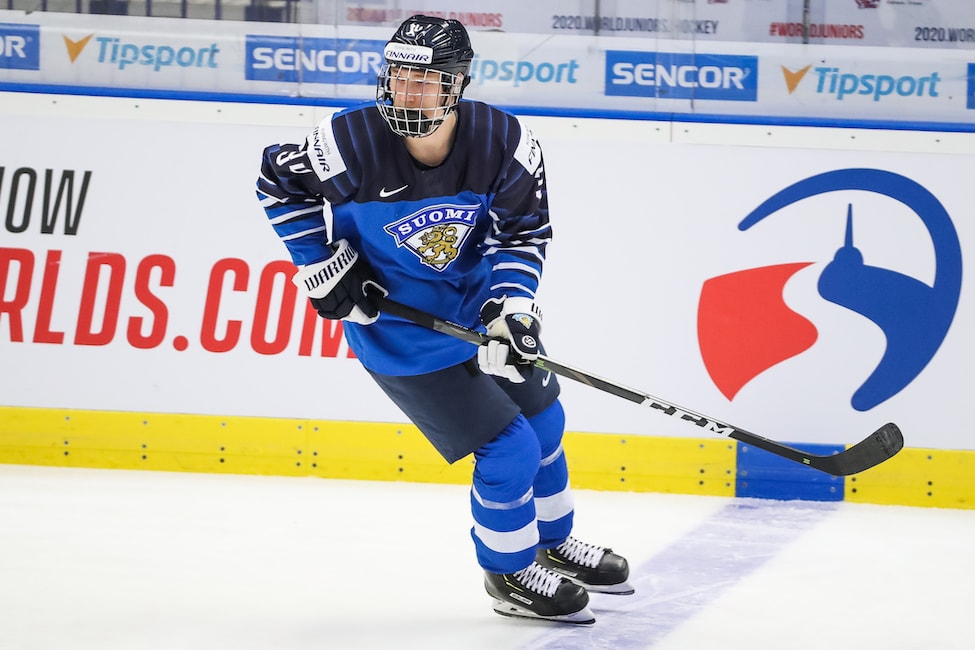 Czechia also got a Day 1 victory in a gritty battle against Slovakia. Jan Myšák, a 2020 second-round pick of the Montreal Canadiens, has continued to impress in the WJC tournament, scoring two goals in the team's first game. While there are a number of Canadiens prospects to watch at this year's tournament, Myšák's strong season with the Hamilton Bulldogs of the Ontario Hockey League, where he won an OHL championship, has him poised to potentially challenge for a fringe roster spot in Montreal this season. Even with him, though, the Finlands are still the favorite entering this game. Their loaded attack will be hard to contain.
Favorite: Finland
Players to Watch: Joakim Kemell, F [NSH], Aatu Räty, F [NYI] (FIN); Jan Myšák, F [MTL] (CZE)
Slovakia vs. Canada (6:00 PM)
Slovakia: Final Roster
Canada: Final Roster
Slovakia had a tough loss to Czechia on Day 1, but they put up a strong showing, even without top youngsters Juraj Slafkovský and Šimon Nemec. Matej Kaslik, a 20-year-old undrafted forward, scored two goals. Servác Petrovský, whom the Minnesota Wild took in the sixth round this season, added a goal and an assist as well. It was a strong showing against rivals Czechia, but taking on Canada will be an even tougher test.
Related: Team Slovakia Players to Watch at the World Juniors 2022
Canada rolled in their first game against Latvia, winning 5-2 with goals from five different forwards. Connor Bedard, the presumptive first-overall pick in 2023, opened the scoring and continues to look like a future superstar. He also notched an assist, joining Ridly Greig (2020 first-round pick, Ottawa Senators) and William Dufour (2020 fifth-round pick, New York Islanders) as Canadians with a goal and an assist.
The Canadian forward group is absolutely loaded, but there may be concerns about their defense and goaltending. Allowing two goals in a 5-2 win isn't a crisis, but Latvia is arguably the weakest team in the competition. If they can score two on Canada, then it's fair to question whether the host nation will be able to contain offenses like Sweden, Finland, and the United States. Slovakia, coming off their four-goal performance, will be an ideal test. Canada will still enter as the obvious favorites, but this game should definitely be on upset watch.
Favorite: Canada
Players to Watch: Servác Petrovský, F [MIN] (SVK); Connor Bedard, F, Ridly Greig, F [OTT] (CAN)
Switzerland vs. United States (10:00 PM)
Switzerland: Final Roster
United States: Final Roster
Heavy underdogs against Sweden, Switzerland gave it their all in trying to mount an improbable comeback down 3-0. Attilio Biasca and Dario Allenspach scored late goals, but they ultimately fell 3-2. Allenspach has won back-to-back Swiss National League Championships with EV Zug, so he knows what it takes to win. But he's going to have a tough challenge ahead.
Across the ice, the United States handled business against Germany in their first game. Like Canada, they scored five goals from five different sources. Two of those sources are recent high first-round picks. Luke Hughes — drafted fourth overall in 2021 to play alongside his brother Jack with the New Jersey Devils — scored the opening goal, adding an assist later on. And Logan Cooley, taken third overall by the Arizona Coyotes this past year, scored second.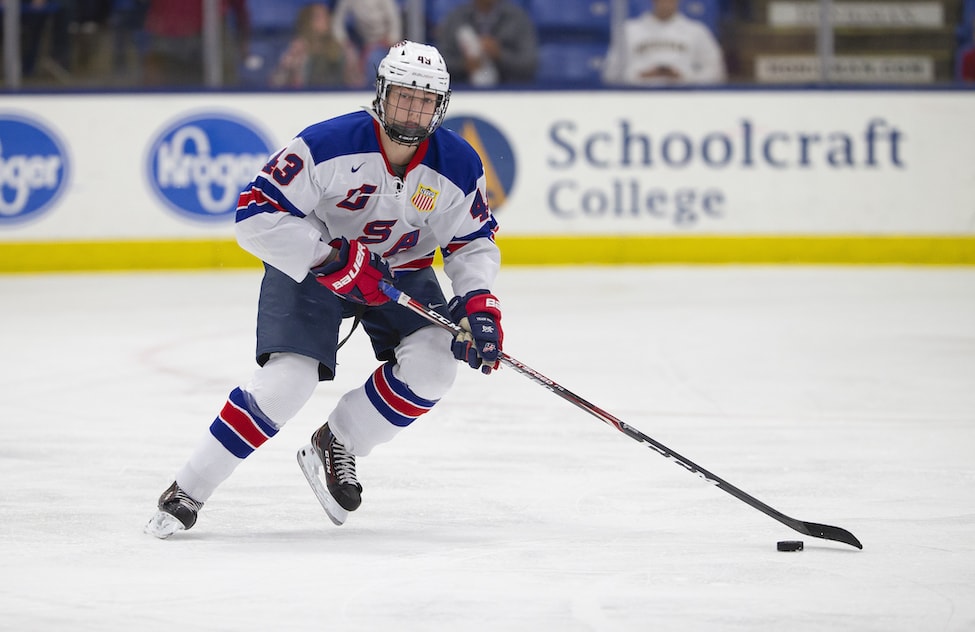 Those two players are key to the United States gold medal hopes this year. And they should be key to helping them push past Switzerland on Day 3. Goaltender Kaidan Mbereko didn't have much work against Germany, saving 10 of 11 shots against. It's a sign of a stout defense, of which Hughes is the heart and soul. Switzerland will be hoping to be a tougher test than Germany, but the U.S. will still be the runaway favorites.
Favorite: United States
Players to Watch: Dario Allenspach, F (SUI); Luke Hughes, D [NJD], Logan Cooley, F [ARI] (USA)
Can The Underdogs Score an Upset?
Day 3 is about the favorites and the underdogs. Finland, Canada, and the United States will all enter as heavy favorites, but none of them have a cakewalk ahead of them. Can any of the underdogs score the upset? These questions are what the WJC is all about. Enjoy today's slate of games.
Guide to the 2022 World Junior Championship
2022 World Juniors Schedule, Groups, Rosters, Predictions & More
One Player to Watch From Each Team
Breakout Candidates & Sleeper Prospects
Predictions for the 2022 World Junior Championship
Award Contenders and Predictions
2022 World Juniors: 2023 Draft-Eligible Players to Watch
6 Predictions for the 2022 World Junior Championship
---
Latest News & Highlight
---