Canada is the hockey capital of the world and has produced many of the sport's greatest stars. From 'Mr. Hockey' Gordie Howe and Maurice 'Rocket' Richard, to Connor McDavid and Nathan MacKinnon, many of the greatest players in hockey history have come from Canada. Due to Canada producing many players with elite pedigrees, it has had enormous success on the international stage. Canada has won the most medals in IIHF World Championship history and holds the record for the most gold medal victories in both the Olympics and the World Junior Championships.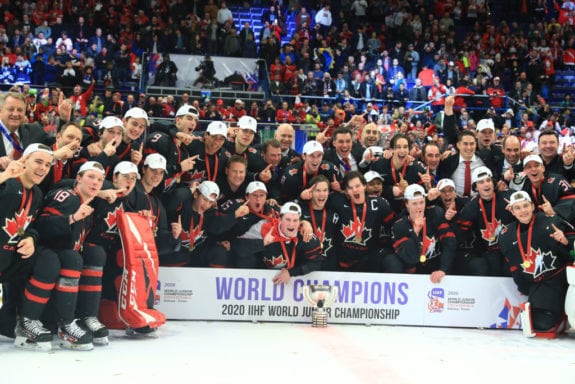 Canada has won 18 gold medals in the World Juniors 44-year history, meaning it's won gold in 40 percent of the tournaments. As one might expect, a plethora of great players have represented Canada in the World Junior Championships. However, three players stand above the rest.
3. Jordan Eberle
By no means is Jordan Eberle one of the greatest players to come from Canada, however he is a World Juniors legend. In 12 World Juniors games, he potted 12 assists and scored 14 goals for a total of 26 points. His 14 goals rank first all-time among Canadians and his 26 points rank second. He wasn't just successful individually, as Team Canada had tons of success both times he played in the tournament. In his first World Juniors (2009), Canada won a gold medal. Eberle played a pivotal role in this victory as he scored a number of clutch goals, including one of the most memorable goals in World Juniors history.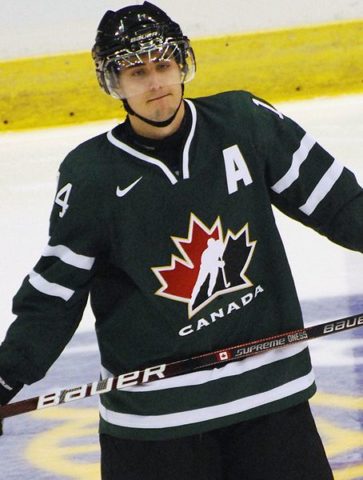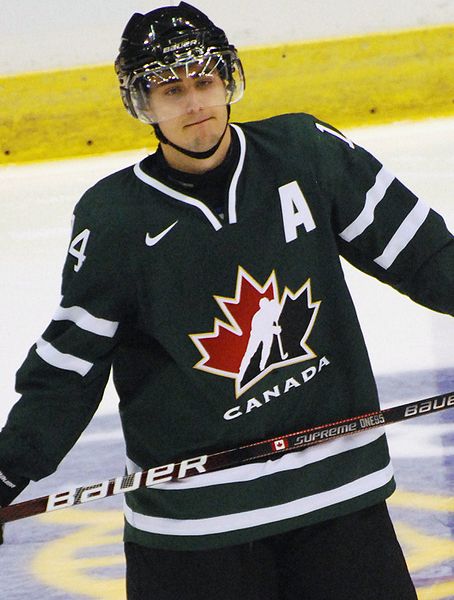 Canada was trailing 5-4 to Russia in the semifinals, and with just 5.4 seconds left in the third period, Eberle scored an electrifying game-tying goal.
In 2010 Eberle once again got to play in front of his home-country crowd in Saskatoon. Although the tournament didn't go the way Canada wanted (they lost to the USA in the gold medal game), he was once again fantastic. Eberle was named both the forward and MVP of the tournament; capping off an incredible World Juniors career.
2. Wayne Gretzky
"The Great One" is the greatest hockey player ever. Wayne Gretzky only played in one World Junior Championship (1978), but it was a historic year for Team Canada.
Prior to 1978, the Soviet Union had won gold in every single World Junior Championship. Before 1978, Canada would always send the reigning Memorial Cup champions to play in the tournament, but this changed in 1978 as it was the first tournament to be held in front of a Canadian crowd. This allowed a 16-year-old Gretzky to make the team, becoming the youngest player to ever compete in the tournament. He didn't just compete at the tournament, he dominated it.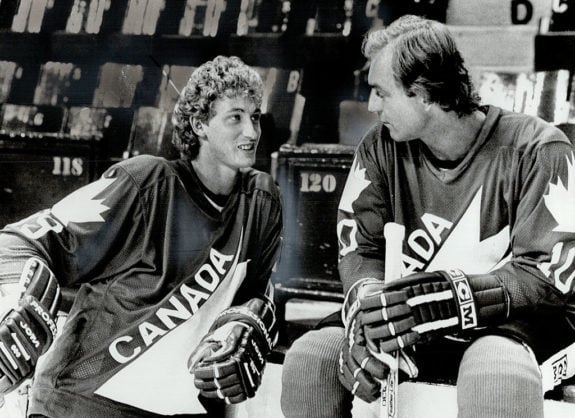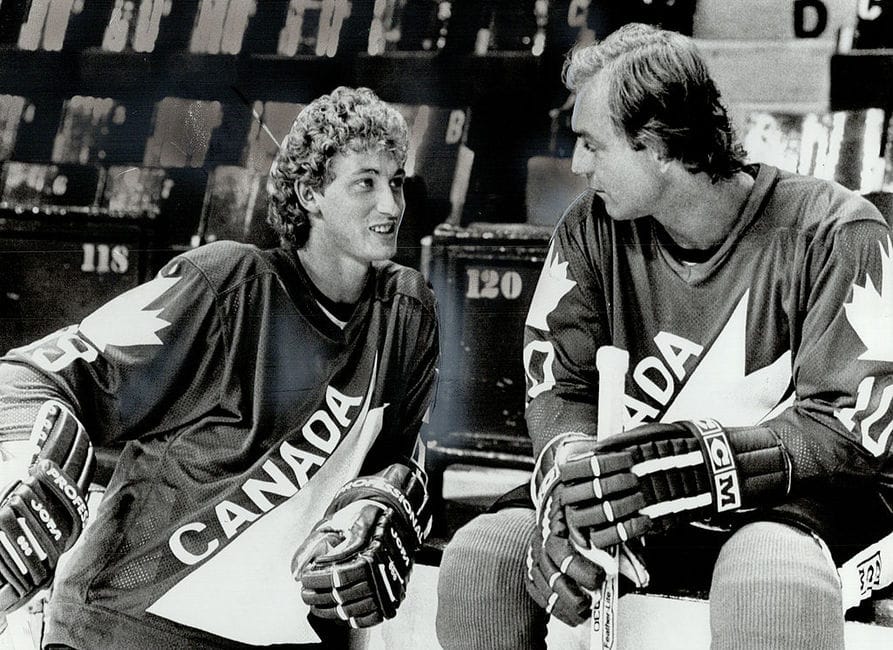 In six games played, Gretzky posted an unearthly 17 points. The Soviet Union still ended up winning gold despite Canada's shift in philosophy. However, Canada did win bronze, off of a miraculous comeback win over Czechoslovakia. Gretzky led the tournament in points and was named the best forward of the tournament by the IIHF Directorate.
Related: World Junior Championships: Russia's 3 Greatest Players Ever
He simply dominated in the single tournament he participated in, and he did so as a 16-year-old. To this day, his 2.833 points per game rank second all-time. The only reason he isn't No. 1 on this list is that he only participated in one tournament and Canada only won bronze.
1. Eric Lindros
Eric Lindros' first two years at the World Junior Championship spelled doom for opposing teams. The 6-foot-4 behemoth towered over almost every player in the tournament despite being 16 and 17 years old in each respective tournament. Canada was dominant with Lindros throughout his first two years on the team, winning two consecutive gold medals and posting an amazing record of 10-2-2.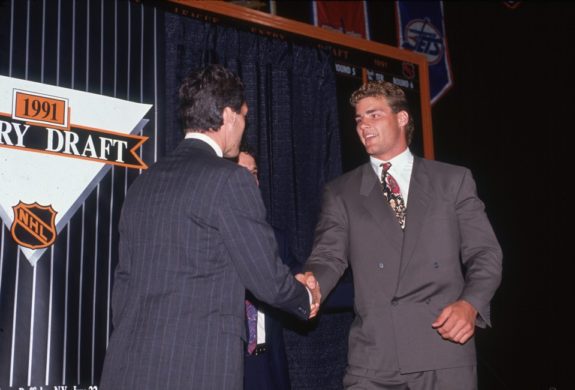 In his first World Juniors, he was strictly a heavy-hitting goal scorer. He scored four goals (second on team Canada), had zero assists, and had 16 hits. Despite having no assists, he still ranked sixth on the team in points, which is impressive for a 16-year-old who was two years younger than the next youngest player on the team.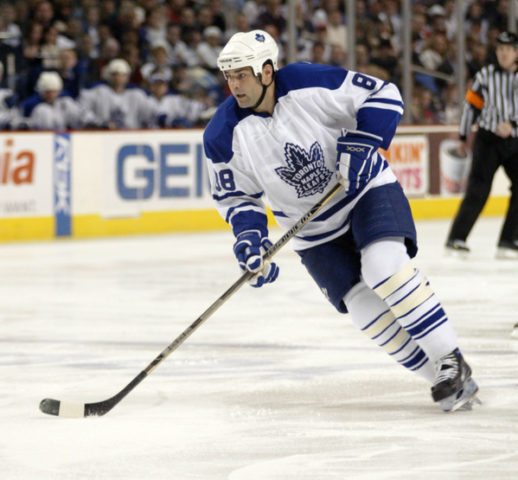 1991 was the tournament that he really dominated. He was named the forward of the tournament as he scored six goals and added 11 assists in just seven games played. His final year in the World Juniors was 1992. Although he was fantastic with a team-leading 10 points in seven games, Canada finished a measly sixth in the tournament.
Lindros' two gold medals place him in an elite group, as only 44 Canadians have won two or more gold medals in the World Junior Championship. He has the all-time record in points (31), and ranks second in both goals and assists among Canadians. Despite Canada having a miserable record in his third tournament, Lindros is one of the most successful Canadians at winning medals in the World Juniors, and individually his offensive totals are the best.
Other Noteworthy Players
Tons of Canadians have had remarkable World Junior Championships. Just to scratching the surface, some of these names include Brayden Schenn, Ryan Ellis, Patrice Bergeron, Sidney Crosby, John Tavares, Ryan Getzlaf, Roberto Luongo, Carey Price, Jason Allison, Shayne Corson, and many more.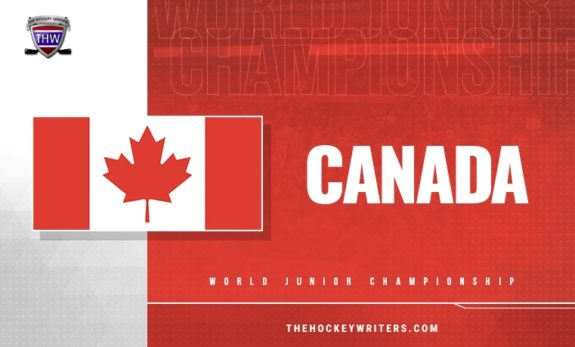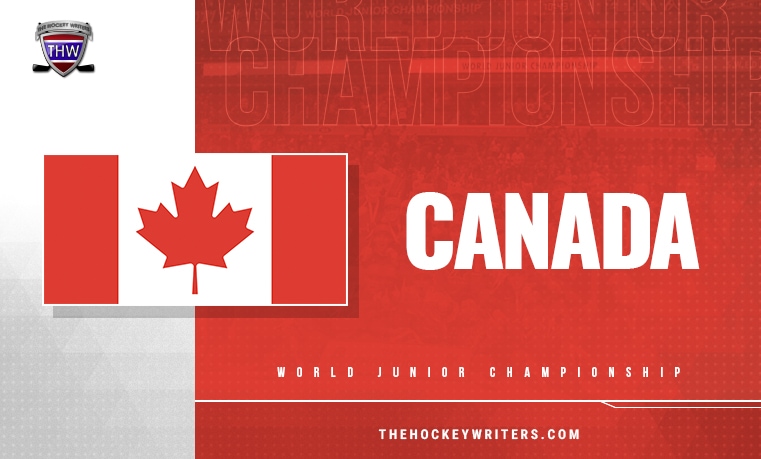 However, the remarkable trio of Eberle, Gretzky and Lindros truly stand out as the greatest three players in Canadian World Junior Championship history. All three had vast individual success at the tournament, while Eberle and Lindros both had amazing medal records. Gretzky didn't have a fantastic medal record, but he helped revolutionize Team Canada as he proved the team shouldn't just be made up of members of the previous season's Memorial Cup champions.
Stats per QuantHockey
All the 2021 World Junior Championship Team Information:
Austria — Team Preview — Roster
Canada — Team Preview — Roster
Czech Republic — Team Preview — Roster
Finland — Team Preview — Roster
Germany — Team Preview — Roster
Russia — Team Preview — Roster
Slovakia — Team Preview — Roster
Sweden — Team Preview — Roster
Switzerland — Team Preview — Roster
USA — Team Preview — Roster
Selection Camp Invites by NHL Team
Draft Eligible Players to Watch
One Player to Watch for Each World Junior Team
7 Predictions for the 2021 World Junior Championship
---
---