The World Junior Championships are built to create lasting memories for young players and fans around the world. Part of the magic of the tournament stems from the fact that anything can happen and any team can win at any given time. While there are certain powerhouses that are universally treated as the favorites heading into every international tournament such as Canada, Sweden, USA, Russia and even Finland, there have been many instances of non-powerhouse teams putting together a solid 60-minute effort and coming away with a victory over a juggernaut team.
Cinderella stories quickly take over the narrative when there's even a chance that they could happen. For the Czech Republic, the goal of the 2018 World Junior Championships isn't to simply show up and win a game or two. The goal, as is the goal for every team and every player involved, is to win the gold medal for their country. It's why this tournament is so exhilarating – because anything can happen and nothing is done until it's done.
While the Czech Republic may not be seen as a favorite of this tournament, they've still put together a solid roster, similar to the one projected on THW, that should make for exciting hockey whenever they take the ice.
Team Czech Republic Goaltenders
Milan Kloucek (Dynamo Pardubice), Josef Korenar (HC Benatky nad Jizerou), Jakub Skarek (Dukla Jihlava)
The Czech Republic are running three goaltenders for the 2018 World Junior Championships with the pair of Josef Korenar and Jakub Skarek likely to share the load in net throughout the tournament as Skarek did with Boston Bruins' prospect Daniel Vladar a year ago. In 17 games with Dukla Jihlava of the Czech Elite League, Skarek has posted a 2.60 goals against average and a .900 save percentage. He was in the crease for three of the Czech Republic's five games last year, going 2-1 in the process and allowing nine goals to the Swiss and Canadians. He is also one of the top goaltender prospects heading into the 2018 NHL Entry Draft
Jediným juniorem, který se dnes zapsal do statistik, byl Jakub Škarek, který 27 zákroky přispěl k výhře Jihlavy 4:3 po prodloužení. #TELH pic.twitter.com/Tjivi7o5D6

— Juniorský hokej (@juniorskyhokej) September 8, 2017
Sharing the net with Skarek will be San Jose Sharks' draft pick Josef Korenar. The 19-year-old netminder signed an entry-level deal with the Sharks in July and has been playing well with HC BEnatky nad Jizerou in the Czech 2nd League so far this year. compiling a .915 save percentage in 19 games so far this year, Korenar should see a few starts this tournament after relieving Skarek of his duties in Canada's rout of the Czech Republic in the pre-tournament contests. Still, Korenar's experience in the tournament could limit Skarek's time in net depending on how well both do in net.
Defensemen
Vojtech Budik (Prince Albert Raiders), Jakub Galvas (HC Olomouc), Libor Hajek (Saskatoon Blades), Filip Kral (Spokane Chiefs), Radim Salda (Saint John Sea Dogs), Ondrej Vala (Kamloops Blazers)
Drafted by the Buffalo Sabres in the fifth-round in 2016, defenseman Vojtech Budik should be an immediate fan-favorite in the tournament in Buffalo. Making a name for himself as a big-bodied playmaker from the backend, Budik should make a bigger impact in the tournament this year than he did a year ago as the team's extra defender in 2017.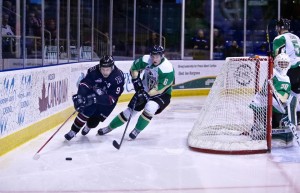 Another big-bodied player on the blue-line for the Czech Republic is Ondrej Vala who stands at 6 foot 4 and weighs 210 pounds. His impressive size is used to his advantage as he isn't afraid to get physical with Kamloops in the WHL and he could make a difference with his body and on the scoresheet for the Czech team.
Jakub Galvas (Chicago Blackhawks draft pick) and Libor Hajek (Tampa Bay Lightning draft pick) both made the roster and should see significant time on the blue-line for the Czech Republic as the team focuses on cycling the puck to their top forwards in the tournament. The same can be said about Radim Salda and Filip Kral who have both made offensive impacts for their teams in the QMJHL and WHL respectively.
Forwards
Filip Chytil (Hartford Wolf Pack), Filip Helt (Stadion Litomerice), Martin Kaut (Dynamo Pardubice), Krystof Hrabik (Bili Tygri Liberec), Petr Kodytek (HC Plzen 1929), Daniel Kurovsky (Vitkovice Ostrava), Jakub Lauko (Pirati Chomutov), Albert Michnac (Mississauga Steelheads), Martin Necas (Kometa Brno), Radovan Pavlik (Mountfield Hradec Kralove), Kristian Reichel (Red Deer Rebels), Ostap Safin (Saint John Sea Dogs), Marek Zachar (Sherbrooke Phoenix), Filip Zadina (Halifax Moosheads)
It's hard not to acknowledge how good some of the talent that the Czech Republic roster has up front. Looking at players like Martin Necas, Filip Chytil (who was in contention to make the Rangers roster this season) and Filip Zadina, it's clear that high-end skill and versatility will play a big role for the Czech team throughout the tournament. While Necas and Zadina were both first round picks in the 2017 NHL Entry Draft going 12th overall to the Carolina Hurricanes and 21st overall to the New York Rangers respectively, the best of the three might be Zadina who is expected to go in the top-five of the 2018 NHL Entry Draft and likely within the top three picks.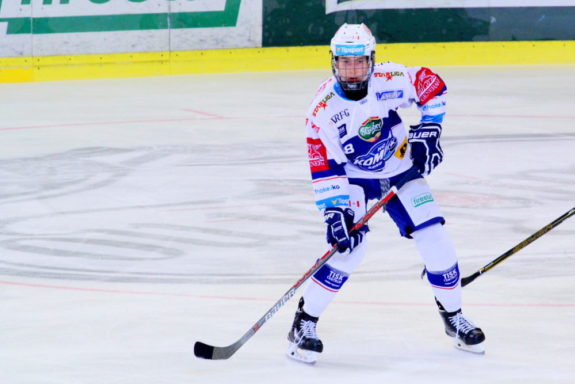 An interesting player to keep an eye on this tournament will be Petr Kodytek who is a vastly undersized forward at 5 foot 6 and 154 pounds. Despite his size, Kodytek made the roster due to his quickness and high hockey IQ and it'll be interesting to see how he performs in a tournament that is often more physical than not.
Marek Zachar of the Sherbrooke Phoenix in the QMJHL has had a very solid offensive season so far this year, scoring 13 goals and 26 points in 28 games and should be a vital cog for the team. Similarly, Albert Michnac has scored an impressive 15 goals and 34 points in 28 games with the Mississauga Steelheads of the OHL this year and he should also be able to contribute offensively this year to help take some of the load off of Necas, Chytil and Zadina.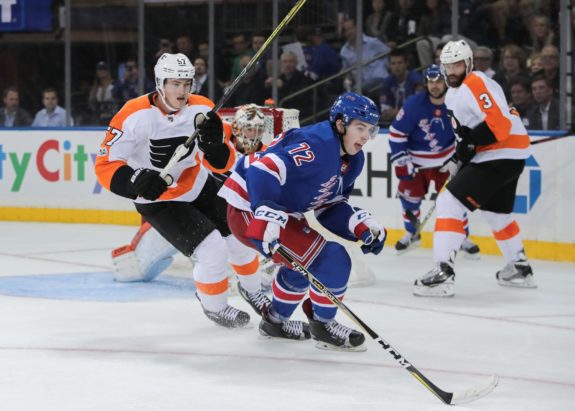 Kristian Reichel will get his second chance with the Czech Republic this year after going pointless in five games last year. Scoring 13 goals and 23 points in 29 games with Red Deer in the WHL this year, he'll look to take a bigger role this season. Another returning forward will be Daniel Kurovsky who is dominant on the ice. At 6 foot 4 and 214 pounds, Kurovsky only recorded one assist at the tournament last year but he should be able to produce much more this year with some experience under his belt.
Bottom Line
It's clear that the 2018 tournament will be an uphill battle for the Czech Republic team with so much of their offense expected to run through only a handful of players. Still, the supporting cast on the roster isn't given the credit they deserve and there should be some very fun games coming out of the Czech Republic this year as they look to prove their doubters wrong.
---
All the 2018 World Junior Championship Team Information:
Czech Republic — Team Preview — Roster
USA — Team Preview — Roster
Russia — Team Preview — Roster
Belarus — Team Preview — Roster
Canada — Team Preview — Roster
Denmark — Team Preview — Roster
Finland — Team Preview — Roster
Switzerland — Team Preview — Roster
Slovakia — Team Preview — Roster
Sweden — Team Preview — Roster