The biggest Christmas gift hockey fans will receive today is the return of top-level competitive hockey with Day 1 of the World Junior Championship. The annual tournament that pits the best and brightest players under 20 years old begins this morning in Edmonton, and the Hockey Writers will be providing daily previews of the action to prepare you for what to watch out for.
Day 1's action features three matchups including a fascinating showdown between growing European powers and a classic rivalry dating back to the Cold War. All games will be broadcast on NHL Network in the United States and on TSN in Canada. All times listed will be Eastern.
Switzerland vs. Slovakia (2:00 PM)
Switzerland: Team Preview
Slovakia: Team Preview
The first official matchup of the tournament will feature two European squads looking to turn heads and surprise skeptics. Switzerland already did that last year, managing nine points in Group A before being bounced in the quarterfinal by Russia. This year, they will feature no players already in an NHL organization, meaning they have talent and inexperience concerns, especially in net. One of Thibault Fatton, Andri Henauer, or Lucas Rotheli will need to establish himself as the solution there.
Switzerland's primary focus this year will be staying at the top level of the WJC. Remember that each season, one team from the top tournament is relegated to tier two, and one tier two team is promoted to the top level. A win against Slovakia, arguably the next weakest team in the group, would give them early confidence and a significant advantage in avoiding that fate. But that won't be easy against a Slovak team that features two NHL-affiliated prospects: captain and Columbus Blue Jackets prospect Samuel Knazko and Los Angeles Kings' forward prospect Martin Chromiak.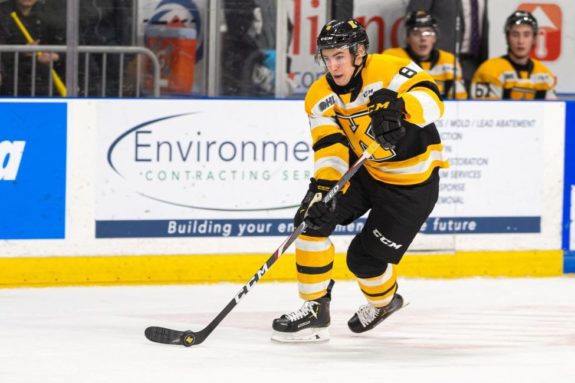 Knazko will be looking to redeem himself after a terrible performance in the team's final exhibition game which ended early with his ejection due to a hit to the head. That sloppy play from one of the team's two best players could be disastrous, and he needs to shape up immediately.
This game will be a critical matchup in determining the order at the bottom in Group A. Both teams will be desperate to win to set themselves up for success and likely to avoid relegation.
Favorite: Slovakia
Players to Watch: Samuel Knazko, D [CBJ], Martin Chromiak, F [LAK] (SVK); Simon Knak, F (SUI)
Germany vs. Finland (6:00 PM)
Germany: Final Roster
Finland: Team Preview
This may be the most interesting matchup of Day 1. Germany is a hockey nation on the rise, loaded with current and future NHL talent. Finland has emerged as the most consistent European country, having won gold three times since 2014. They'll be bringing a team loaded with NHL-drafted talent and 2021 prospects, including potential top-10 pick Aatu Raty, who at times has been viewed as the likely first overall selection.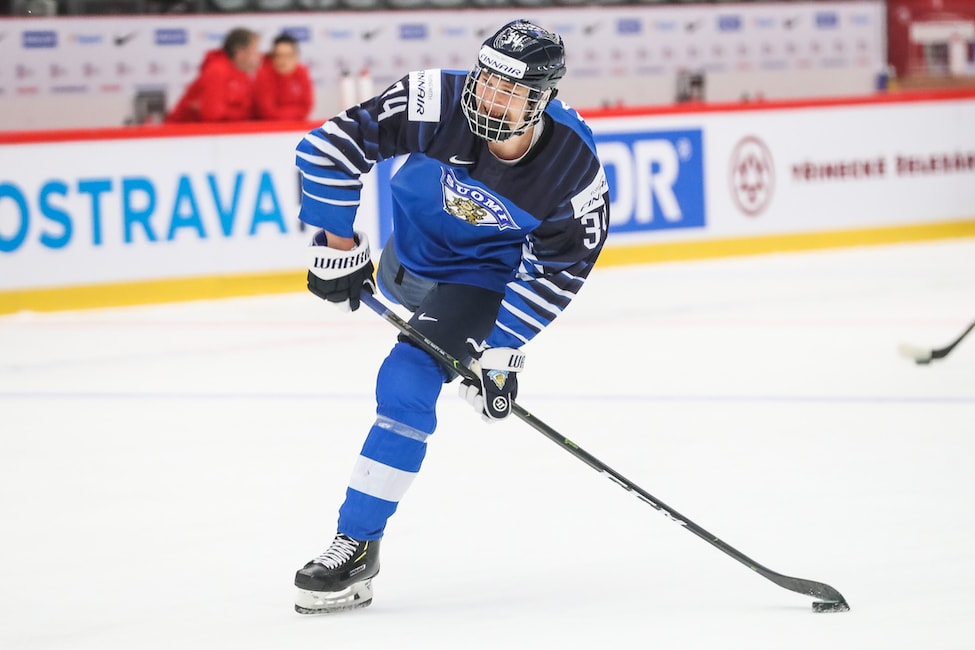 Finland also has strong options in the net. Joel Blomqvist, drafted in the second round by the Pittsburgh Penguins, is most likely to get the call, but Kari Piiroinen has chops as well. And while they do not have the elite forward talents like Patrik Laine and Kaapo Kakko that have led them in years past, they have plenty of firepower to get by.
Germany, on the other hand, might be the most fascinating team in the tournament and will be the dark horse favorite of many viewers. They enter with third overall pick Tim Stützle and 34th overall pick John-Jason Paterka leading a talented forward corps. Moritz Seider, who is preparing to make the NHL roster of the Detroit Red Wings, sadly will not be joining the team, so it will be undermanned. But the Germans still have plenty of young talent.
This matchup is a fascinating one as it pits two of the top European powers against one another to determine the fate of Group A. Most prognosticators believe Team Canada are the runaway favorites to win the group (and the entire tournament), but both Finland and Germany will be looking to make it known that it won't be that easy for the host country.
Favorite: Finland
Players to Watch: Aatu Raty, F, Joel Blomqvist, G [PIT] (FIN); Tim Stützle, F [OTT], John-Jason Paterka, F [BUF] (GER)
Russia vs. United States (9:30 PM)
Russia: Team Preview
United States: Team Preview
Day 1 closes with a classic hockey rivalry pitting Russia against the United States. It also features the two most-favored teams behind Canada to claim gold this season. Russia will be looking to build off a silver medal from 2020, and the United States will be trying to redeem themselves after failing to medal at all last year.
This matchup could prove to be the battle of the goaltenders, as two of the world's elite young goalie prospects will likely faceoff. Russia should start Yaroslav Askarov, whom the Nashville Predators selected 11th overall in the 2020 Draft, and he will likely be staring down Spencer Knight, the 2019 13th overall pick of the Florida Panthers, across the ice.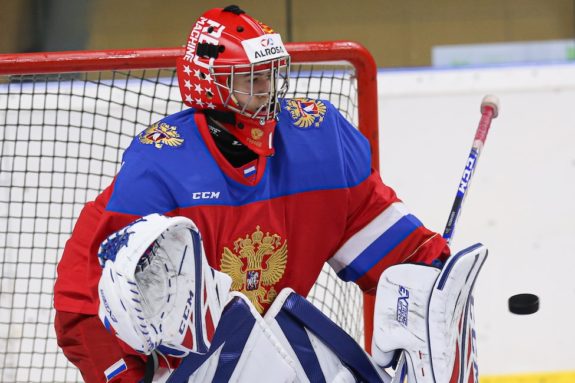 The United States will boast the more experienced defensive corps, as every player on their blueline has already been drafted by an NHL team. But they will need to lean on that experience to stop the Russian offense that is always loaded for bear. This year, they'll be led by Vancouver Canucks prospect Vasily Podkolzin.
It's difficult to pick a favorite here. The Russians took silver in last year's tournament, but the Americans will have a ton of experience and will be looking to right the wrongs of last season. It should be a thrilling finish to the first day's action.
Favorite: Push
Players to Watch: Yaroslav Askarov, G [NSH], Vasily Podkolzin, F [VAN] (RUS); Spencer Knight, G [FLA] (USA)
Day 1 Summary
There will be no pushovers or "gimme" matchups on Day 1 of this year's WJC. Switzerland and Slovakia will each be looking to grab the statement win that likely secures their place in next year's tournament. Finland and Germany will do battle to prove who the top young European squad in Group A will be. And Russia and the United States will write the next chapter in a decades-old rivalry between the two nations. It will be a thrilling way to spend your Christmas afternoon and evening. Don't miss a minute of the action.
All the 2021 World Junior Championship Team Information:
Austria — Team Preview — Roster
Canada — Team Preview — Roster
Czech Republic — Team Preview — Roster
Finland — Team Preview — Roster
Germany — Team Preview — Roster
Russia — Team Preview — Roster
Slovakia — Team Preview — Roster
Sweden — Team Preview — Roster
Switzerland — Team Preview — Roster
USA — Team Preview — Roster
Selection Camp Invites by NHL Team
Draft Eligible Players to Watch
One Player to Watch for Each World Junior Team
7 Predictions for the 2021 World Junior Championship