The 2021 IIHF World Junior Hockey Championship saw Team USA win their 5th gold medal by beating Team Canada 2-0. Four prospects in the tournament belong to the San Jose Sharks: one represented the Czech Republic, two from Russia, and one from Finland, who took home the bronze medal. Here's a debrief on how they fared.
Czech Republic: Adam Raska, Forward
Raska was selected by the Sharks in the 7th round of the 2020 NHL Draft from the Rimouski Oceanic of QMJHL. He had the worst performance of all the Sharks' prospects. In four games, he scored no goals, one assist, received six penalty minutes and a plus-1 rating. He also received a one-game suspension for boarding a player against Team Slovakia in the pre-tournament round.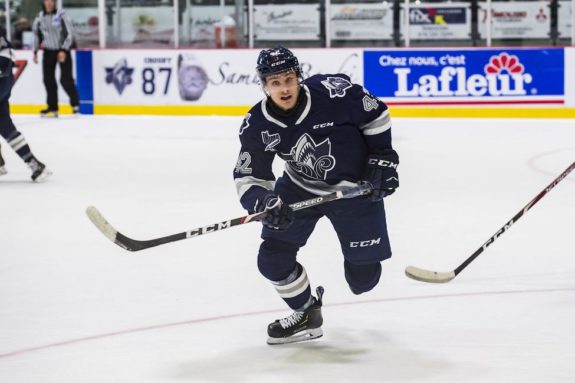 This was Raska's second World Juniors including last year's tournament when his country hosted. He improved since then, but only slightly. In 2020, he scored no points, no penalty minutes, and had the same plus-minus rating.
However, one could argue that his production was mediocre because of his role bottom-six role on the team, where he played throughout the tournament. According to the IIHF's Player Stats by Team for the Czech Republic, he averaged 38 seconds a shift and earned a total of 93 shifts. It would be extremely difficult to have a key impact in such little ice time.
Luckily, he'll get some much-needed development and time to prove himself this season in the Czech2 League, and maybe we'll see him again at Sharks training camp next season.
Russia: Artemi Kniazev, Defenseman, and Yegor Spiridonov, Forward
Kniazev was the Sharks' second-round pick in 2019 from the QMJHL's Chicoutimi Sagueneens, but he was playing in Russia's junior MHL league this season before he was selected to the national team. This was his first World Juniors.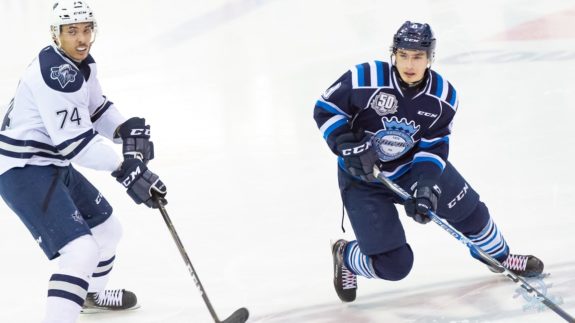 Kniazev had a pretty good performance for his first tournament, scoring a goal and three assists, with 10 penalty minutes. Given his production along with his play in the MHL, he could make an impact in the North American pro leagues.
Spiridonov was another 2019 selection, in the fourth round from Magnitogorsk of the MHL. At one point, he was paired with Kniazev on the third line, which offered a look into the Sharks' hopeful future.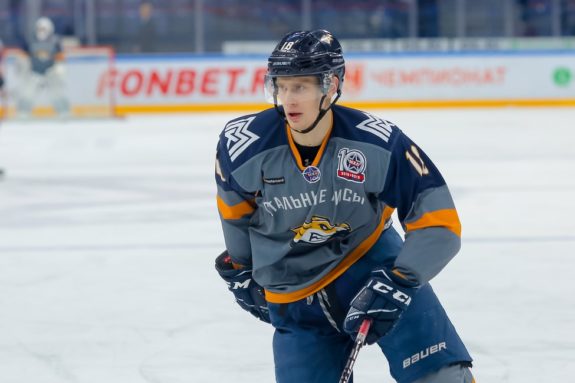 Spiridonov, like Raska, had no points in this year's tournament. Unlike Raska, he only earned four penalty minutes in seven games, an indication that he played a cleaner game.
A clean game should bode well for Spiridonov's pro career. If he can help that up and increase his point totals in the MHL, he would be a great addition to the Sharks, whether it be in the NHL or the AHL with the San Jose Barracuda. Russia had a stacked team, to begin with, but Kniazev and Spiridonov were great additions to the other 2020 first-round picks on the team.
Finland: Santeri Hatakka, Defenseman
Hatakka was the third 2019 pick selected for his national team. He was a sixth-round pick from the Jokerit U20 team and is currently playing in the Finnish Liiga for Ilves.
Hatakka was on Team Finland's top defensive pairing and scored a goal and an assist in seven games along with four penalty minutes. Despite his numbers, he was a great defensive presence for the Finnish team, with a rating of minus-1.
Because of this performance and his team's bronze-medal win, Hatakka was named the Sharks' Prospect of The Week. His skill is apparent. With more development, he will likely be able to crack the Sharks or Barracuda's roster next season.
Final Verdict
These four prospects did a decent job representing the Sharks. Penalties were a constant among all four, which may seem like a problem but could be interpreted as a good thing. They could be considered prospects who leave it all on the ice, no matter the expense, which will be an asset when they make the NHL.
That said, I would have spoken more highly of them if had produced a bit more offensively to complement their physicality. A good points performance on the international stage would have increased their chances of making the NHL roster, even if they didn't win the gold medal.
Sadly, Thomas Bordeleau wasn't able to join Team USA for the tournament. He was rooming with a player who tested positive for COVID-19 and was cut because of close contact. Imagine how many points he would've been able to produce with the gold medal-winning US team.
These prospects who represented the Sharks at this year's World Juniors could have produced more, but some will have an opportunity to return next year to prove they can produce and continue to develop.
All the 2021 World Junior Championship Team Information:
Austria — Team Preview — Roster
Canada — Team Preview — Roster
Czech Republic — Team Preview — Roster
Finland — Team Preview — Roster
Germany — Team Preview — Roster
Russia — Team Preview — Roster
Slovakia — Team Preview — Roster
Sweden — Team Preview — Roster
Switzerland — Team Preview — Roster
USA — Team Preview — Roster
Selection Camp Invites by NHL Team
Draft Eligible Players to Watch
One Player to Watch for Each World Junior Team
7 Predictions for the 2021 World Junior Championship
---
---