| | | | |
| --- | --- | --- | --- |
| Born: | Jan 7, 1972 | Draft: | Undrafted |
| Hometown: | Bedford, Indiana | Position: | Left Wing |
| Known For: | NHL Most Penalized Player (1997-98) | Shoots: | Left |
| National Team: | United States | Current Team: | Retired |
Donald Brashear (born January 7, 1972) is a retired American ice hockey player, having played his final year in the NHL with the New York Rangers during the 2009-10 season. Brashear went undrafted in the NHL but would get an opportunity with the Montreal Canadiens just two years after winning the QMJHL Championship with the Verdun College-Francais in 1992. After splitting the first two seasons in Montreal with their NHL club and AHL affiliate Fredericton Canadiens, Brashear became a full-fledged NHL regular in the 1994-95 season. His NHL run would include six seasons with the Vancouver Canucks, four seasons with the Philadelphia Flyers, three seasons with the Washington Capitals, and one season with the Rangers. Brashear would end his hockey career in the 2014-15 season playing with MODO Hockey of the Swedish Hockey League (SHL) after his initial retirement lasted just one year.
Brashear is part of the 1,000-game club, appearing in 1,025 games and amassing 205 points (85 goals, 120 assists). He also accumulated 2,634 penalty minutes, placing him in 15th all-time in that regard. He remains the Canucks' all-time single season leader in penalty minutes, which he set in the 1997–98 season, earning him the honour of being the most penalized player that year.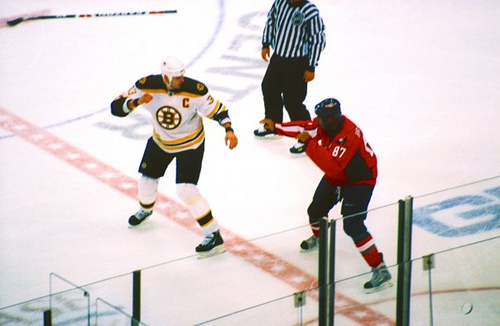 Donald Brashear Statistics
Trade Tracker
Date
Traded From
Traded With
Traded To
Traded For
Nov. 13, 1996
Jassen Cullimore
Dec. 17, 2001
Sixth-Round Pick 2002
(Jaroslav Balastik)
Third-Round Pick 2002
(Brett Skinner)
Jan Hlavac
Aug. 2, 2010
Pat Rissmiller
Todd White
Deeper Dive
Achievements
QMJHL Champion (1991-1992)
NHL Most Penalized Player (1997-98)
LNAH Champion (2004-2005)
Sources