The Art Ross Trophy is awarded to the National Hockey League (NHL) player who leads the league in points at the end of the regular season. It was presented to the league by former player, General Manager, and head coach Art Ross. The trophy has been awarded 70 times to 29 players since its introduction in the 1947–48 NHL season. Ross is also known for his design of the official NHL puck, with slightly beveled edges for better control.
The current holder of the trophy is Connor McDavid of the Edmonton Oilers.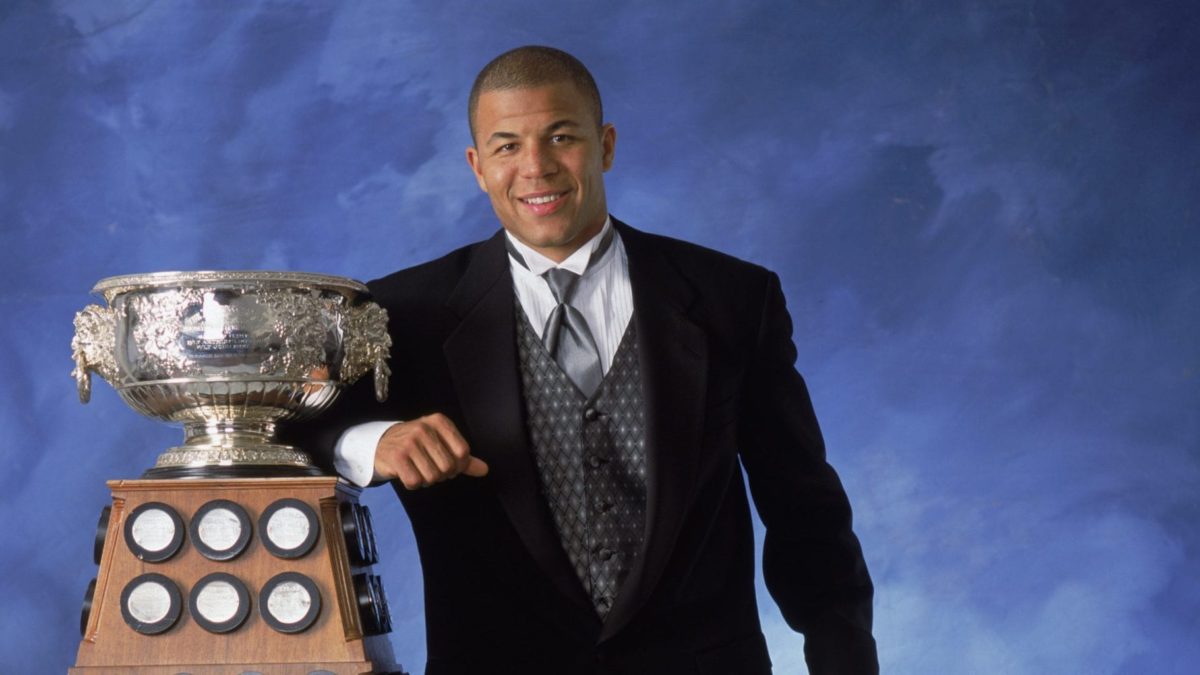 Who Has Won the Most Art Ross Trophies?
Like most scoring awards, Wayne Gretzky leads the way with 10 wins over the course of his storied and generational career. Gordie Howe comes in a distant second with six. The most a modern-day NHLer has is two and those belong to Evgeni Malkin of the Pittsburgh Penguins and Connor McDavid of the Edmonton Oilers.
How Is a Tie Broken if Two or More Players Have the Same Amount of Points?
The NHL rules stipulate three tiebreakers in case two or more players are tied in points:
Player with most goals
Player with fewer games played
Player scoring first goal of the season
Scoring ties happened in the 1961–62, 1979–80, and 1994–95 seasons, all of them being decided by the first tiebreaker of scoring more goals. In those respective seasons, Brett Hull won over Andy Bathgate, Marcel Dionne over Gretzky, and Jaromir Jagr over Eric Lindros. The NHL's award to recognize the leading goal-scorer, the Maurice "Rocket" Richard Trophy, does not have a tiebreaker, allowing multiple winners to be recognized in any one season.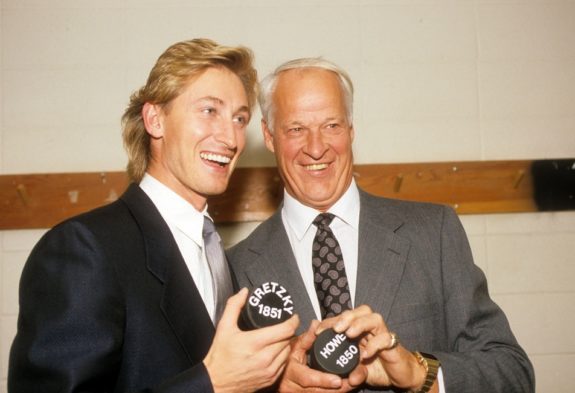 5 Weird Facts About the Art Ross Trophy
Art Ross was a defenceman, not a forward like most people would expect, and he only played three games in the NHL
Only 9 of 69 years has the winner had more goals than assists
Zero Toronto Maple Leafs and New York Rangers players have won the award
The Pittsburgh Penguins alone have won 15 Art Ross Trophies in their history, while all the other clubs have 14 (since 1987-88)
Only one defenceman has won the award (Bobby Orr in 1969-70 and 1974-75)
…from Art Ross Trophy | 5 Things You Didn't Know
Deeper Dive
Oldest & Youngest Art Ross Winners
Youngest to win the award: 19-years old, Sidney Crosby – 2006-07, 36 goals and 120 points
Oldest to win the award: 37-years old, Martin St. Louis – 2012-13, 17 goals and 60 points
Average age: 26-years old
…from NHL Awards Oldest & Youngest
Art Ross Trophy Winners
**COVID-19 shortened season
Sources