The Calder Memorial Trophy is an annual award given "to the player selected as the most proficient in his first year of competition in the National Hockey League (NHL)." It is named after Frank Calder, the first president of the NHL. Serving as the NHL's Rookie of the Year award, this version of the trophy has been awarded since its creation for the 1936–37 NHL season. The voting is conducted by members of the Professional Hockey Writers' Association at the conclusion of each regular season to determine the winner. The current holder of the trophy is Kirill Kaprizov of the Minnesota Wild.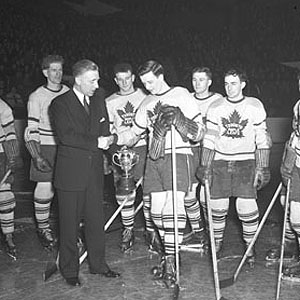 Which Team Has Won the Most Calder Trophies?
The trophy has been won the most times by rookies from the Toronto Maple Leafs, who have won it on ten occasions, with the most recent being Auston Matthews in 2017.
How is the Winner Chosen for the Calder Trophy?
The voting is conducted at the end of the regular season by members of the Professional Hockey Writers' Association, and each individual voter ranks their top five candidates on a 10–7–5–3–1 points system. Three finalists are named and the trophy is awarded at the NHL Awards ceremony after the playoffs
Some Unofficial Criterion Has Emerged Over the Years
To be eligible for the award, a player cannot have played more than 25 games in any single preceding season, nor in six or more games in each of any two preceding seasons, in any major professional league. However, in 1991, goaltender Ed Belfour won the Calder having previously appeared in 32 games with the Chicago Blackhawks over the 1988–89 and 1989–90 seasons. Belfour was eligible for the award because nine of those appearances came during the 1990 Stanley Cup playoffs, and the other 23 appearances were made during the 1988–89 season. The nine playoff games did not count towards the regular season eligibility requirements.
Deeper Dive
Oldest & Youngest Vezina Winners
Youngest to win the award: 18-years old, Nathan MacKinnon – 2013-14 (three and a half months younger than 2010-11 winner Jeff Skinner)
Oldest to win the award: 31-years old, Sergei Makarov – 1989-90 (played for the Soviet Red Army teams until joining the Calgary Flames in 1989)
Average age: 21.5-years old
…from NHL Awards Oldest & Youngest
a Player's age at the time of award win
b No winner because of the 2004–05 NHL lockout
Sources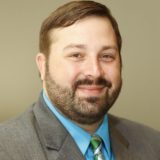 Born and raised in Michigan, Kyle Knopp started playing hockey when he was 3 years old. Knopp has played, coached, or worked at every level of ice hockey — including three seasons in the Ontario Hockey League and two seasons with the Detroit Red Wings where he was part of the Stanley Cup Championship team in 2008. He covers the Washington Capitals and Detroit Red Wings for The Hockey Writers and is the editor of THW's Morning Skate newsletter. You can follow him on Twitter @THW_Knopp.